The Alpine Theatre
Introduction
Holt Rhodes built the Alpine Theatre in 1936 along Main Street in Ripley to provide the local community with entertainment. The theatre became a preservation project of Main Street Ripley in 2003 and is now used to promote the downtown business district. The Alpine Theatre also belongs to the West Virginina Historic Theatre Trail, which is a statewide thematic tour of historic theaters, encompassing both cinemas and live performance venues.
Images
The Alpine Theatre today.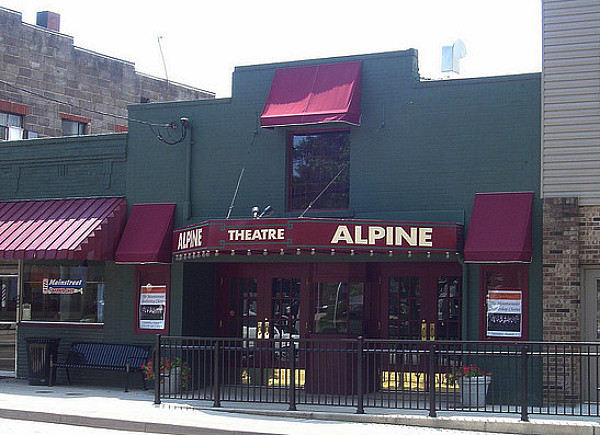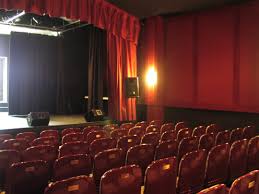 The Alpine prior to restoration.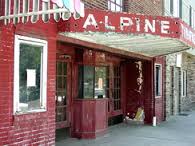 Backstory and Context
The Alpine theatre opened its doors to the public and held its first performance on Christmas Day, 1936. When the theatre first opened, tickets were only $0.30 for adults and $0.15 for children. The first owner of the theatre, Holt Rhodes, sold the Alpine to Joseph, Urling & Raad in the early 1940's. It was managed by Ray and Fay Archer until it was sold again to Johnny and Betty Paul in 1967. The Alpine Theatre was home to community theatrical performances, national acts, and had daily movies from 1936 to the time it closed in 1984.

The building sat empty and decaying until Main Street Ripley purchased the theatre in 2003. Ripley was selected as a Main Street Community in July 1998 and now receives financial support to maintain Ripley's historic sites. The Alpine Theatre restoration and preservation is a predominant project for Main Street Ripley. Thanks to volunteers and grants by the West Virginia Division of Culture and History, the Main Street Ripley organization was able to bring the Alpine back to life. Today the Alpine Theatre is once again operational and supplies the Ripley area with local entertainment.
Sources
1. "About the Alpine." Alpine Theatre. 2015. Accessed September 20, 2016. http://www.alpinewv.com/about-the-alpine/. 2. "About Us." Main Street Ripley. 2016. Accessed September 20, 2016. http://www.mainstreetripley.org/let-us-tell-you-about-main-street-ripley/.
Additional Information