Brevard Museum of History and Natural Science
Introduction
The Brevard Museum can be found in Cocoa, FL behind Eastern Florida State College's Astronaut Memorial Planetarium and Observatory. The museum also has a 22-acre nature reserve next to the planetarium. The museum possesses a wide variety of exhibits that explore the Ice Age, Cape Canaveral Lighthouse, and the Hubble Telescope. A definite highlight of the museum is the full-scale replica mastodon skeleton. The museum also features nature trails and a butterfly garden. There are tour and field trip options. The museum is also home to the Florida History Society Archaeological Institute, which is dedicated to spreading knowledge to the community.
Images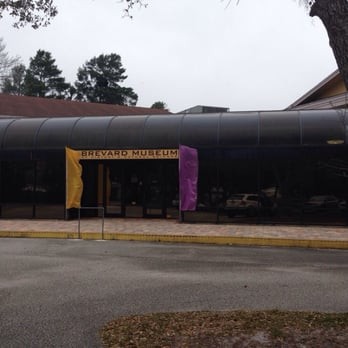 Butterflies in the Butterfly Garden.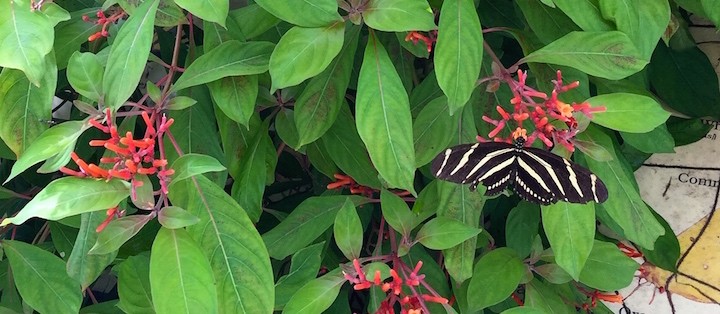 A saber-tooth tiger skeleton in the Ice Age exhibit.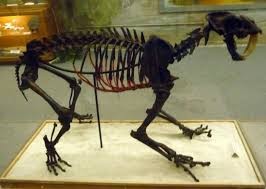 Giant Ground Sloth Skeleton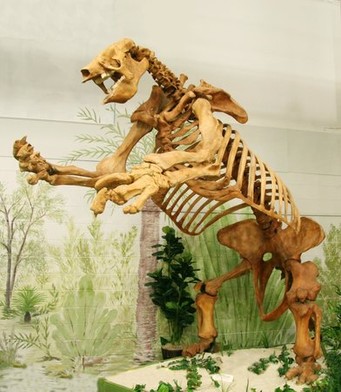 Replica Mastodon Skeleton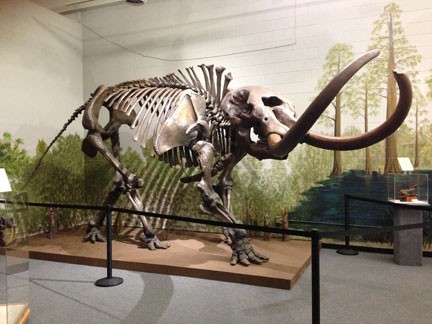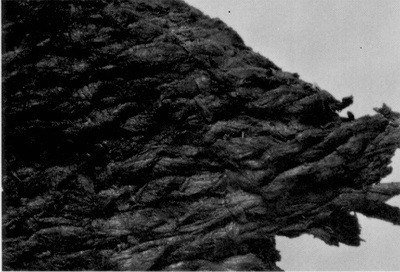 Windover Burial Recontstruction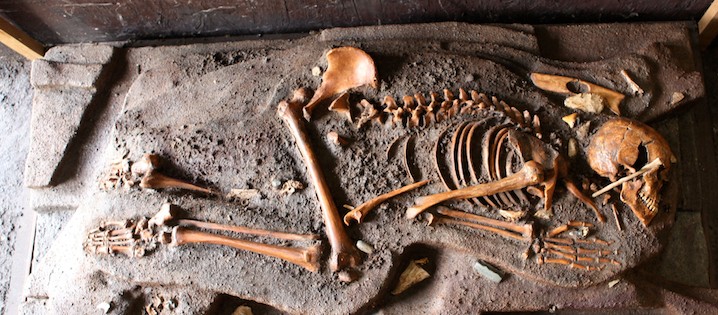 Backstory and Context
The Brevard Museum opened to the public in 1973 in a portable classroom. Five years later it was granted a permanent building that was funded by the Grace and Albert Taylor Trust. Grace and Albert were settlers to Brevard County who greatly contributed to its development. Grace was really interested and dedicated to preserving history. In 1945, Grace died. One of her last wishes was to establish a museum in Brevard County. The museum has a large collection of her antiques and artifacts.
As support and funding for the museum grew, so did the museum. In 1992 the museum added a second wing. The original Taylor wing currently houses the Ice Age exhibit. One of the museum's most impressive and exhilarating exhibits explores the Windover Archaeological site, one of
the most significant burial grounds in North America
. Artifacts from the site, which date over 7,000 years old, are on display in the exhibit.
The museum also brings Brevard County's history to life. For example, there is a scale model of the Cape Canaveral Lighthouse. The lighthouse was built in 1848 and played an important role in the Civil War. The museum also houses an exhibit on the Florida East Coast Railway. In the 1880s, the railway transported citrus and tourists throughout Florida. In September 2014, the Florida Historical Society became the museum's parent organization.
Sources
"Brevard Museum of History Hosts Exhibit Opening Nov. 15." Spacecoastdailycom RSS. Space Coast Daily, 13 Nov. 2014. Web. 03 Nov. 2016. http://spacecoastdaily.com/2014/11/brevard-museum-of-history-hosts-exhibit-opening-nov-15.
"Brevard Museum of History and Natural Science." Florida Historical Society. Florida Historical Society, n.d. Web. 02 Oct. 2016. https://myfloridahistory.org/brevardmuseum.

Brevard Museum of History & Natural Science. Perf. Ebony Mitchell. Youtube.com. Brevard Community College, 19 Mar. 2012. Web. 02 Nov. 2016. https://www.youtube.com/watch?v=IJo4VRjLqQU.
"Episode 01 Windover Burial Site." Site. Chip Ford, 02 Mar. 2015. Web. 03 Nov. 2016. http://stars.library.ucf.edu/ahistoryofcentralfloridapodcast/1/#?
"Museums Committed to Excellence." Accredited Museums. American Alliance of Museums, n.d. Web. 02 Oct. 2016. http://www.aam-us.org/resources/assessment-programs/accreditation/accredited-museums.
Additional Information