Hotel Westward Ho (1928-1980)
Introduction
The Hotel Westward Ho held the title of tallest building in Arizona for over 30 years until the completion of the Meridian Bank Tower in 1960. The hotel received many celebrities and presidents/presidential candidates and was used for a number of films. It officially opened its doors on December 15, 1928. In May 1975, it was announced that the facility would no longer operate as a hotel and would become a retirement residence, which it is to this day.
Images
Westward Ho as it looks today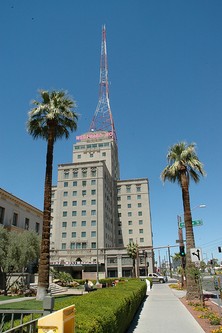 1940s aerial shot of hotel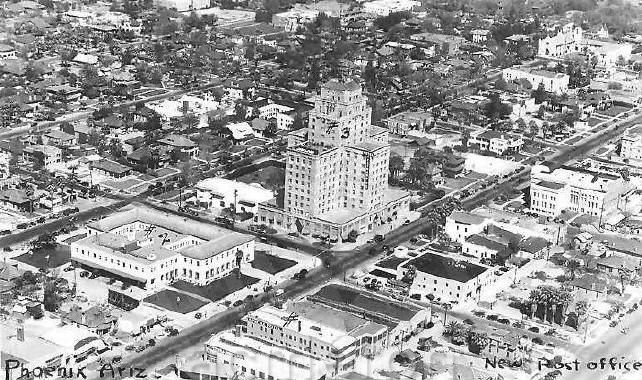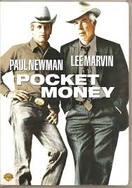 Photo of DVD copy of Bus Stop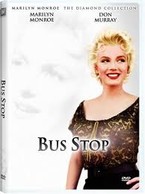 Layout of one of the floors in hotel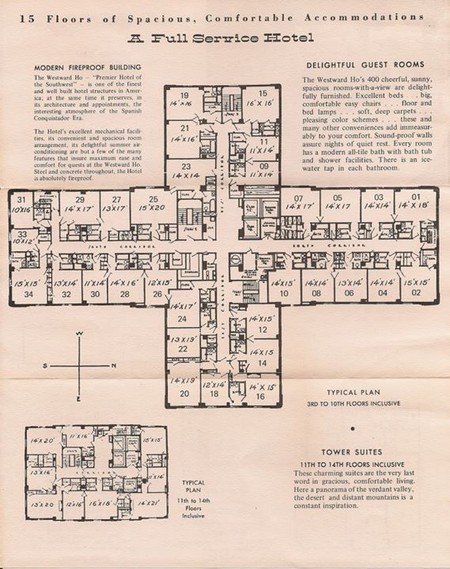 Preserved copy of 1928 Arizona Republic, with proposed Roosevelt Hotel (later changed to Hotel Westward Ho) picture and article.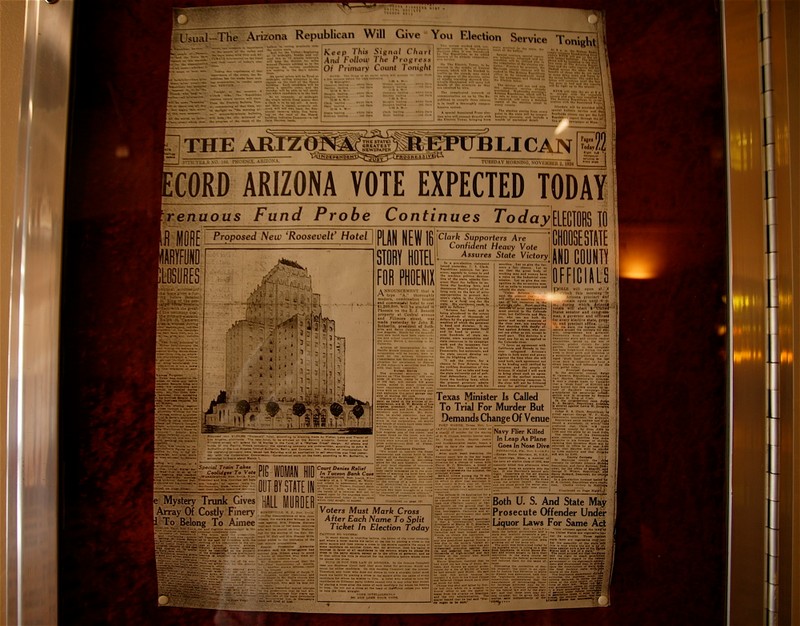 Backstory and Context
Construction of the hotel was announced in spring 1927 under the originally planned name, Roosevelt Hotel. In September 1928 hotel ownership was transferred to Charles V. Bob of New York City. Following the transfer of ownership, the hotel's future name was changed from Roosevelt to Westward Ho. The hotel officially opened its doors on December 15, 1928.
The 240 ft. steel tower and 40 ft. antenna on top of the building were erected in 1949 to broadcast Phoenix's first television station, KPHO-TV. In 1960, KPHO moved to its new transmitter on South Mountain; the antenna on Westward Ho now functions as a cell tower.
The building has had quite a few owners in its time, beginning with G. L. Johnson in 1927, who sold it to Charles V. Bob and August Heckscher in 1928 while still under construction. The hotel was put up for sale and eventually purchased by partners John B. Mills and R. H. Hawn of Federal Underwriters, Inc, Dallas, Texas in 1943. In December 1972, after nearly 30 years of ownership by the Mills family, the hotel was sold to Leisure Inns and Resorts Inc. of Cleveland who later sold the property to Minneapolis banker Deil Gustafson, owner of four banks in Minnesota and the Tropicana in Las Vegas.

In May 1975, management announced that the facility would no longer operate as a hotel and would become a retirement residence. It was again sold in December 1977 with plans of using federal funding to turn Westward Ho into a home for seniors. Renovations began mid-1980 and the first residents began moving in the following year.
The building was thoroughly remodeled between 2003 and 2004 to improve the living conditions of the residents and restore the building's historical facade. At an estimated cost of $9 million, window-mounted air conditioners were removed and a new centralized air-conditioning unit was installed. Additionally, approximately 450 exterior windows were replaced with replicas of the originals, the exterior was power washed, stucco was repaired, and the building was repainted to match its original beige color. Upgrades to the automatic fire sprinkler and fire alarm systems were also made.
Hotel Westward Ho in the movies:
The Westward Ho has been erroneously labeled as being part of the Phoenix skyline as seen in Alfred Hitchcock's 1960 thriller, Psycho. However, the 1998 remake of the same film does feature the hotel. In the 1972 film Pocket Money, actor Paul Newman throws a television set off the 4th story balcony of a hotel room in the J wing of the hotel. Lee Marvin and Strother Martin can also be seen inside the same room. Other areas of the hotel used in the film included the lobby, patio, J Wing stairs and walkways, and the hotel barbershop. In the film, the hotel was supposed to be located in Mexico. In the 1956 film Bus Stop, starring Marilyn Monroe, the parade scenes were filmed on Central Ave in front of the hotel entrance.
Some presidents and presidential candidates who have visited include:
Vice President Richard Nixon had breakfast at the Westward prior to giving a speech in the Thunderbird Room October 15, 1960. (See link below)
Then actor Ronald Reagan was a guest speaker for the Phoenix Chamber of Commerce in the Thunderbird Room on May 30, 1961.
President John F. Kennedy stopped by the Westward Ho for dinner in honor of Senator Carl Hayden on November 17, 1961. ( See link below)
Senator Ted Kennedy campaigned for Presidential candidate John Kerry at the Westward Ho on the afternoon of January 30, 2004.
Sources
1. "Westward Ho (Phoenix)," Wikipedia entry, includes detailed history and numerous References-primarily newspaper articles, accessed September 16, 2016. https://en.m.wikipedia.org/wiki/Westward_Ho_(Phoenix)
2. "Category: Westward Ho (Phoenix)" Wikimedia entry, several photos, accessed September 16, 2016. https://commons.m.wikimedia.org/wiki/Category:Westward_Ho_(Phoenix)
3. "Westward Ho Apartments," low-income housing info./website, accessed September 16, 2016. http://affordablehousingonline.com/housing-search/Arizona/Phoenix/Westward-Ho-Apartments/15789/
4. Robrt L. Pela, "The Westward Ho Miraculously Has Maintained Much of Its Original Splendor and Charm," Phoenix News Times, November 24, 2011, accessed September 16, 2016. http://www.phoenixnewtimes.com/arts/the-westward-ho-miraculously-has-maintained-much-of-its-original...
5. "Remarks of the Vice President, [Richard M. Nixon] Westward Ho Hotel, Thunderbird Room, Phoenix, AZ October 15, 1960," Online by Gerhard Peters and John T. Woolley, The American Presidency Project, accessed September 16, 2016. http://www.presidency.ucsb.edu/ws/?pid=25374
6. "Remarks of Senator John F. Kennedy, Westward Ho Hotel Democratic Breakfast, Phoenix, AZ November 3, 1960," Online by Gerhard Peters and John T. Woolley, The American Presidency Project, accessed September 16, 2016. http://www.presidency.ucsb.edu/ws/?pid=60387
7. "The Gipper & the Westward Ho," 1961 visit, ARIZONA ARCHIVE: The Blog of the Arizona State Archives, accessed September 16, 2016. https://arizonastatearchives.net/2012/04/17/the-gipper/
8. "National Register of Historic Places- Nomination Form," Westward Ho Hotel, received December 19, 1980, 12 pages, (Includes Arizona State Historic Property Inventory), accessed September 16, 2016. http://npgallery.nps.gov/pdfhost/docs/NRHP/Text/82002082.pdf
9. "Hotel Westward Ho," National Park Service file, several b/w photos, 1980s and earlier, accessed September 16, 2016. http://focus.nps.gov/pdfhost/docs/NRHP/Photos/82002082.pdf
10. "Hotel Westward Ho,"FEDERAL REGISTER, March 1, 1983 listing, p.3 (8627) in "Annual Listing of Historic Properties." https://www.nps.gov/nr/listings/Weekly_List_FR-March-1-1983-listingyear1982.pdf
11. "Westward Ho," building data, Emporis (real estate data mining) website, https://www.emporis.com/buildings/118139/westward-ho-phoenix-az-usa
12. "Westward Ho Upgrades," Orcutt Winslow Architects, 2013, accessed September 16, 2016. http://www.owp.com/westward-ho-upgrades.html
13. "Westward Ho ( Phoenix)," Facebook page, accessed September 16, 2016. https://www.facebook.com/pages/Westward-Ho/109563155729685
14. "Arizona State University Project- Hotel Westward Ho," Cronkite Works, Comprehensive History of the hotel, accessed September 16, 2016. http://cronkiteworks.asu.edu/westwardho/index.html
15. "Psycho - Gus Van Sant (1998)," Opening scene of 1998 remake of PSYCHO. Camera focuses on hotel and pans in, 2:08 minutes, accessed September 17, 2016. https://www.youtube.com/watch?v=K_KxSoHPfFQ
Additional Information