Daniel "Chappie" James Childhood Home
Introduction
This home was where Daniel "Chappie" James Jr. was born and raised. James would go on to join the Air Force with the Tuskegee Airmen in 1942. He would fly missions in the Korean War and the Vietnam War. He is most remembered for two things: Facing Libyan Dictator in an Wild West style standoff at the gates of the Libyan-based American controlled Wheelus Air Base in 1969 and becoming the first African American to obtain the rank of four-star general. He died in 1978 and is buried in Arlington National Cemetery. His home has been preserved in his honor.
Images
"Chappie" James with his P-51 Mustang in Korea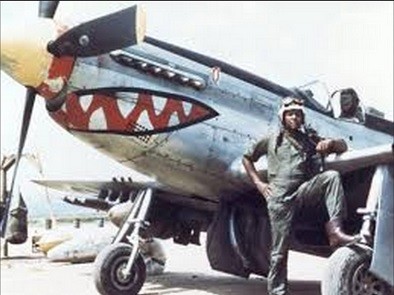 Tuskegee Airmen of 99th Pursuit Squadron. James is the tall fellow in the center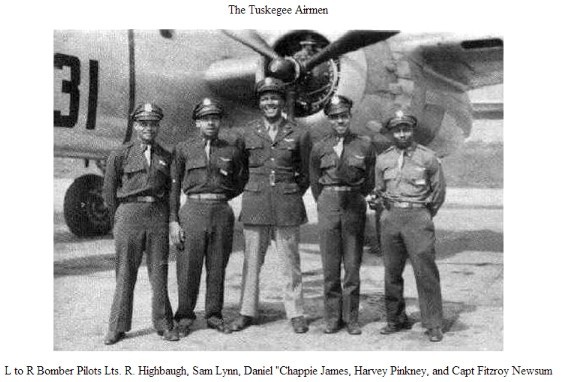 James in 1976 with Florida Governor, Reubin Askew, as he was honored by the state of Florida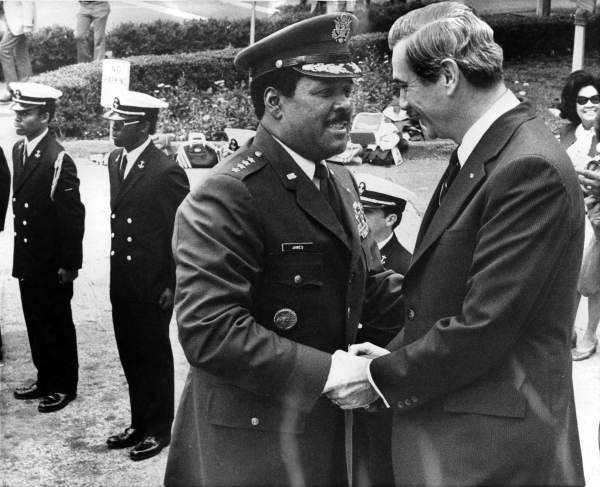 Carriage carrying James's body at his funeral service in Arlington, 1978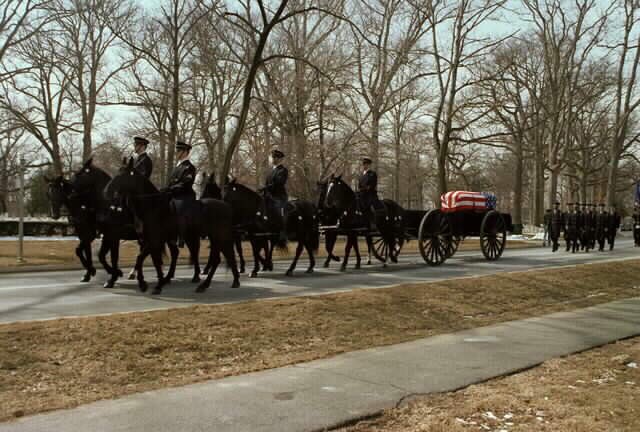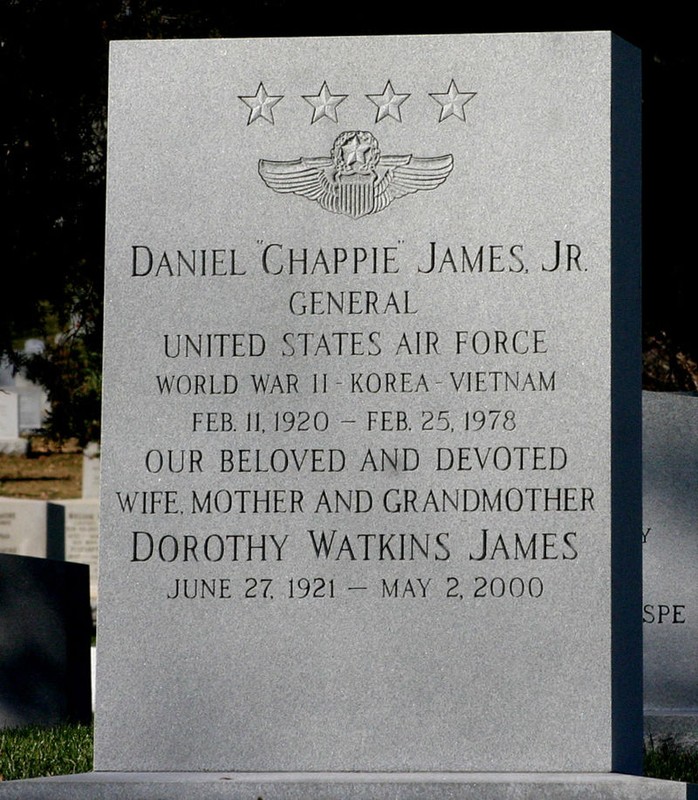 James with his F-4C Phantom in Thailand during his time in the Vietnam War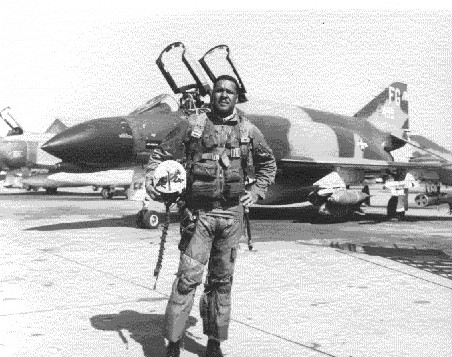 James speaking at a conference in Thailand, 1967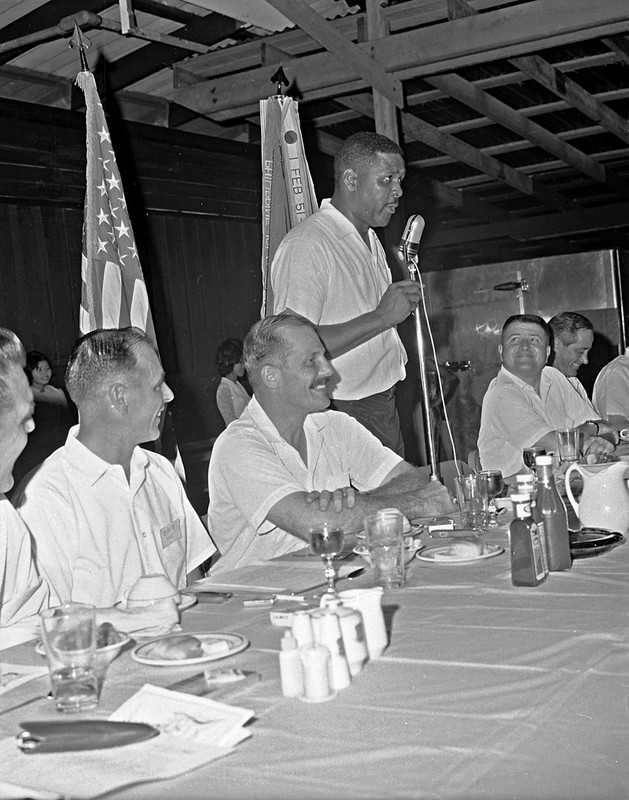 General Daniel "Chappie" James, Jr. in 1975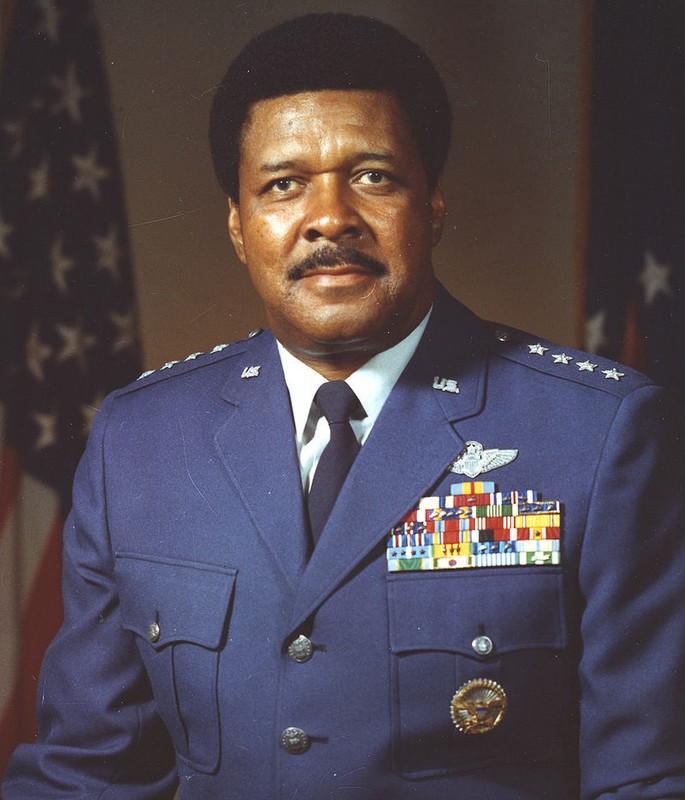 The James Home as it looks today. To the right are the engraved steps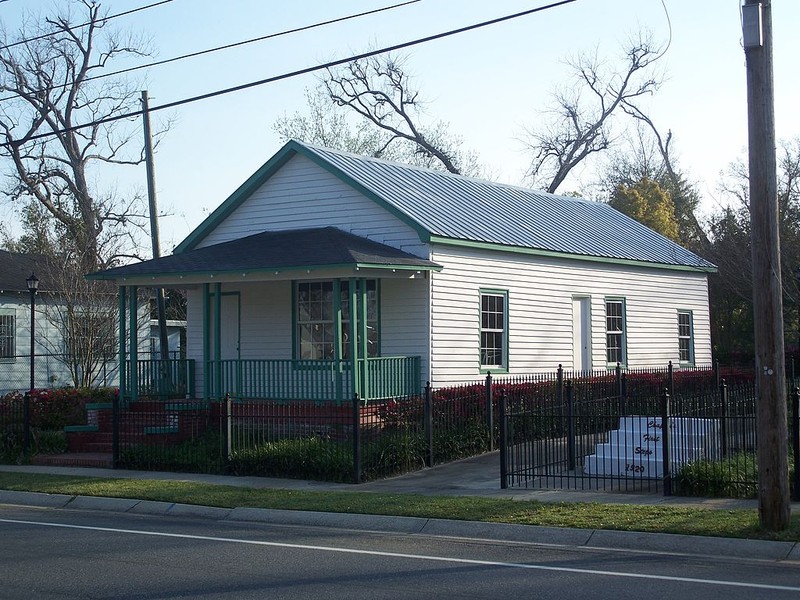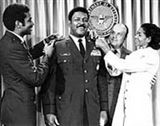 Backstory and Context
Born February 11, 1920, Daniel "Chappie" James, Jr. was born in Pensacola and raised in this home. He left Pensacola for Alabama to join the Tuskegee Airman during WW2. Graduating in 1942, he stayed in Alabama to train new pilots for the all-Black 99th Pursuit Squadron. He never saw action during the war. In 1949 he was transferred to the Philippines and then reassigned a year later to Korea and flew 101 combat mission until he was transferred to a stateside assignment. Between 1951 and 1966 he was assigned to various air bases and commands, raising quickly through the ranks.

In 1966, he was sent to Thailand, flying missions into North Vietnam, destroying many MiG fighter jets and ground targets during his 78 combat missions. Retuning to Florida in 1967, he received many awards while commanding at the Eglin Air Base. In 1969 he was transferred to Libya during Muammar Gaddfi's rise in power during rebellions and a civil war. While at the Wheelus Air Base in Libya, Gaddafi, with a number of his men came to the air base and overran the base's gates. James confronted Gaddafi when the latter reached for his pistol. James in reported to have said: "Move your hand away from that gun!" Gaddafi complied and left. After negotiations fell through, Wheelus was evacuated. During the evacuation, a Libyan soldier forced himself into James's residence, where the latter is said to have intimidated the solider into leaving. James returned to the United States, again commanding various squadrons and bases. In 1975 he was promoted to the rank of four-star general, the first African American to hold the rank.

During the Civil Rights Movements, James made headway in both Thailand and at home. After returning from a mission, he was asked about the protests and violence used by groups such as the Black Panthers. He replied: "Look, friend, I'm really not interested in all of that, really. See I consider myself damned lucky to have been able to land my airplane at this emergency strip in one piece." He also said about the violence: "...the lawlessness, rioting, men like Stokely Carmichael acting as if they speak for the Negro people. They aren't, and set civil rights back 100 years!" He then proceeded to tear off his Black Panthers patch on his uniform. When Martin Luther King, Jr. was assassinated, he stated: 'I'm not disgusted-I'm a citizen of the United States of America and I'm no second-class citizen either and no man here is, unless he thinks like one and reasons like one and performs like one. This is my country and I believe in her and I to her welfare whenever and however I can. If she has any ills, I'll stand by her until in God's given time, through her wisdom and her consideration for the welfare of the entire nation, she will put them right." Such views endeared him to many politicians and to the public at large.

James retired in 1978 and died of a heart attack three weeks later. His home was preserved as memorial to him, with a plaza being designed around it. Near the house and encased with a fence, sits the original steps to the home with the engraving: "Chappie's First Steps 1920."




Sources
Astor, Gerald The Right to Fight: A History of African Americans in The Military, 1998, De Capo Press, pp. 440–443 Bracey, Earnest N. (2003). Daniel "Chappie" James: The First African American Four Star General. McFarland. McGovern, James R. (2002). Black Eagle: General Daniel "Chappie" James, Jr. University of Alabama Press. Phelps, J. Alfred (1992). Chappie: America's First Black Four-star General : the Life and Times of Daniel James, Jr. Presidio. Earnest Norton Bracey (1999). "Higher than the Eagle: The Legacy of General Daniel "Chappie" James Jr.". In Conyers, James L. Black Lives: Essays in African American Biography. M.E. Sharpe.
Additional Information