Palmer Museum of History and Art
Introduction
The Palmer Museum of History and Art is dedicated to educating visitors about the town's cultural history, primarily from the 19th century to the early 21st century. Specifically, topics covered include exploration, settlement, trade, mining and agriculture. The Palmer Colony Project, an effort during the Great Depression to resettle poor farm families from Michigan, Minnesota and Wisconsin to Alaska, is also explored. An interesting exhibit is the Saroma Gallery, which features traditional and non-traditional Japanese gifts that have been exchanged between Palmer and Saroma, Japan, which have been sister cities since 1980. The museum also collects and displays contemporary art created by local artists.
Images
The Palmer Museum of History and Art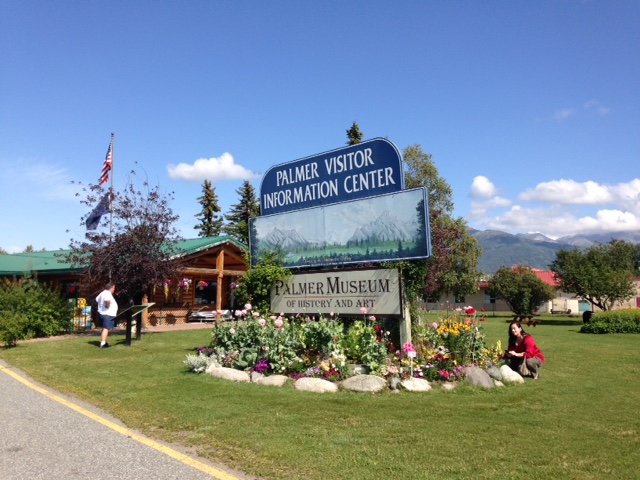 Backstory and Context
The Great Depression was a terrible time for millions of people. The federal government started programs to help get people back work but also to resettle those interested in moving to a new area. One of these programs was the Alaska Rural Resettlement Corporation. In 1934 the government offered families financial support and land in and around the Palmer area. Unfortunately, it took a long time for supplies to arrive and thus construction of homes and other structures, among other issues, made it difficult for the colonists. Many of them left within a few years of arriving. Interestingly, only farmers of Scandinavian decent were allowed to move to Alaska.



Sources
"Collections." Palmer Museum of Art and History. Accessed September 15, 2016. http://palmermuseum.org/collections.
Additional Information