Nicholas County Courthouse
Introduction
The current Nicholas County Courthouse in Summersville was built after the first was condemned in 1892. This courthouse is significant for its contribution to the political history and development of Nicholas County. It is also significant for its association with architect Levi J. Dean, as well as being a good example of the Neo-Classical Revival style of architecture and an example of Federal WPA projects in Central West Virginia.
Images
Photo taken by Stephen Jones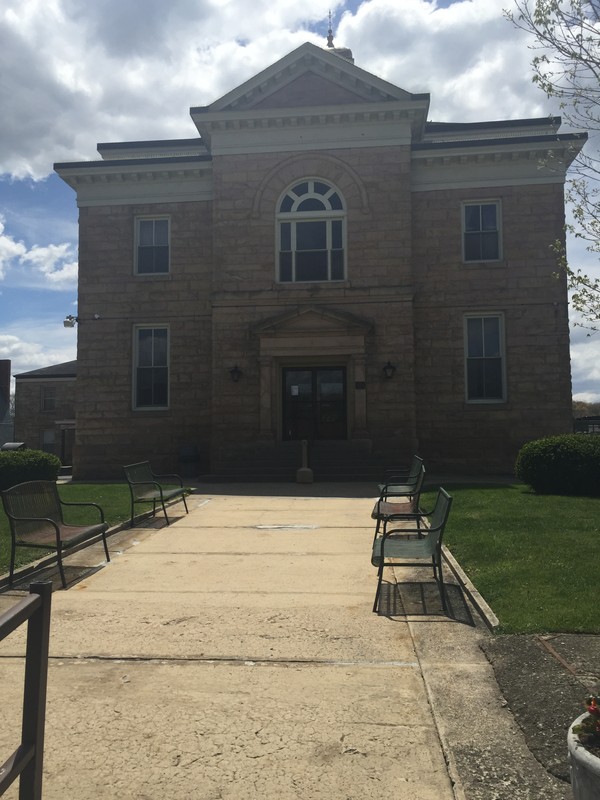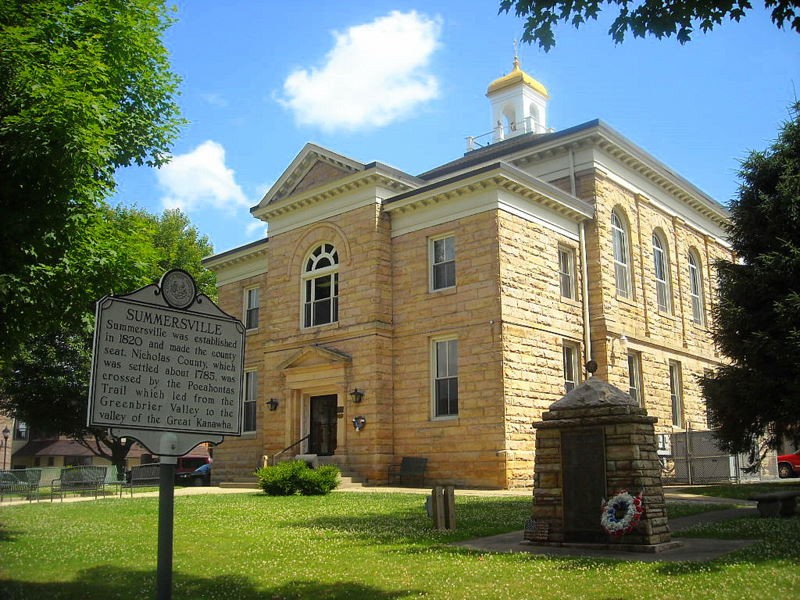 Nicholas County Veterans Memorial Park and Memorial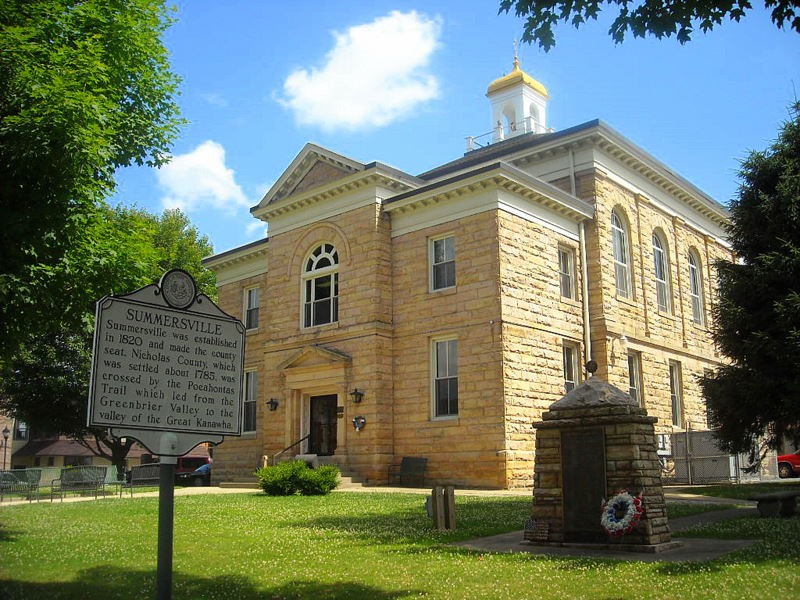 Backstory and Context
Nicholas County was founded in 1818, with the county seat, Summersville, being incorporated in 1860. The first courthouse, a two-story frame structure, served until the present stone courthouse was completed in 1898. The Nicholas County Courthouse served as the political center of Nicholas County, functioning as a courthouse even before its completion. While the courthouse was under construction, court was held in the Normal School in East Summersville and in another building on Main Street.
The National Register of Historic Places nomination form states that: "the original portion of the courthouse is a very good example of the early Neo-Classical style of architecture in Central West Virginia."1 The original architect was from Baltimore, Maryland and is an example of progressiveness in architecture in West Virginia history. This practice of employing architects from larger urban areas was not uncommon during this period, and many of these architects specialized in public buildings such as courthouses. This phenomenon of bringing in outside experts explains the architectural sophistication of the architecture of public buildings in such remote locations.
There is a Veterans Memorial Park and Memorial on the grounds of the Nicholas County Courthouse. This stone monument was dedicated to honor the memory of Nicholas County veterans following World War I. The monument has been updated throughout the past century to include local veterans from other conflicts. The monument includes a bronze plaque that bears the name of over a hundred local veterans who were killed in action, including the first American soldier killed in the Korean War.
Sources
1. "National Register of Historic Places Nomination Form." Accessed September 14, 2016. http://www.wvculture.org/shpo/nr/pdf/nicholas/91001014.pdf. 2. "Share Summersville." 2016. Accessed September 14, 2016. http://www.wvencyclopedia.org/articles/629.
Additional Information