Last Chance Mining Museum
Introduction
Between 1913-1944 the Alaska-Juneau Gold Mine Company operated one of the largest gold mines at this location in the Juneau Mining District (the very southeastern part of Alaska). Today the site is the Last Chance Mining Museum which is open during the summer months. It does not appear that visitors can go into the mine itself, but the museum features a recreated mine tunnel as well as many mining tools and equipment, documents, photographs and other items on display.
Images
Some of the buildings at the Last Chance Mining Museum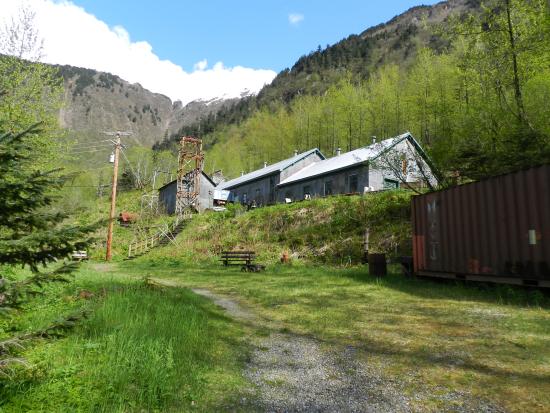 The air compressor machine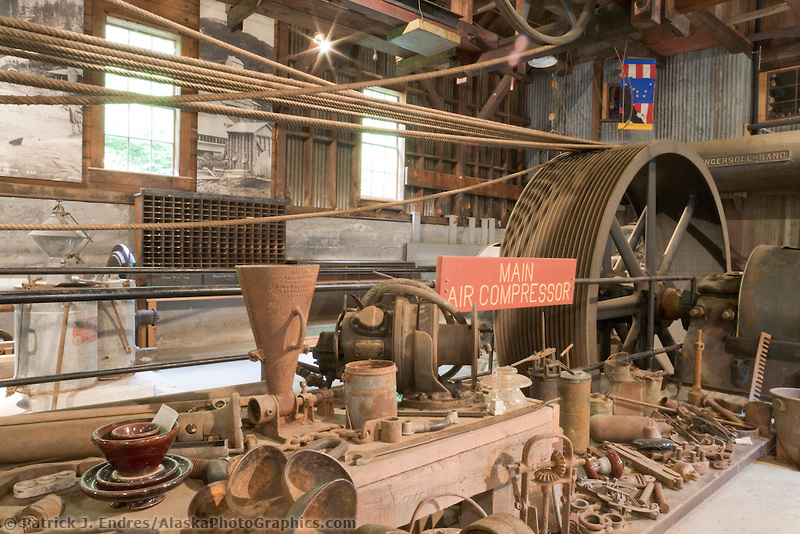 Backstory and Context
Gold was discovered in Alaska in 1870 and for the following several decades, the state was one of the world's top producers of gold. The Last Chance Mine—named after the Last Chance Basin in which the mine is located—produced 13,000 tons of gold ore per day. At its peak in the 1930s, the mine employed 1,000 workers. The site features 21 buildings, including the compressor building (which still has the large air compressor that powered tools, hoists, locomotives and other equipment), the mess hall, and residence hall. The mine received power from the nearby Salmon Creek Hydroelectric Plant, which was key to the mines success as the electricity was not expensive. The Last Chance Mine itself produced $80 million dollars worth in gold and, together with two other gold mines in the district, produced well over $100 million dollars.
Sources
"About Last Chance Mining Museum." Facebook page. Accessed September 12, 2016. https://www.facebook.com/lastchanceminingmuseum/about/?entry_point=page_nav_about_item&tab=page_info. Gillette, Gary. "Jualpa Mining Camp." National Park Service, National Register of Historic Places. August 5, 1993. http://focus.nps.gov/GetAsset?assetID=1535a9d7-6c13-430f-93a1-7634252de5d8.
Additional Information