Fannie E. Bartlett Historical Center
Introduction
Located in historic Olean, New York, the Fannie E. Bartlett Historical Center is housed in an 1881 Queen Anne style home that was later purchased in 1891 by Frank and Fannie Bartlett. Its nine rooms have been decorated in a turn-of-the-century Victorian style, to include period furnishings. The center is open to the public, Wednesday through Saturday from 1:00 to 5:00 and by appointment as well.
Images
The Bartlett Historical Center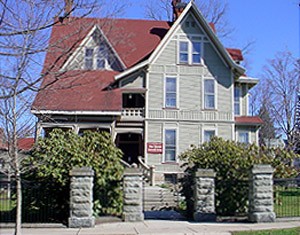 The center's curator stands in front of one of its many fireplaces.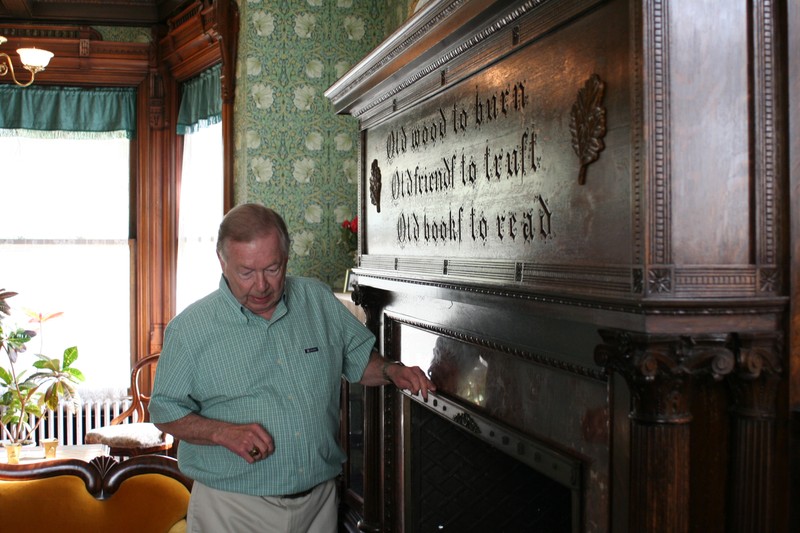 One of the upstairs bedrooms within the home.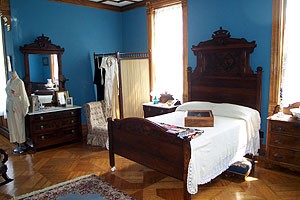 A sitting room within the home.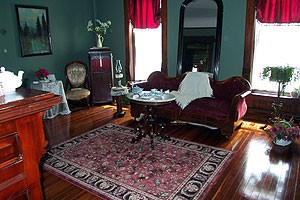 Backstory and Context
The home was originally built by George Foreman, not to be confused with the world champion boxer and grill promoter of the same name, in 1881. It was then sold to the Bartlett family a decade later for the sum of $15,000, which was quite expensive for the time. They immediately embarked on a two-year renovation of the home, hiring Italian artisans to add sculptures and carvings to their new home. The artisans also created wood inlays, set marble and built and renovated the home's seven fireplaces, each of which is a different design and made of different materials.
The attention to detail is still evident throughout the home that contains seven different types of wood from around the globe. The home also features furnishings once owned by Frank Higgins, a former governor of New York. It hosts various community activities, to include a Victorian Christmas display during the holidays. Finally, tours of the home have been improved with a recently added cell phone tour app that allows patrons to learn a great deal about the home and its residents on the self-guided tour.
Sources
Fannie E. Bartlett Historical House and Olean Point Museum, Historic Path of Cattaraugus County, Accessed on 9/12/16, http://historicpath.com/museum/fannie-e-bartlett-historical-house-olean-point-museum.
Fannie E. Bartlett House, Enchanted Mountains of Cattaraugus County, Accessed 9/12/16, http://enchantedmountains.com/place/fannie-e-bartlett-house.
Additional Information