Rosson House (in Historic Heritage Square & Science Park)
Introduction
Rosson House is a 2,800 square foot Eastlake Victorian style home, built in 1895 by Dr. and Mrs. Roland Rosson. A classic example of the late Victorian style, it is fully restored to its original grandeur. Experience what life was like for residents of Phoenix in territorial Arizona. Docent-guided tours feature all living areas of the house and highlight the stories, people and places that influenced the property and surroundings. The Rosson House was restored in the 1970s through a community effort involving the City of Phoenix, dozens of local institutions and hundreds of volunteers.
Images
The home is part of the Historic Heritage Square and Science Park located on the Northwest corner of Sixth Street and Monroe.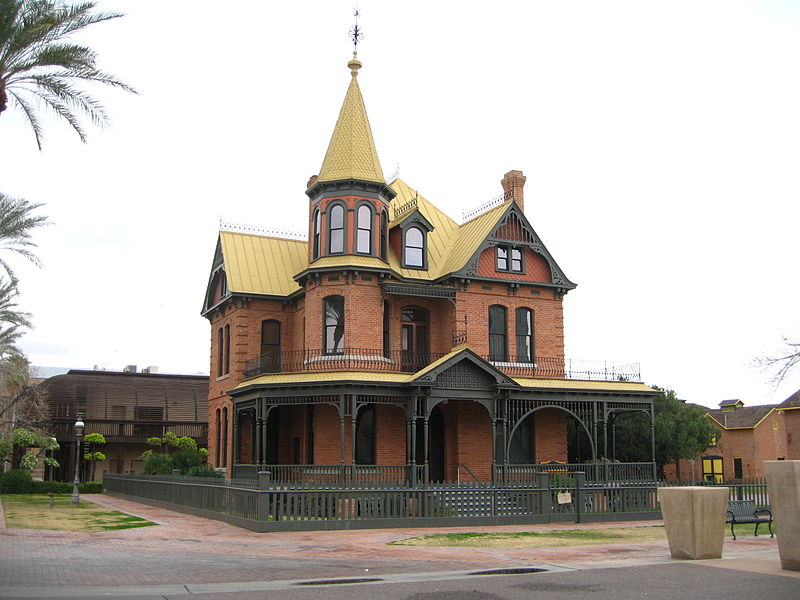 South view of Rosson House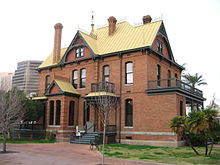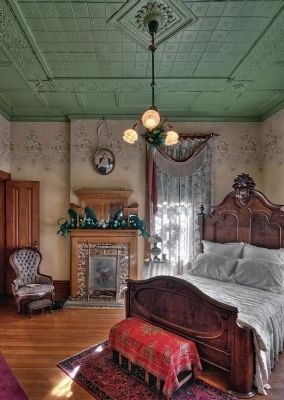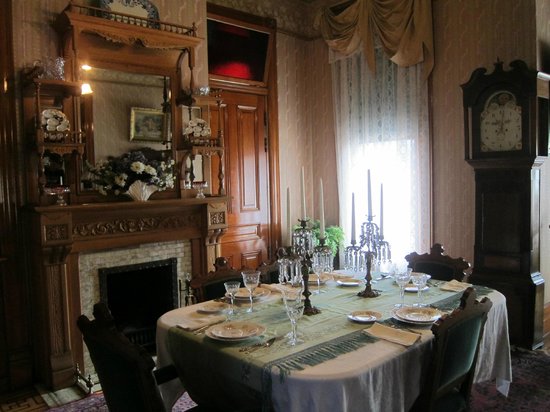 Backstory and Context
Dr. Roland Rosson came to Phoenix in 1879 where he established himself as a general physician and surgeon. In addition to his career as a physician, Rosson was also involved in politics.
Roland Rosson married Flora B. Murray in Phoenix on August 11, 1880. In May of 1882, the Rossons purchased Block 14 (now Heritage Square) in Phoenix. In September of 1894, several articles appeared in local papers requesting bids for a house designed by architect A.P. Petit for R.L. Rosson at the corner of Monroe and 6th Streets.
In February of 1895, an article in the Arizona Republican discussing the northeastern part of Phoenix notes that "The most expensive homes in the city – the Churchill, the Rosson, the Jacobs, the Murray and the Hine residences are in the immediate locality." March 16th, 1895 is the first appearance of an ad for Dr. Rosson's office and residence listing the location as the corner of Monroe and Sixth streets.
The Rosson House was built with modern accommodations such as electric lights, hot and cold running water, an indoor upstairs bathroom, and a telephone. Other contemporary Victorian mansions on Monroe were similarly equipped - by 1892, Phoenix boasted electrical plants, a domestic water system, a gas system, and two competing telephone companies. The Phoenix street-car line ran down Monroe before turning north on Seventh Street, so the Rossons and other Monroe Street residents had only to walk out to board it.
In June of 1897, the Rossons sold their house and the north half of Block 14. The family moved to Los Angeles, California by July 27th of 1897. The house changed hands several times and was purchased by the Gammel family on August 22, 1914. The Gammel family owned and lived in the Rosson House longer than any other family.
The Gammel family lived in the Rosson House until 1948 and ran a rooming/boarding house. To make the house better for renters, the Gammels made drastic changes to the house including walling in porches, subdividing floors and adding multiple kitchens and bathrooms. After 1948, the Rosson House changed hands multiple times and continued to operate as a rooming house, eventually becoming a "flop house" and falling into disrepair until the City of Phoenix purchased the Rosson House and the remainder of Block 14 in 1974.
Sources
Arizona Gazette 3, 16, 30 September-1884, 4-November-1884, 23, 31 December-1884, 31-August-1892, 8, 17 September-1892, multiple dates October-1892; 9-November-1892, 23-June-1894, 13 May 1898; Arizona Gazette 2-Jan-1883 indicates that the Rosson residence was improved in 1882; Phoenix, A.T. [Ariz.] : C.H. McNeil & Co., 1880- http://www.worldcat.org/title/arizona-gazette/oclc/36553749&referer=brief_results
PHOENIX DAILY HERALD, 27 August 1890, 17 November 1890, 16 March 1895; 12, 13, 14, 15 May 1898, 21 Jun 1898; Phoenix, Maricopa County, Ariz. : N.A. Morford, 1887- http://www.worldcat.org/title/phoenix-daily-herald/oclc/30340627&referer=brief_results
ARIZONA REPUBLICAN, 16 September 1894, 10 February 1895; Articles in 25 January-1896 and 16 January 1897 indicates penalties owed by Dr. Rosson and Mrs. Rosson on Block 14 lots; The town of Higley is named after S.W. Higley 6 July 1910 Phoenix, Ariz. : Republican Pub. Co., 1890-1930 http://www.worldcat.org/title/arizona-republican/oclc/2612512&referer=brief_results
THE SAN FRANCISCO CALL, 18-January-1897 San Francisco [Calif.] : Charles M. Shortridge, 1895-1913 http://www.worldcat.org/title/san-francisco-call/oclc/463293225&referer=brief_results
PRESCOTT COURIER 16-Sept-1974, Prescott, Ariz. : Prescott Newspapers, Inc., 1987-1994 http://www.worldcat.org/title/prescott-courier/oclc/20660811&referer=brief_results
LOS ANGELES HERALD, 8 March 1896, 14 May 1898, 15 May 1898.
MISCELLANEOUS SOURCES
Maricopa County Recorder's Office, Book 8, pg. 3-6;
Water Rights to Block 14 were sold from James A. Reavis to the Rossons on 12-Mar-1885;
Sanborn Fire Insurance map of Phoenix 1893;
Phoenix City Directory, 1892 pg. 101 lists the Rosson residence as the corner of Tonto and Monroe. The Library of Congress holds Reid's Family papers, copies of some letters are available at Heritage Square, Phoenix. Maricopa County Recorder's Office deed dated 9-August-1897 shows Rosson's address as Los Angeles as of 27-July-1897;
The Arizona Jewish Historical Society and the Arizona Historical Society both hold archival collections of Goldberg material The 1905-06 Phoenix City Directory lists Higley as "road master Santa Fe route, residence 139 N. 6th Street." The 1911 Phoenix City Directory lists Higley as "president, Arizona Republican." Notes and partial transcript on file in Heritage Square Archives. Audio recording and transcript on file with the Arizona Historical Society in Tempe, Arizona. Much of the information on the Gammels comes interviews with Georgia Gammel Valliere in May 1986. Notes and a partial transcript are available through Heritage Square, Phoenix. ---------------------------------
1. "The Rosson House Museum," Heritage Square Phoenix website, accessed September 10, 2016. http://heritagesquarephx.org/visit/the-rosson-house/
2. "Phoenix Historic Property Register," Rosson House on p.8, accessed September 10, 2016. https://www.phoenix.gov/pddsite/Documents/pdd_hp_pdf_00118.pdf
3. "Photography Guidelines For Heritage Square And The Rosson House Museum," Heritage Square Phoenix website, accessed September 10, 2016. http://heritagesquarephx.org/rentals/film-and-photo-shoots/
4. "Heritage Square: Directions & Parking/Public Transportation," Heritage Square Phoenix website, accessed September 10, 2016. http://heritagesquarephx.org/visit/
5. "Rosson House: Directions & Parking/Info For Your Visit," Heritage Square Phoenix website, accessed September 10, 2016. http://heritagesquarephx.org/visit/the-rosson-house/
6. "Rosson House at Historic Heritage Square," Facebook page, accessed September 10, 2016. https://www.facebook.com/Rosson-House-at-Historic-Heritage-Square-162609103793897/?ref=hl
7. "Rosson House," transcript from PBS's "Arizona Stories," n.d., accessed September 10, 2016. http://www.azpbs.org/arizonastories/rosson.htm
Additional Information