Alaska Jewish Museum
Introduction
As its name indicates, the Alaska Jewish Historical Museum celebrates and preserves the legacy and contributions of Jews in Alaska. It was founded in 2004 by a group led by Rabbi Joseph Greenberg who wanted to honor these contributions. They also wanted a place that would foster diversity and tolerance by bringing people together. The museum has a growing archives which houses photographs, documents and other materials. The museum also features changing exhibits about Jewish art, history and culture, and the first permanent exhibit called "On the Wing's of Eagles: Alaska's Contribution to Operation Magic Carpet." This tells visitors about Operation Magic Carpet, which was a months-long effort between June 1949 and September 1950 to airlift Jews from Yemen (and from Eritrea, Djibouti, Saudi Arabia, Hong Kong and Shanghai) to Israel. Alaska Airlines played the key role in the endeavor, earning its place in modern Jewish history (see more about the operation below).
Images
The Alaska Jewish Museum opened in 2004 and thus far features one permanent exhibit about Operation Magic Carpet, the effort to fly persecuted Jews to Israel on Alaska Airlines planes.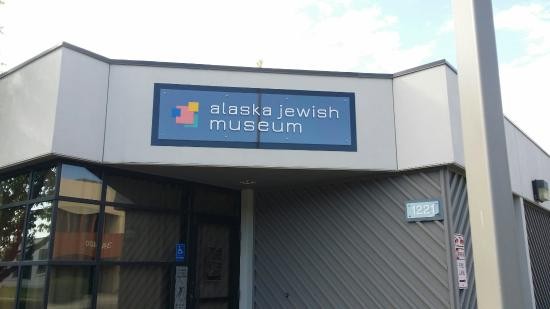 Backstory and Context
In May 1948, Israel declared itself an independent state and encouraged Jews from all over the world to move to Israel. Yemeni Jews and those in Shanghai and Hong Kong were suffering from persecution and violence. In order to save as many Jews as possible, an organization called the American Jewish Joint Distribution Committee awarded Alaska Airlines a charter to fly these Jews to Israel. Several pilots and crew members volunteered, including Warren Metzger and Marian Liscomb, who would later be married and lauded for their efforts. Warren would eventually become Chief Pilot and Vice President of Alaska Airlines flight operations and Marian would become a flight attendant for the airline. The operation was extremely dangerous and all who participated were not prepared. Warren did have recent experience, however, as he had recently participated in the Berlin Airlift. Operation Magic Carpet was ultimately successful as nearly 50,000 Jews, mostly from Yemen, were flown to Israel. It was kept secret and not made known to the world until after it was done.
Sources
"About." Alaska Jewish Museum. Accessed September 10, 2016. http://www.alaskajewishmuseum.com/about.

Metzger, Darragh. Alaska Over Israel: Operation Magic Carpet, the Men and Women Who Made it Fly, and the Little Airline That Could. Lynnwood, Washington: TFA Press, 2017
Additional Information