Floridan Palace Hotel
Introduction
Originally called the "Hotel Floridian" and the "Floridian Hotel," this 1927 hotel was made by the collective genius of Tampa's own G.A. Miller and Francis J. Kennard, whose work can be seen all over Tampa today. With 19 floors, 316 rooms and elegant bar, this hotel cost $1.9 million to construct. Over the years, the hotel has changed hands and recently went through an extensive renovation. It reopened in 2012. It's famous sign was restored to its rightful place.
Images
The Floridan Palace after it opened.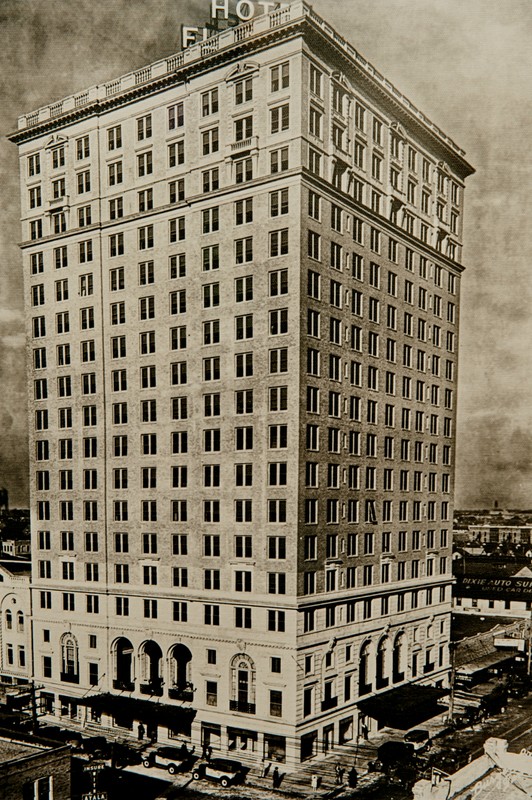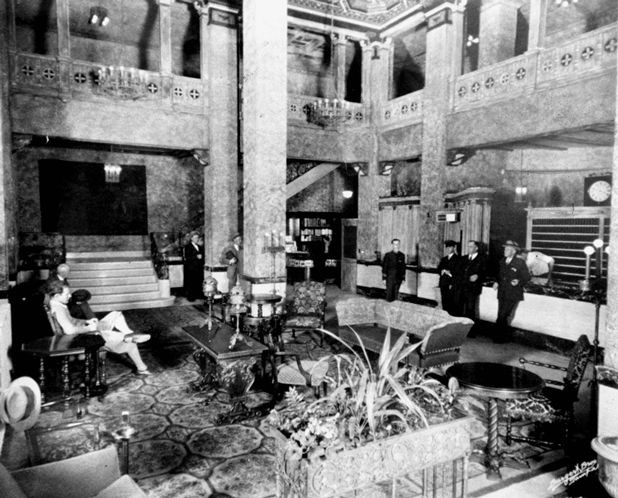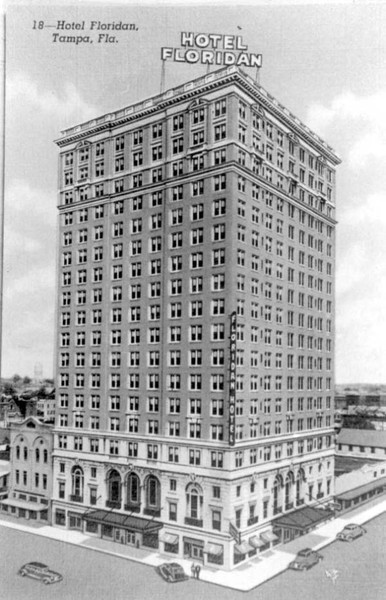 Crystal Dinning Room as it looks today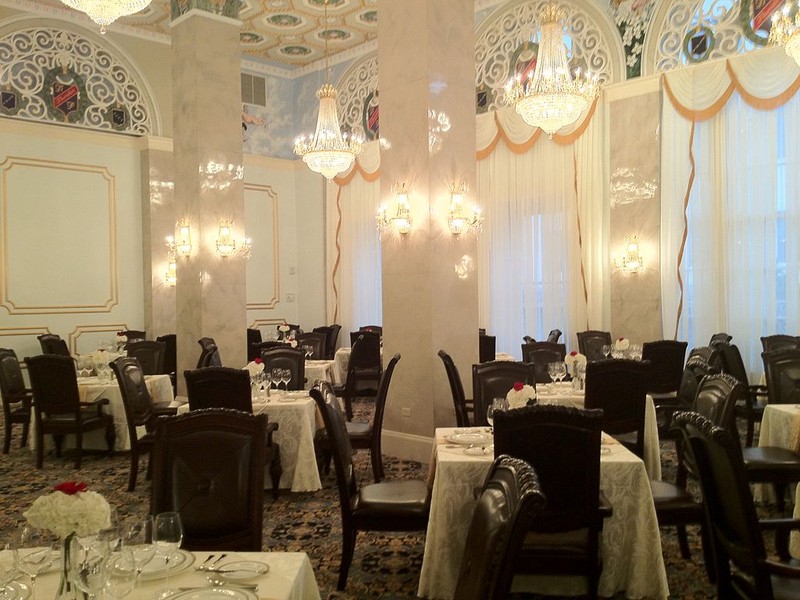 Floridan Palace as it looks today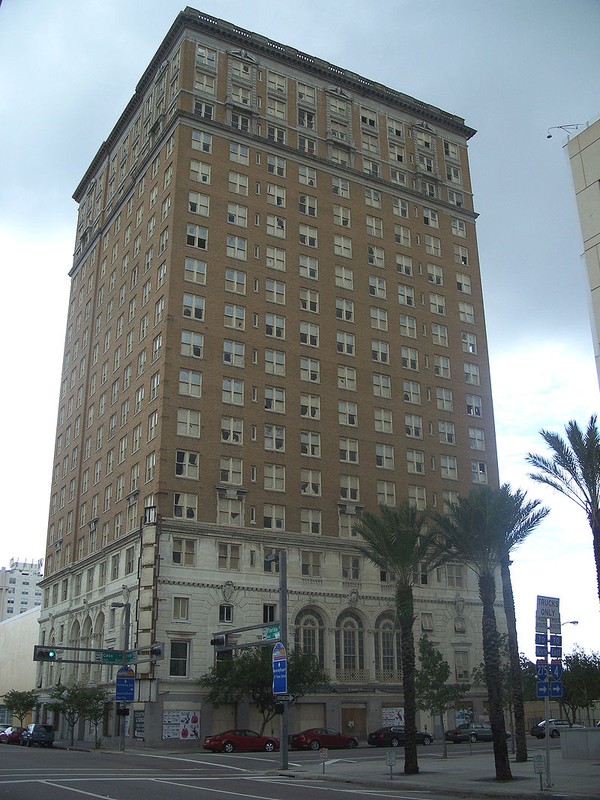 The hotel's historic sign restored.
Backstory and Context
The Floridian Palace would reign as Tampa's tallest building for 40 years until Franklin Exchange building was completed in 1966. During WW2, the hotel's bar became the prime stop for airmen encamped in the nearby old Florida State Fairgrounds racetrack. Not only did airmen frequent the bar, but their B-17s daily flew over the hotel during take off/landing from Drew Field. Due to the rowdiness of the airmen, the bar was nicknamed, "The Surefire." Elvis Presley was guest in 1955 during his concert at the Fort Homer Hesterly Armory
.

Around the time the Franklin Exchange building was completed, the hotel began to decline as tourists sought more "modern" hotels. Soon it was closed down to all but long term renters. By the 1980s the only "residents" of the hotel transients. By 1989 another attempt was to reopen the hotel, yet the new mangers could not keep up with fire code standards, so the hotel was closed again.

Until 2005 ownership of the hotel changed hands repeatedly, one being a Japanese company,

Akio Ogawa and Sity International Inc. This company spent a lot of time and money to restore it, such efforts leading the hotel to be added to the National Register of Historic Places in 1996. Antonios Markopoulos bought the hotel for $6 million in 2005 and for the next 7 years restored the hotel and reopened in 2012.
The current hotel maintains many original features of the hotel. The hotel had 400 small rooms during the 1940s. The rooms were expanded during the renovations into 213 larger rooms including 15 suites and 3 penthouse suites.
The famous Crystal Dining Room has been restored and expanded across the west side of the lobby, connecting into the lobby bar, which was originally a ladies' lounge. The Dining Room, in addition to featuring traditional continental cuisine, also includes a wide selection of Mediterranean dishes, in homage to the hotel's Greek owner.
The Sapphire Lounge on the first floor has likewise been restored, and a ballroom, housed in the former post office immediately adjacent to the Floridan, has been added, with plans to add a pool and spa in the future.
Sources
Daniel Ruth (July 24, 2008). "For Her, The Floridan Never Closed". TBO.com. Retrieved November 6, 2012. "Developer Antonios Markopoulos Acquires Tampa's Shuttered Floridan Hotel for $6 million; Plans to Turn Landmark into a Luxury Hotel / April 2005". Hotel-online.com. April 21, 2005. "Citytimes: New owner to restore old hotel's faded glory". Sptimes.com. M. Lisa Shasteen, attorney for Markopoulos and hotelspokesperson throughout the acquisition and renovation process Richard Mullins (October 17, 2008). "Tampa Floridan Hotel Renovation Costing 'Millions, Millions'". TBO.com
Additional Information