El Centro Español de Tampa
Introduction
This large and beautiful redbrick structure is one of the few original ones still standing today that played a role in the Spanish Migration (largely from Spain and Cuba) to Florida in the late in 1912 to replace the smaller one built in 1891. The building served the new arrivals and Ybor City residents as an aid society, a clubhouse and cultural center. In more recent years it served as a home for a restaurant and school programs. This was one of two such structures. Another sits in West Tampa.
Images
This 1927 photo of 7th Ave. shows the El Centro Español de Tampa in the background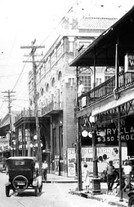 Interior of the theatre after restoration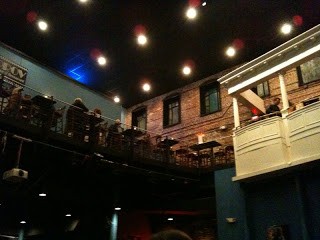 Stage of theatre during restoration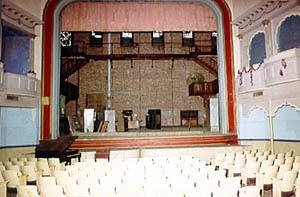 El Centro Español de Tampa in 1914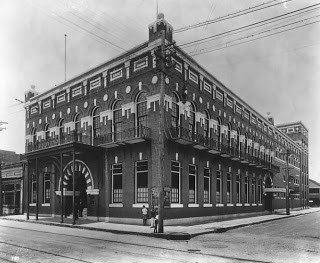 El Centro Español de Tampa today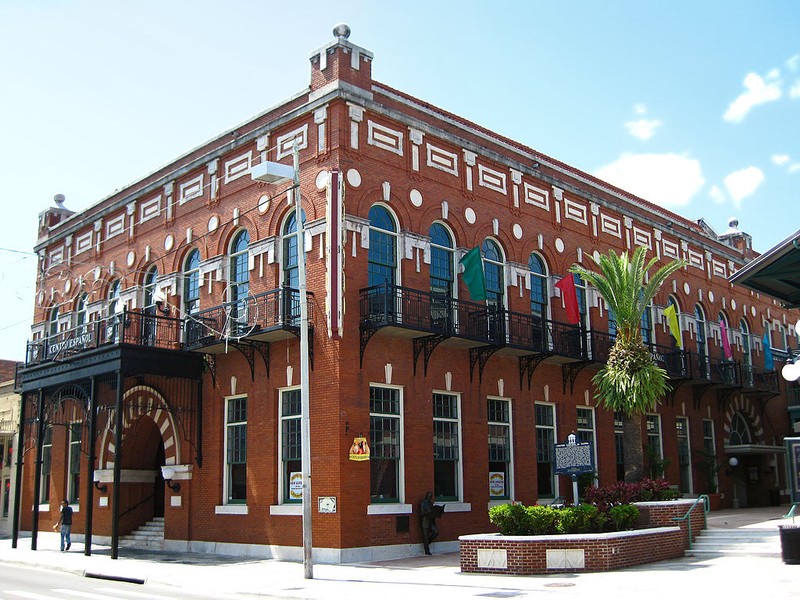 Marker for El Centro Español de Tampa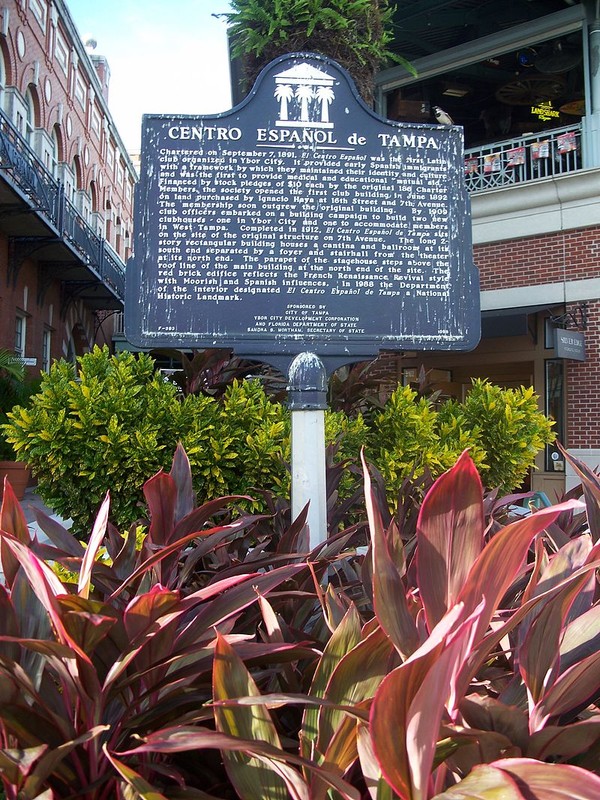 Entranceway to El Centro Español de Tampa. Note the Moorish influence in the architecture.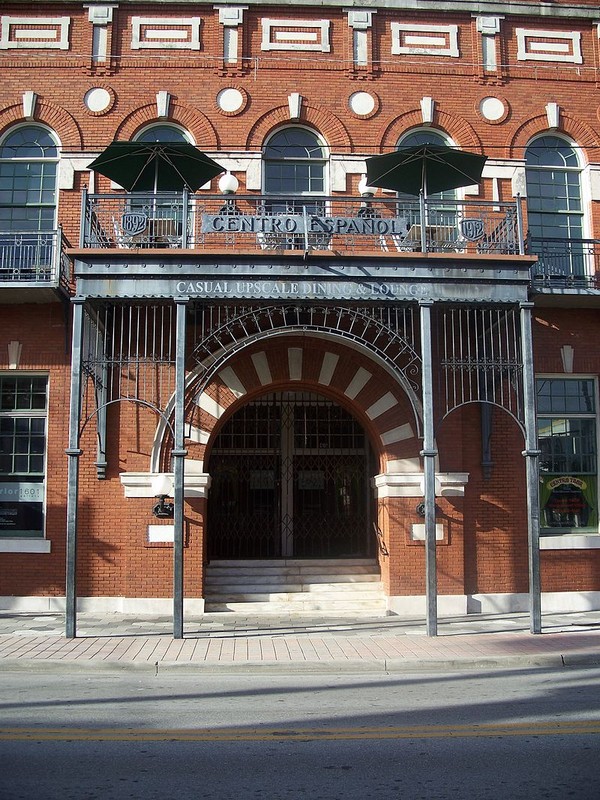 Backstory and Context
In 1891, Spanish immigrants banded together to create social aid and cultural organizations for residents and arrivals from Spain, Cuba and other Spanish-speaking, Latin nations. This particular society building was to serve as a model for others that were planned for the future in Ybor City, Tampa and other areas of Florida with similar large ethnic communities. Other such buildings to come into fruition include El Centro Asturiano and El Circulo Cubano.

Besides greeting and orienting new arrivals, new arrivals were offered social, cultural, recreational, educational services and healthcare after paying membership dues. Soon after in 1904 the society built their own hospital, which would become one of the top medical facilities in Florida at the time. A clubhouse was built in 1892 and included a dance hall, theater, a canteen, soda fountains and classrooms that offered English courses. The 1891 building became to small for the growing membership and a new, larger one we see today was constructed in 1912.

As Prohibition, the Great Depression, curtailment in immigration and WW2 took place, membership declined and the need for such a society was replaced by the descendants of immigrants and newer ones choosing to associate outside their cultural communities. In 1983 the society consolidated into one and relocated to the West Tampa building. Since then it was vacant until in 2010 it was restored and used as a restaurant and a school for programs through Hillsborough County.





Sources
Rajtar, Steve (2007). "The 1900s". A Guide to Historic Tampa. The History Press. p. 63 Staff (2010-07-09). "National Register Information System". National Register of Historic Places. National Park Service. "Florida – Hillsborough County". National Register of Historic Places
Additional Information