S. H. Kress and Co. Building (Tampa, Florida)
Introduction
This S. H. Kress and Co. Building was one of a handful constructed in the state of Florida. This "five and dime" store was completed in 1929, but located elsewhere, as well as being the third building to serve the Kress empire. The first building was constructed in 1900 and located on Franklin Street. In 1927, Kress had a second store constructed in 1927 located on Florida Avenue. In 1929, that building was demolished and third and final building was completed that same year in the location it sits at today on another section of Franklin street. Abandoned by 1996, plans were made to demolish the building and its neighbors for condominiums, but was canceled. It is now back on the market for sale.
Images
1953 portrait of Samuel Kress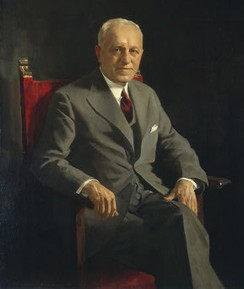 The second Kress building on Florida Ave. as seen in this 1927 photo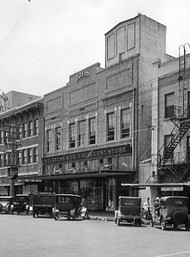 North Franklin Street, 1930s with the current Kress building on the right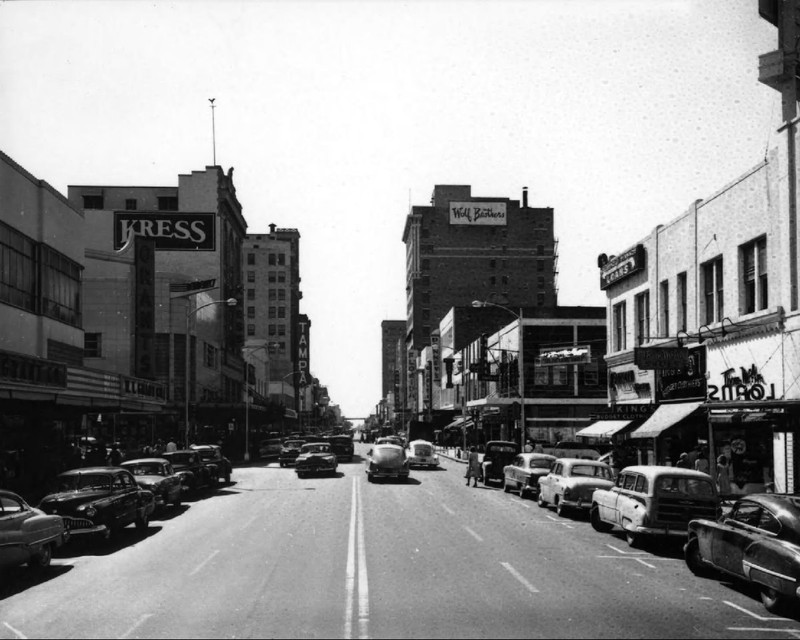 Kress building with the Woolworth building on the left and JJ Newberry building on the far right in the 1940s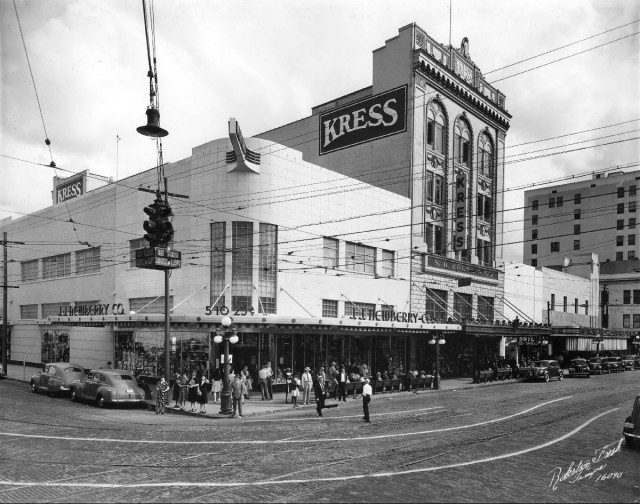 Close up of the Kress building architecture and design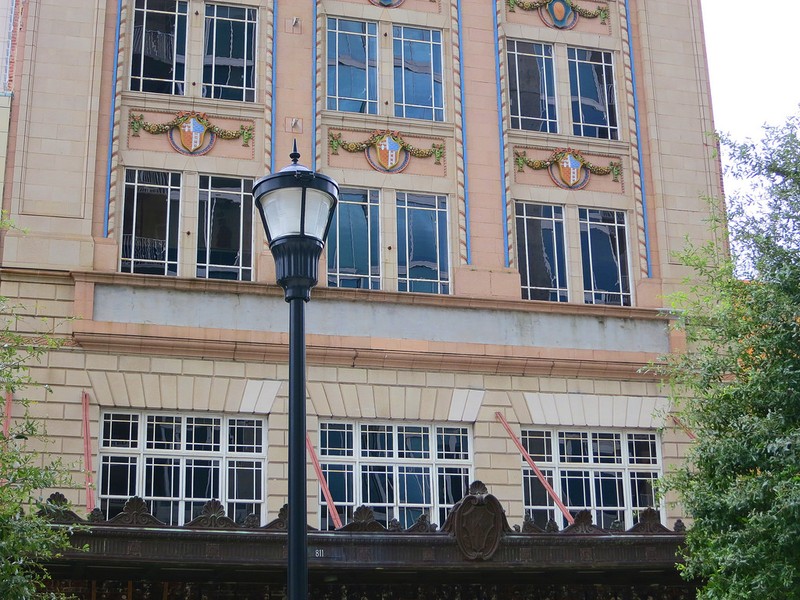 Kress building as seen today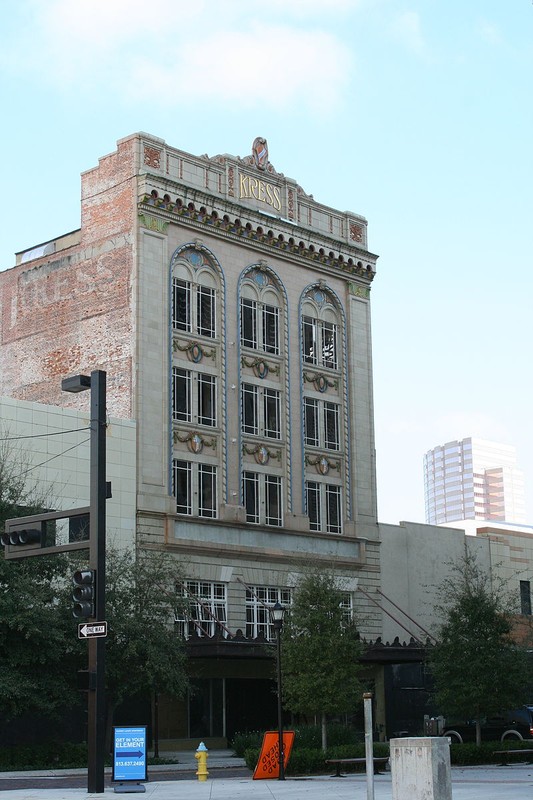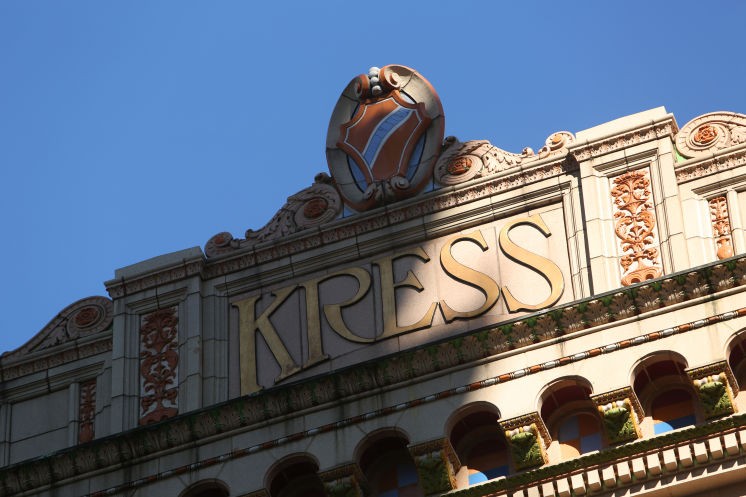 Third and final Kress building as seen in 1930s.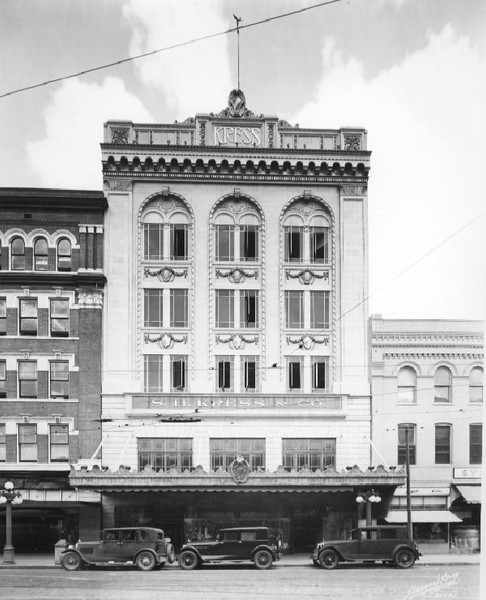 Backstory and Context
Kress was on operation until the 1960s when the Genesco Inc. corporation bought out Kress and slowly liquidated Kress stores. This one in particular closed in 1981. In 1983 it was placed on the National Register of Historic Places list. However, that designation has not saved the building from many plans that included demolishing it or renovating it as another store. By 1996 it was altogether abandoned and left to deteriorate. In 2006 until now, efforts were relaunched to figure out what to do with it. Since about 2010 though, it was been restored to most of its original state and rented out for many functions, including the 2012 Republican Convention. As of last year the buildings owner has out it on the market.

Despite its uncertain future, the building still draws people over as it did almost a hundred years ago with its architecture and and colorful designs and eye catching roofline.
Sources
Staff (2010-07-09). "National Register Information System". National Register of Historic Places. Tampa council to revisit issue of Woolworth, Newberry buildings August 23, 2010 Tampa Tribune
Additional Information