U.S. Seaman's Hospital
Introduction
Restored in the early 1980s, the U.S. Seaman's Hospital building was built for King Kamehameka III in 1833 as an inn and store for sailors who worked in the whaling industry. Today it is leased to businesses.
Images
The former U.S. Seaman's Hospital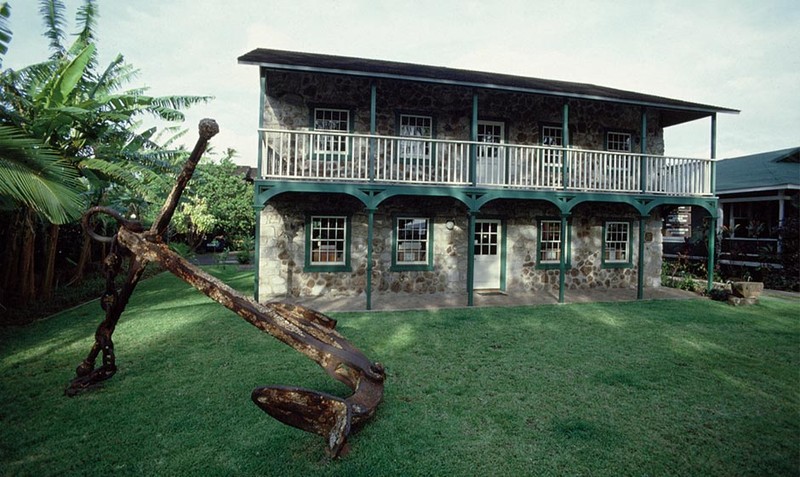 Backstory and Context
The king had another motive for commissioning the building; he wanted a place in which to escape the watchful eyes of the Christian missionaries and engage in activities that they objected to, such as drinking. Another was the tradition among Hawaiian chiefs to marry close relatives. In his situation, the king used the building as a place to visit with his sister.

The king appointed Mexican Joaquin Armas as landlord of the property in exchange for his job of rounding of cattle that would eventually be sold to whaling ships. In 1844, the building was leased to the US government as a hospital to care for sick and wounded sailors. This closed in 1862. After that point the building became a private home as well as a meeting place for civic groups. The Lahaina Restoration Foundation bought the building in 1974.
Sources
"US Seaman's Hospital." Lahaina Restoration Foundation. Accessed September 3, 2016. http://lahainarestoration.org/seamens-hospital.
Additional Information