Louis Ducros House
Introduction
Now a private residence, this home, also known as "The Pink House" was originally constructed in 1896 by Henry B. Plant. The home's first location was where the Belleview Biltmore Resort & Spa's golf course now stands. The home was built for the resort's first photographer, Louis Dorcus. In the early 1900s it was moved to 1324 S. Fort Harrison in Clearwater. Sometime in the mid-1900s the home was abandoned, only to be bought in the 1970s and turned into an antique store. Soon after it was abandoned again until 2004 when it was to become a photography studio but plans fell through. in 2008 it was purchased by its current owner, Trina Sears. Although a fire would destroy most of the original home and suffering further damage when the original cast-iron tub fell through the floor, restoration was completed the same year.
Images
The Louis Dorcas House as it looks to this day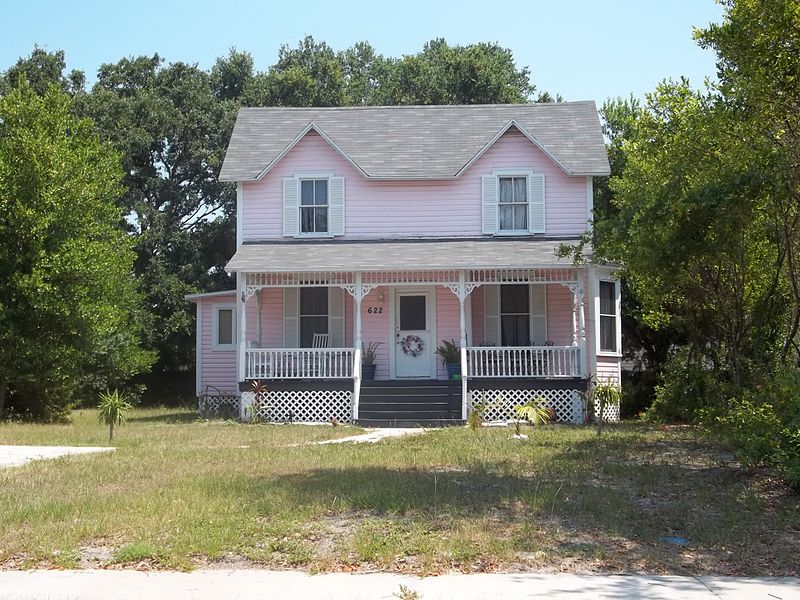 Photo done by Louis Dorcus himself. It shows his home and his next door studio not long after it was constructed in 1896 in its original location, which is now a Biltmore Resort Golf-course.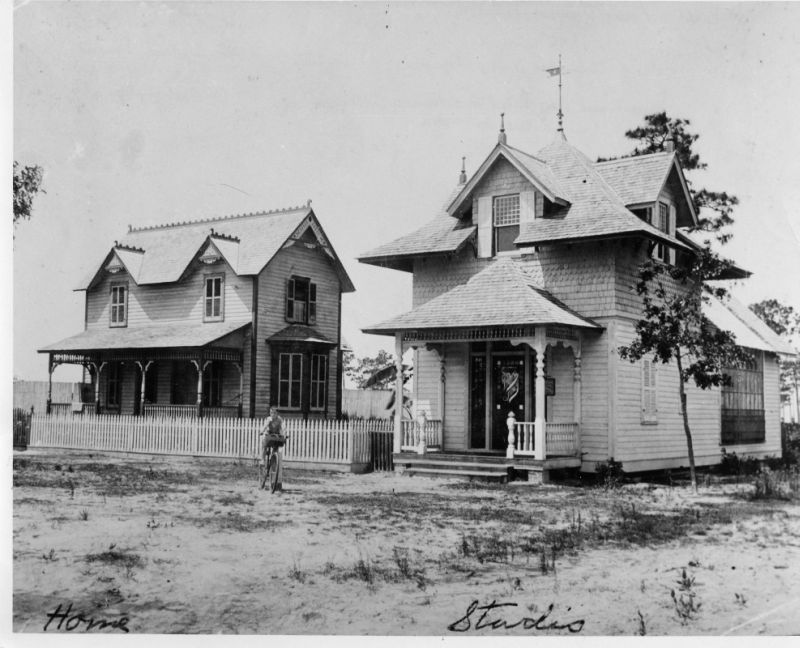 Backstory and Context
This home is also known as the second oldest home in the Clearwater area. From 1979 until 2009 it was on the list for the National Register of Historic Places.
Louis Durcos (1852, 1919)
Louis Ducros, French immigrant, was an early settler of Clearwater who operated a photo studio.He was hired by Henry Plant to photograph events at the belle view Biltmore and worked for the Clearwater News, and West Hllsborough Press. This Louis Dorcus should not be confused with a Dr. Louis Dorcus of St. Bernard Parish, LA, whose home is also on the NRHP list.
Sources
New life for historic pink house in Clearwater, Eileen Schulte, November 16, 2008. Tampa Bay Times