S. H. Kress and Co. Building (St. Petersburg, Florida)
Introduction
Located in downtown St. Petersburg, this "five and dime" department store was one of dozens of such stores found around the nation from the 1920s to the 1960s. This store in particular completed int 1927 and closed down in the 1960s after the Kress company was by Genesco Inc., who began liquidating most of the stores and moved to shopping malls. Abandoned for many years, the building is now home to various businesses and firms.
Images
Women seated in front of the Kress building in the 1940s for an unknown event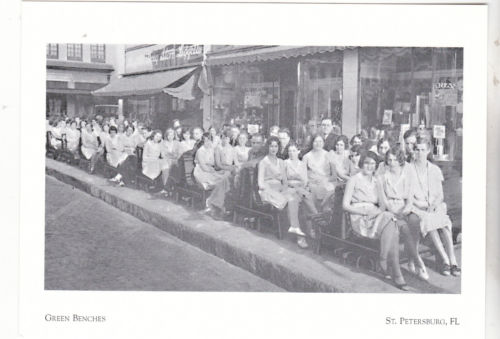 1930s-1940s postcard of the Kress building
Backstory and Context
Of all the Kress stores that were constructed in Florida, this one in St. Petersburg was called "The Pride of Florida."
Sources
Thomas, Bernice L. (1997). America's 5 & 10 Cent Stores: The Kress Legacy. New York: John Wiley & Sons, Inc.
Additional Information