Nutter Fort Historical Marker
Introduction
In 1770 the first non-Native American settlers arrived in this area. Two years later, settlers led by future Revolutionary Army officer Thomas Nutter built a fort near this location. The fort was located along Elk Creek outside of what is now Clarksburg. In 1779, the fort provided a place of refuge for area settlers following a series of violent conflicts with neighboring Native American tribes. This area would become known as the town of Nutter Fort when it was incorporated in 1923.
Images
West Virginia Historical Road marker for Nutter Fort.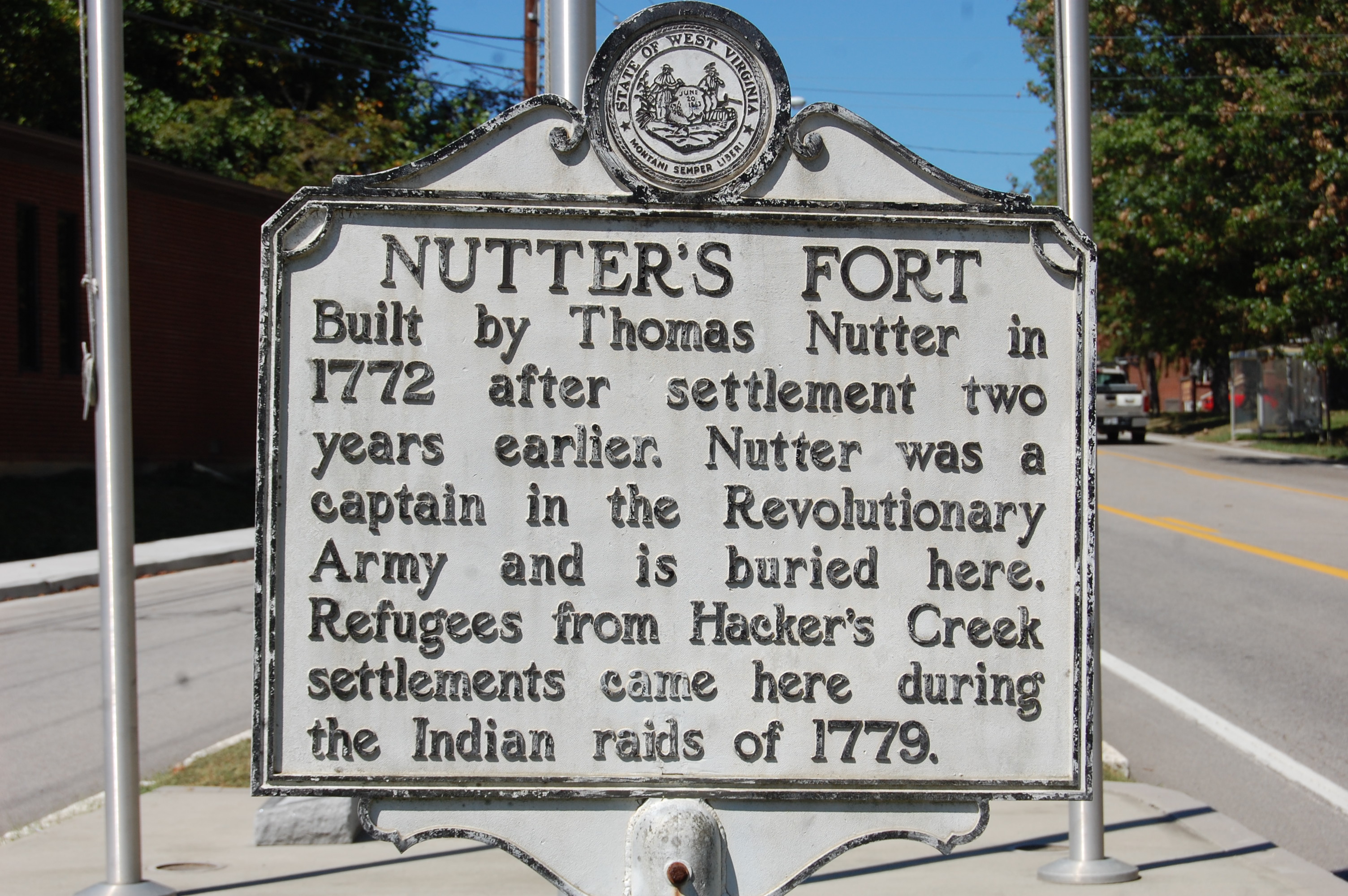 While the original fort no longer exists, it is believed to have resembled Prickett's Fort which is located on the Monongahela River.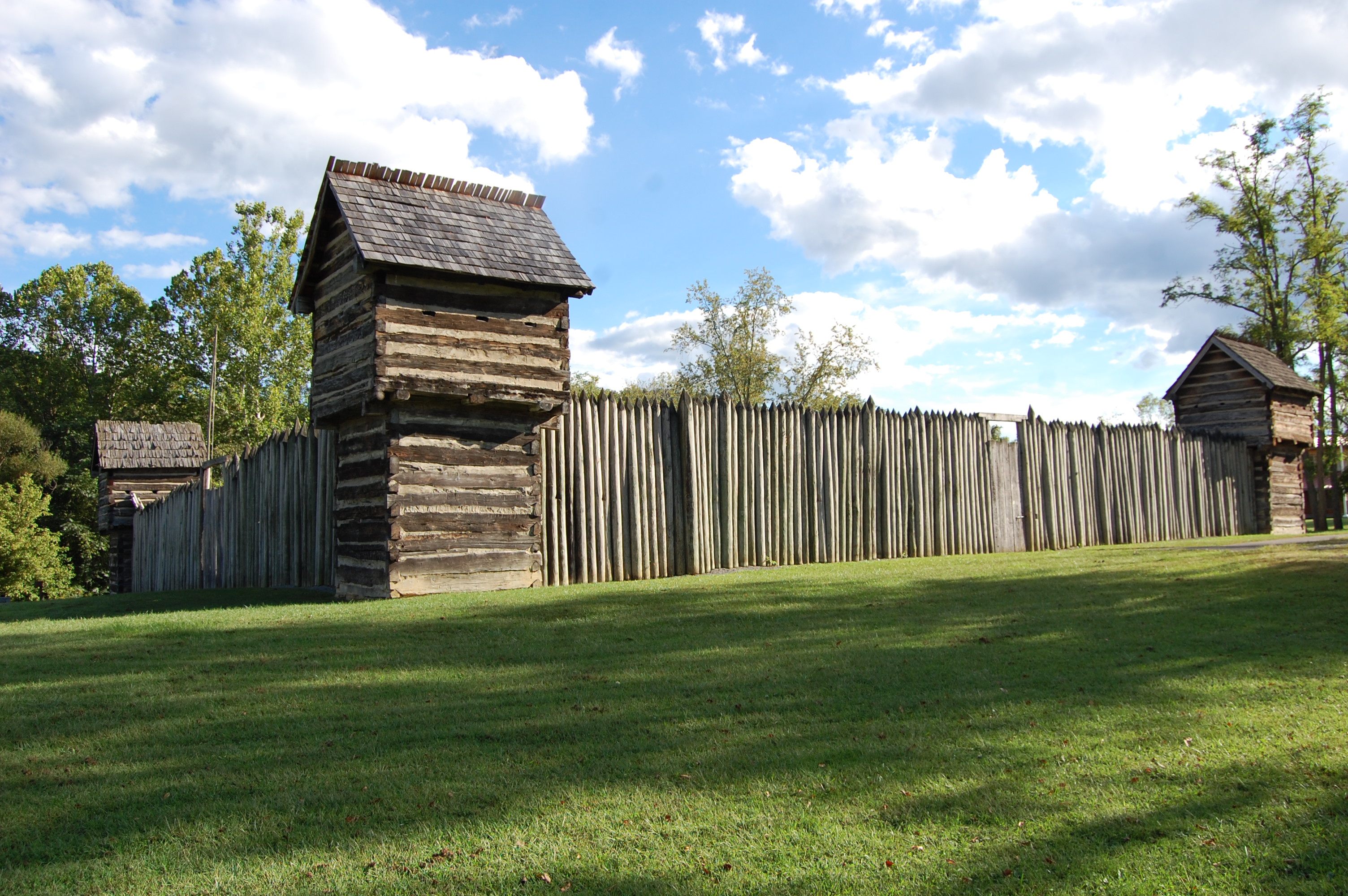 This is the marker at the site of the fort, now West Virginia Business College.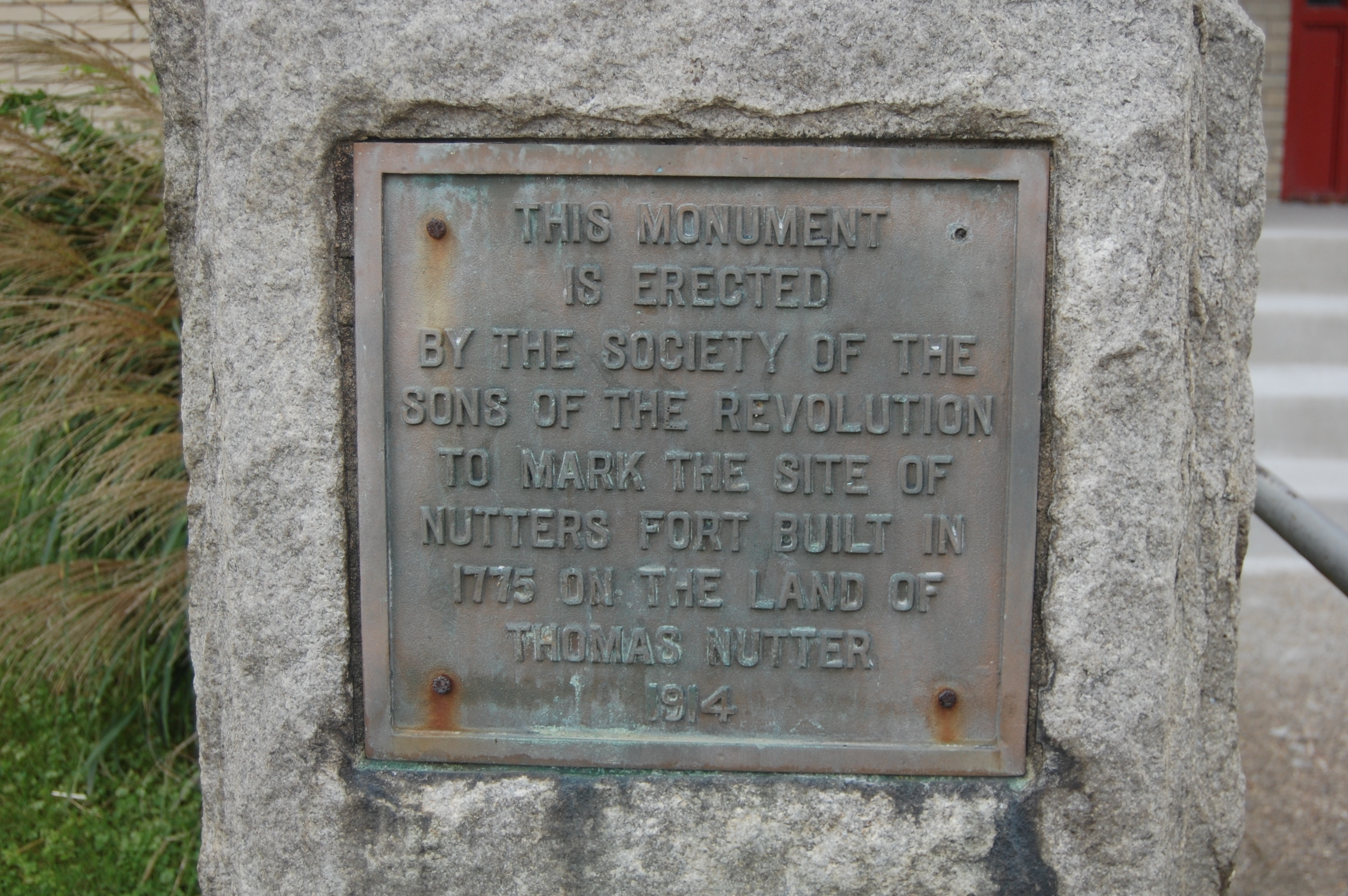 This is the Nutter Fort Cemetary located behind the City Building.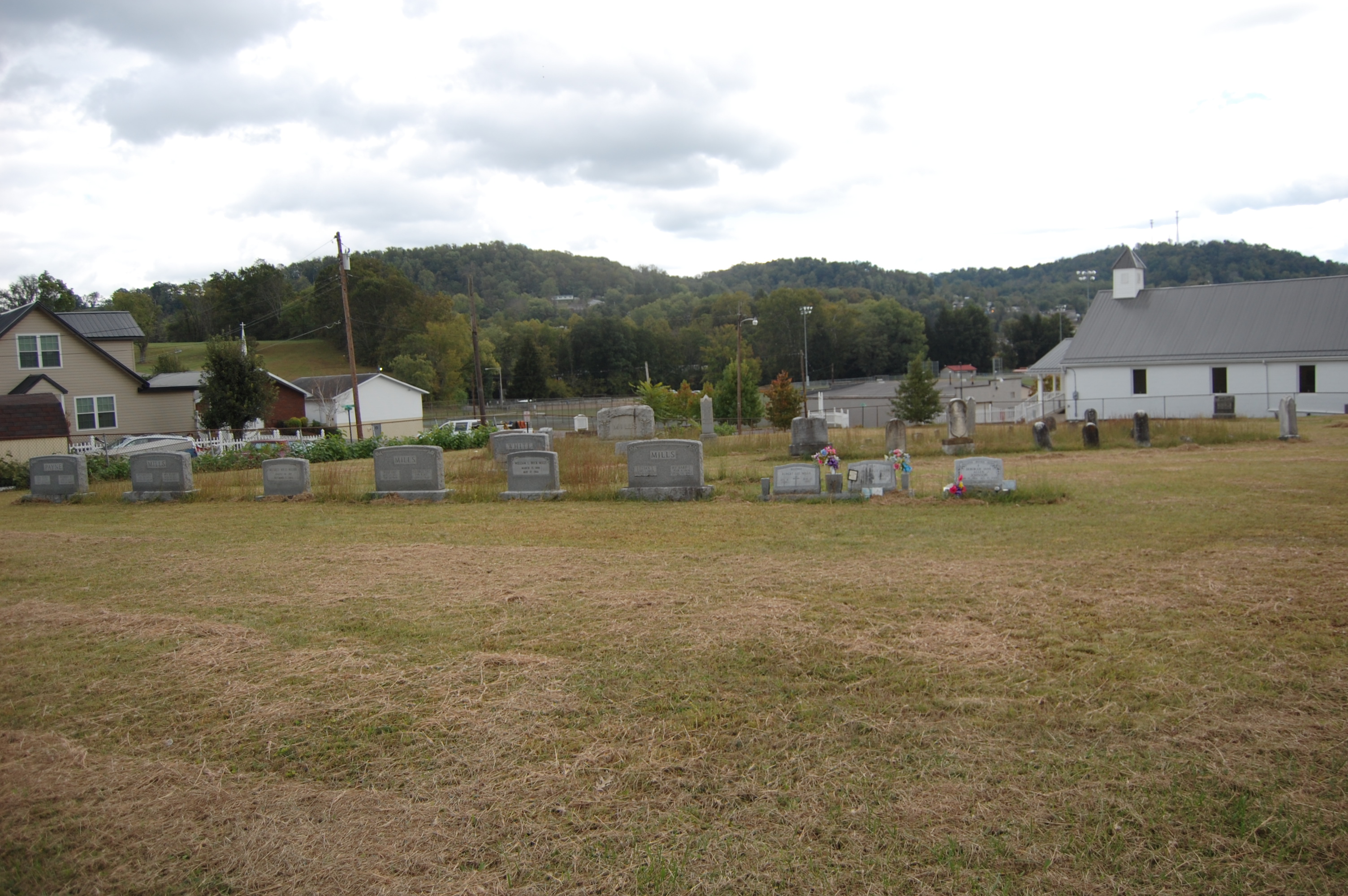 Thomas and Christopher Nutter listed in the "Historical Register of Virginians in the Revolution" by Gwathmey.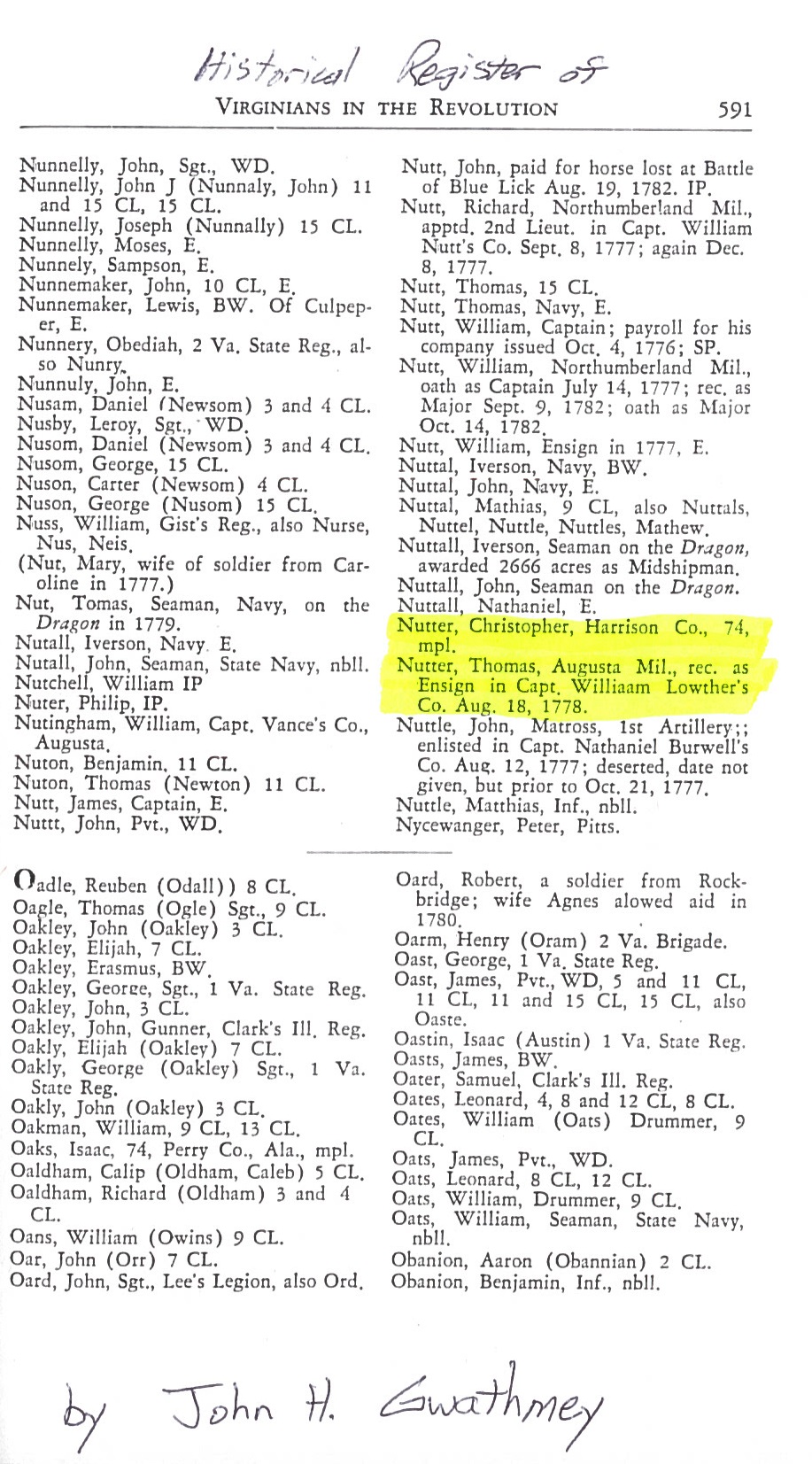 Backstory and Context
Nutter's Fort was built on 1,400 acres owned by Thomas Nutter located on Elk Creek near present-day Clarksburg. In 1923, the town was incorporated and residents chose to name their community Nutter Fort.
After coming to America, Thomas Nutter settled in Sussex County, Delaware, where his son Christopher was born. The Nutter family later moved to Augusta County, Virginia. In 1769, the family moved to Fayette County, Pennsylvania and in March of 1772, the Nutter brothers moved to present-day Harrison County, West Virginia.
A cross-cut saw carried over the mountains by Col. William Lowther from Winchester was used to build the fort. It was known as a "haven of security" for families during Indian raids and said to have been one of the strongest forts south of Fort Pitt. Settlers from as far away as Hacker's Creek would come to seek refuge. The fort was used by the Virginia State Militia during Indian Conflicts from 1776-1780.
Other settlers in the area included John Nutter on the West Fork River near Clarksburg. Obadiah Davisson settled near him. Daniel Davisson settled where Clarksburg stands.

The original fort is no longer standing. The fort's construction is believed to have resembled Prickett's Fort, located about 30 miles north. A marker on the site of the former Roosevelt Wilson High School, now West Virginia Business College marks where the fort stood. The family cemetery lies about two blocks away.
Sources
1. https://archive.org/details/HistoryOfHarrisonCountyWestVirginiaTo1910 2. https://www.geni.com/people/Captain-Thomas-Nutter-Sr/6000000006438183381 3. http://www.liquisearch.com/nutter_fort_west_Virginia/history 4. http://www.theet.com/opinion/op-ed_columnns/nutter-fort-has-interesting-history/article_b82be1f2-1431-5a00-8c6b-16d721ae8d96.html 5. http://www.genealogy.com/ftm/n/o/r/Tonda-Lee-Norris/WEBSITE-0001/UHP-0246.html 6. https://www.townofnutterfort.com/
Additional Information