Mount Hebron Cemetery
Introduction
Mount Hebron Cemetery is a complex of five adjoining graveyards within a single enclosure. The oldest graves date back to 1769. One section of the cemetery serves as the final resting place for many Revolutionary War soldiers, and the Stonewall Cemetery is the site of over two thousand Confederate grave sites. The complex also includes the remains of a Lutheran church, built in 1793 and destroyed by a fire in 1854. Among the most famous Americans buried here are Daniel Morgan and Turner Ashby, influential men and soldiers who fought during the French and Indian War and Civil War.
Images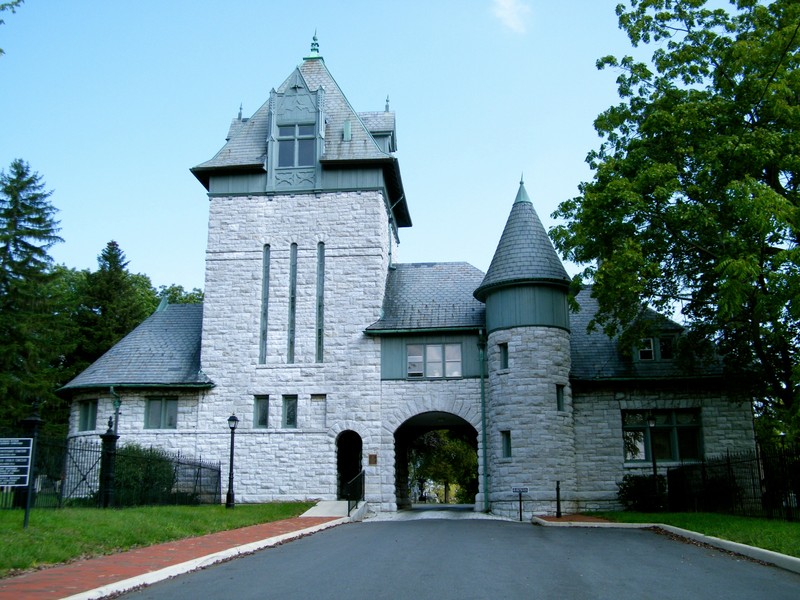 Stonewall Confederate Cemetery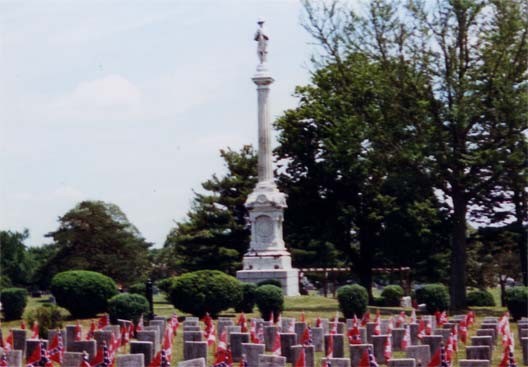 List of Revolutionary soldiers buried at Cemetery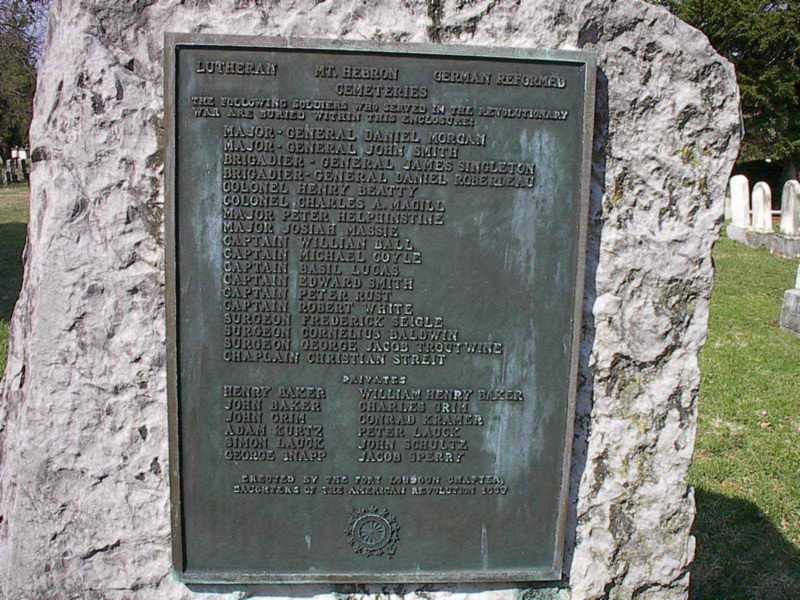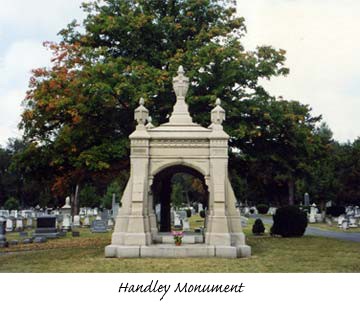 Backstory and Context
Mount Hebron Cemetery in Winchester, VA has served as a burial ground since the city's inception. It is named for the city where the Abraham buried his wife, Sarah, as described in Genesis 23 and 49:29-50:14. Lord Fairfax donated land for the complex to the local Lutheran and German Reformed Churches in the 1760s, though successive purchases have expanded the original 5-acre plot to 56 acres. The graves at Mount Hebron span from colonial times to the present day and include Civil War soldiers, generals, governors, and citizens.
There are six high-ranking colonial officers buried at the cemetery. They are:
Major-General Daniel Morgan
Major-General John Smith
Brigadier-General James Singleton
Brigadier-General Daniel Roberdeau
Colonel Henry Beatty
Colonel Charles A. Magill
One of the notable graves in this cemetery is that of Major General Daniel Morgan, born on July 6, 1736. He served in many wars such as the French and Indian War, Pontiac's Rebellion, American Revolution, and the Battle of Saratoga. During the French and Indian War, he was a part of the campaign against Fort Duquesne. He also served under George Washington. During the American Revolution, Morgan made the trek North to Quebec where he met up with Montgomery, who was later killed. Morgan later ended up as a POW until September 1776. The Daniel Morgan Middle School in Winchester is named after him.
Over 2,575 Confederate soldiers are buried in a part of the complex known as Stonewall Confederate Cemetery, including Turner Ashby. Ashby was born in 1828. Ashby enjoyed riding horses and he formed a group called the Fauquier Mountain Rangers in his late 20's. His cavalry was one of the first on the scene when John Brown raided Harpers Ferry and Ashby was the first person to introduce cavalry into the Civil War. He died in battle at Chestnut Ridge in 1862. Originally buried at University of Virginia Cemetery, his remains were later moved to Stonewall Confederate Cemetery to join those of his younger brother, Richard Ashby, who died at Harpers Ferry fighting against Union soldiers.
In 1879 The Ladies Confederate Memorial put up a monument in honor of the 829 unknown Confederate soldiers buried here. Every year since 1866, ceremonies have been held and markers placed in honor of those who have served.
Mount Hebron is a non-sectarian cemetery. Admission to the historic site is free. Additionally, the cemetery offers a range of services, products, and venues for the bereaved, including cremation, burial, monuments, and a chapel for internment services.
Sources
"General Turner Ashby of the Mountain Rangers: 'The Black Knight of the Confederacy'." Home. Accessed September 2, 2016. http://www.Virginialighthorse.freeservers.com/photo4.html. "Revolutionary War Soldiers in Mt. Hebron Cemetery." ColonialAmerica.com. Accessed September 2, 2016. http://www.colonialamerica.com/site/map.cfm?primary_site_key=25C5E0AD-B4A7-31C3-C0310E2059B03370. "History." Mount Hebron Cemetery. Accessed September 2, 2016. http://www.mthebroncemetery.org/history.html. "Products & Services." Mount Hebron Cemetery. Accessed September 2, 2016. http://www.mthebroncemetery.org/products-services.html. "Stonewall Confederate Cemetery." Mount Hebron Cemetery. Accessed September 2, 2016. http://www.mthebroncemetery.org/Confederate-cemetery.html.
Additional Information