Eastern Michigan University Historic District
Introduction
Eastern Michigan University was founded in 1849 as Michigan State Normal School, and it became a university in 1959. The Eastern Michigan University Historic District is made up of five of the oldest buildings on campus, all built between 1896 – 1931. The historic structures are Starkweather Hall, Welsh Hall, Sherzer Hall, Pease Auditorium, and McKenny Hall. The historic area is bounded in an "L" shape by Cross Street, Washtenaw Avenue, and Forest Avenue. It was added to the National Register of Historic Places in 1984. In 2009, EMU was awarded a Michigan Historic Preservation Network award for its preservation of the university historic district buildings over the previous two decades.
Images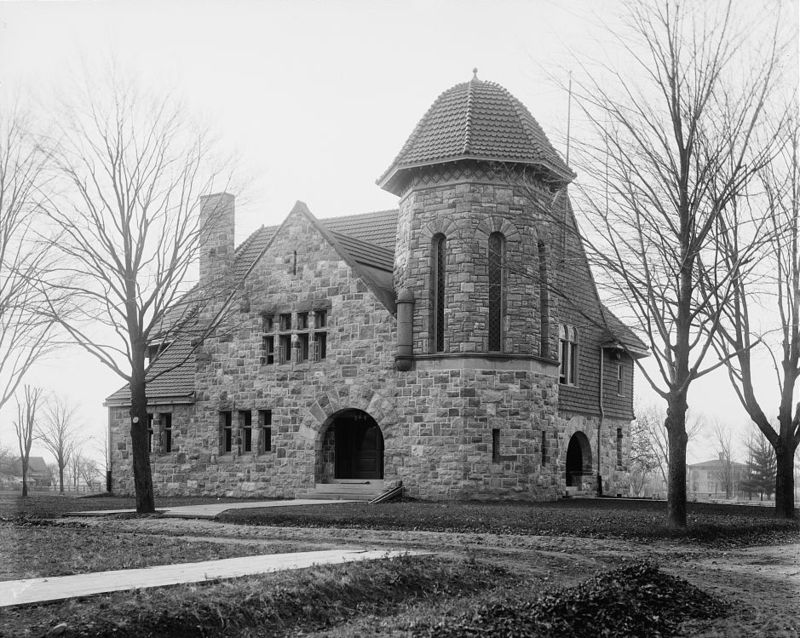 Mary Ann Starkweather, benefactress of the Student Christian Association, who donated $10,000 towards the building of Starkweather Hall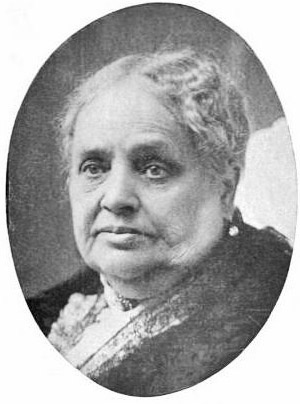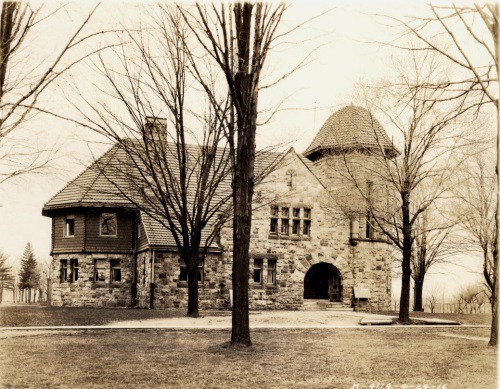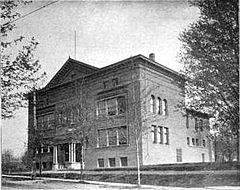 Adonijah Welch, EMU's first president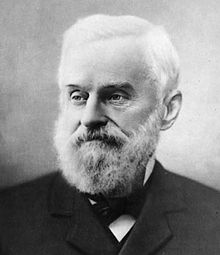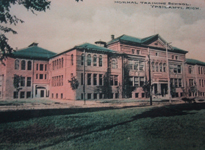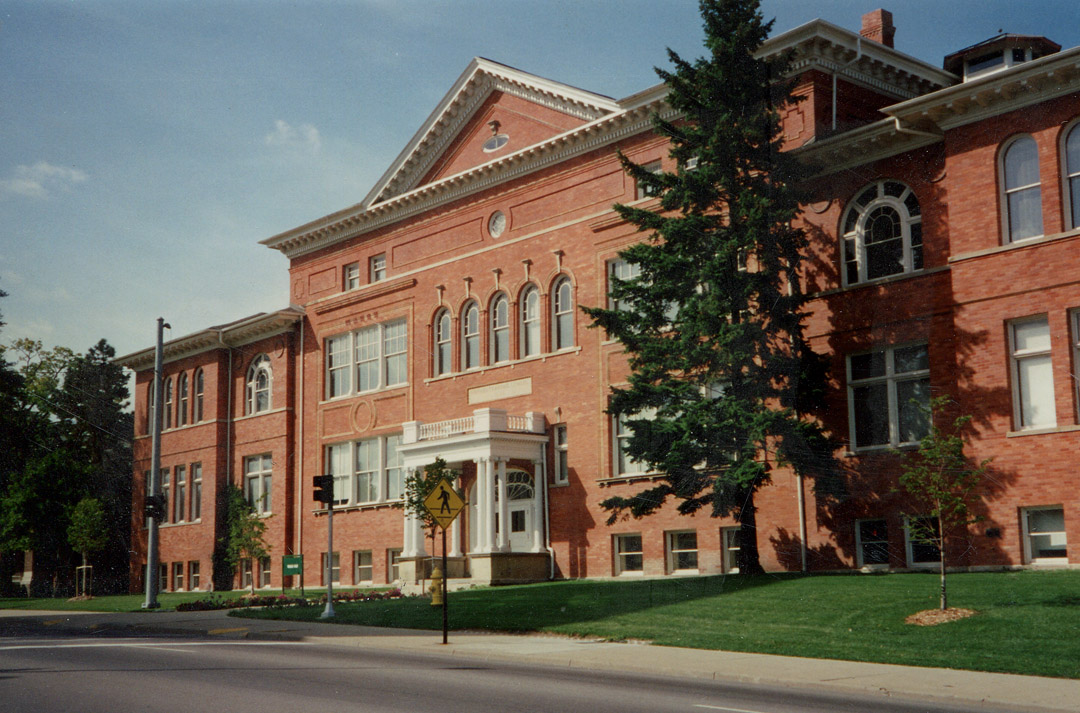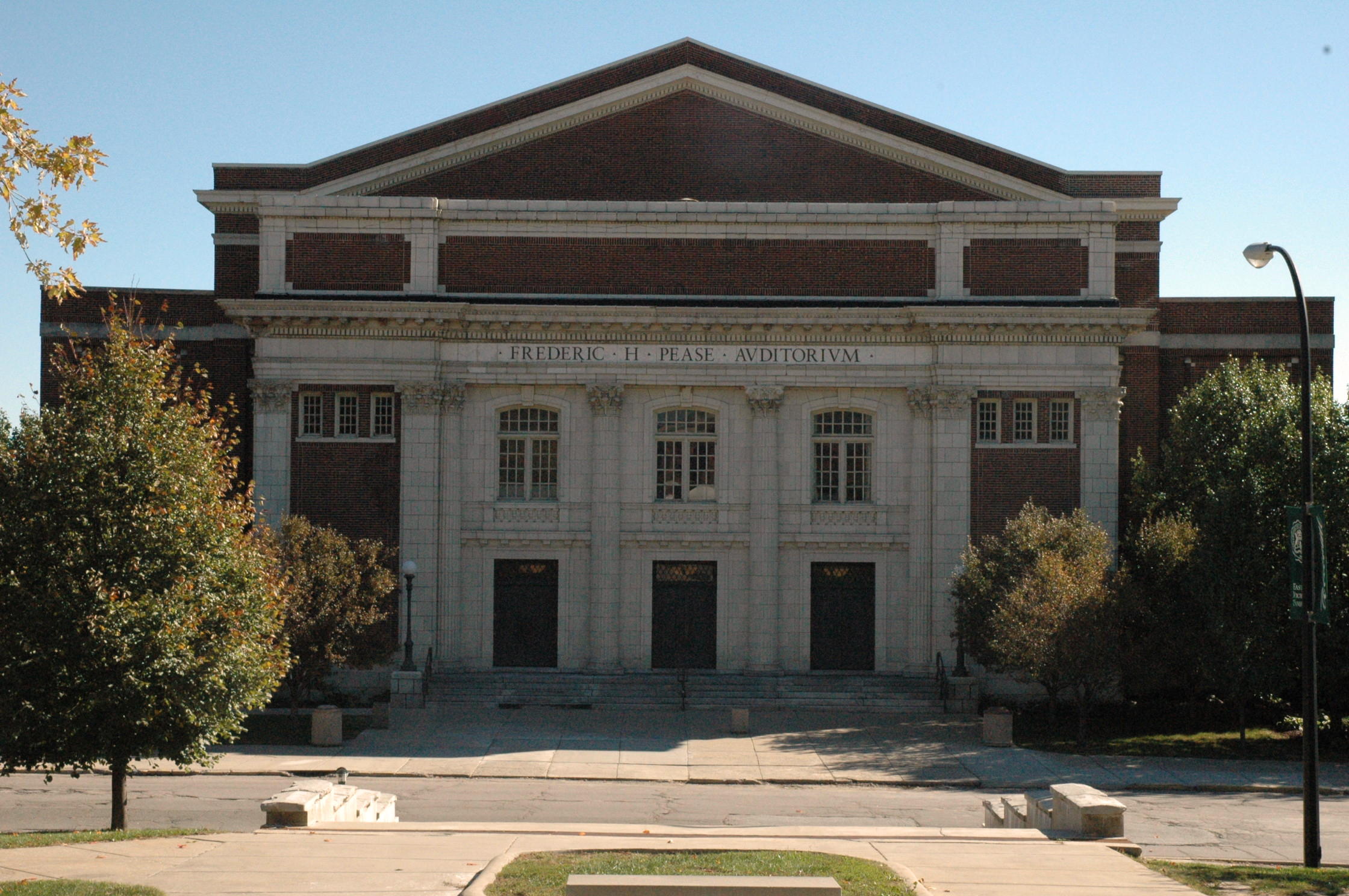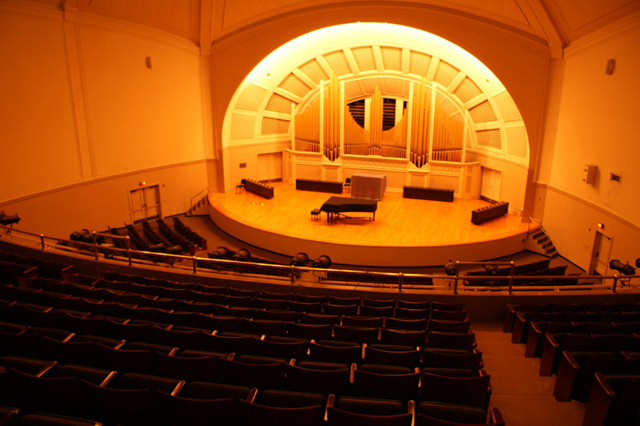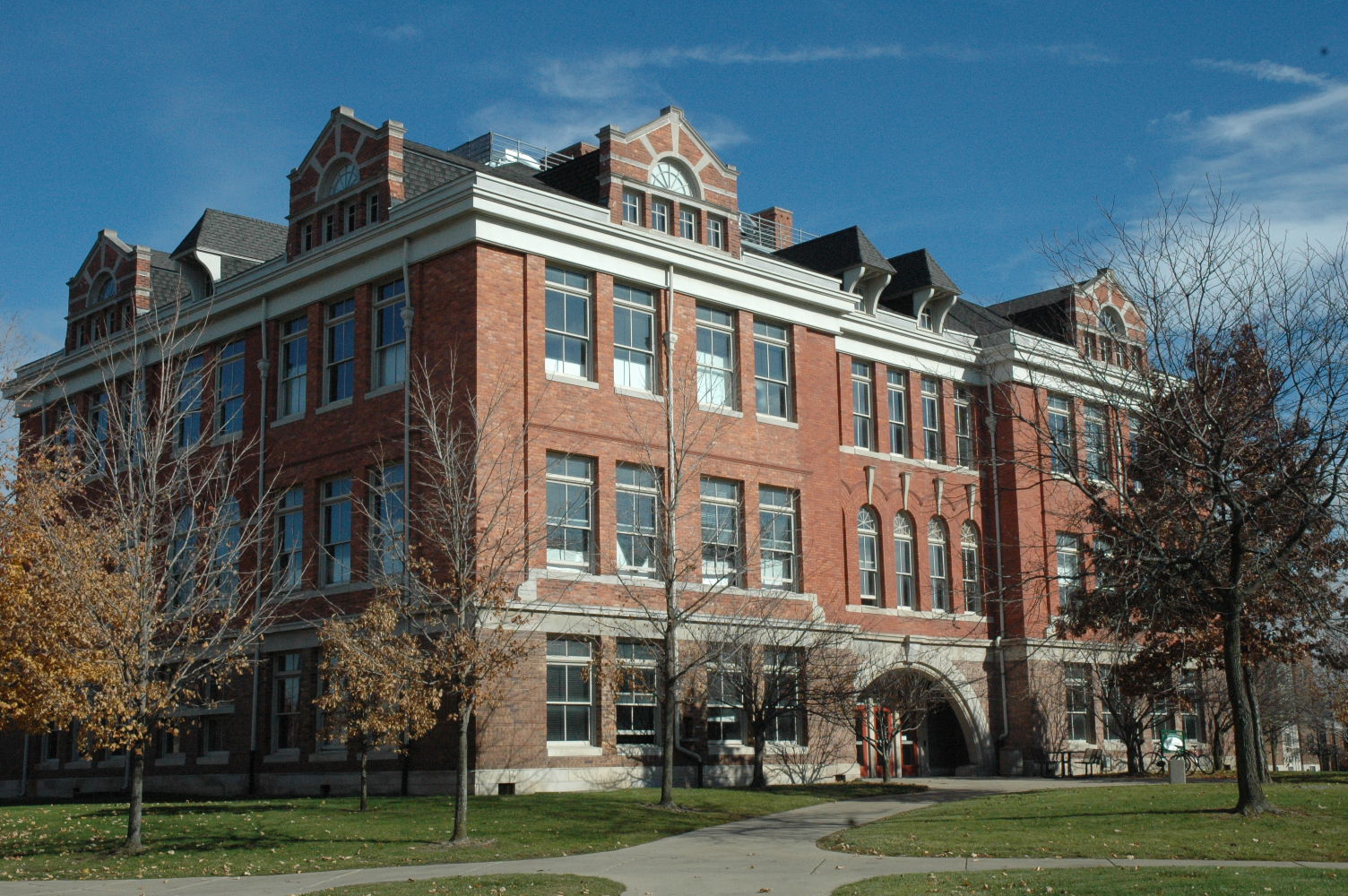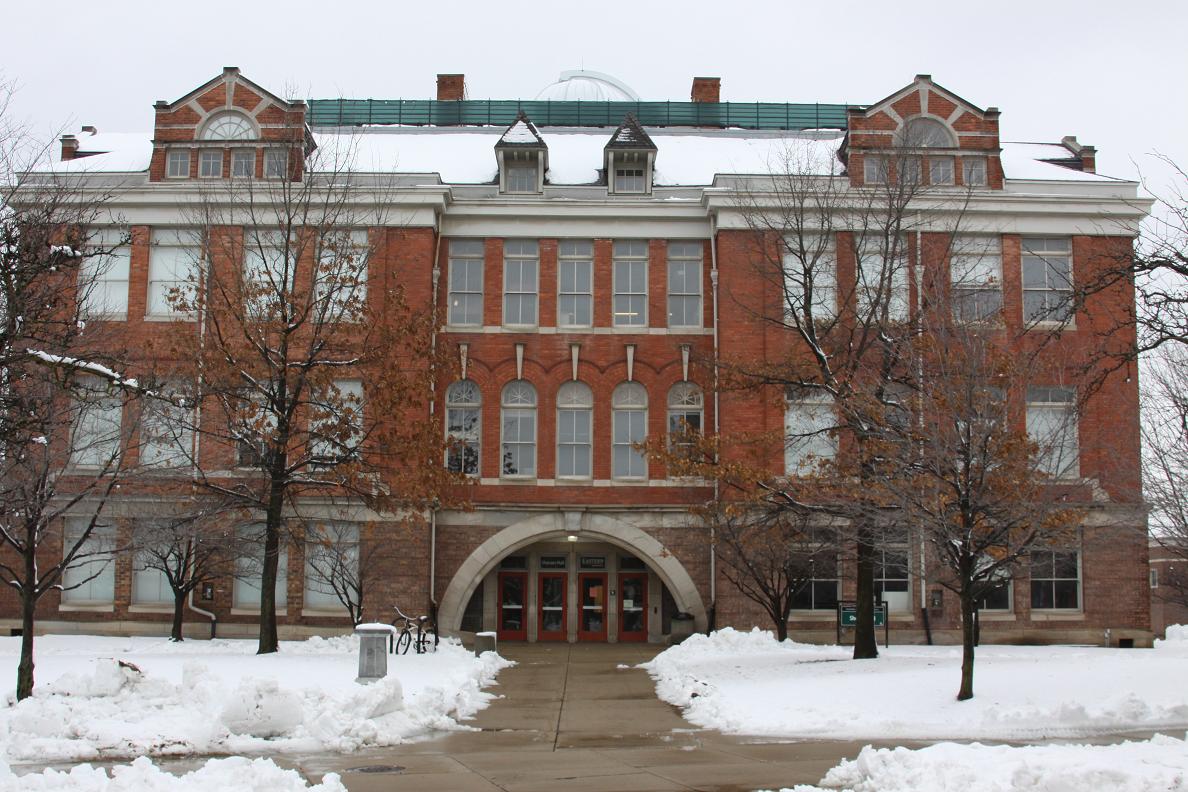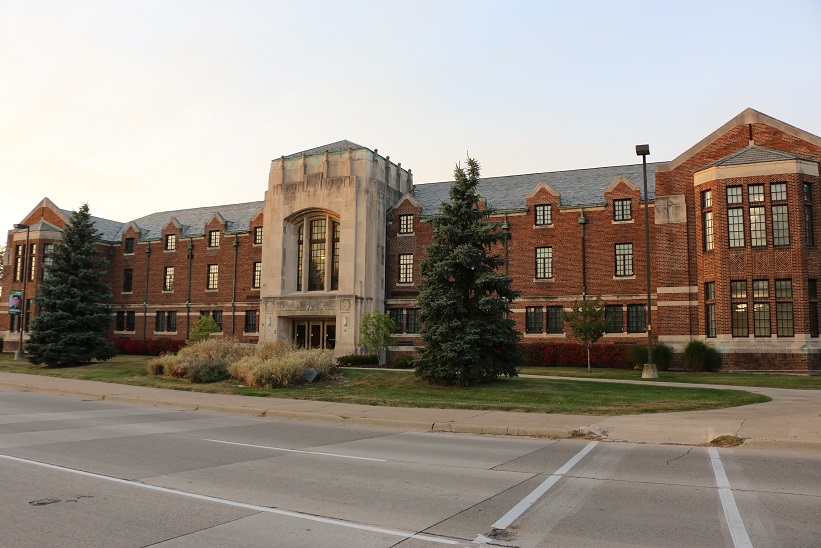 View of EMU's campus, circa 1947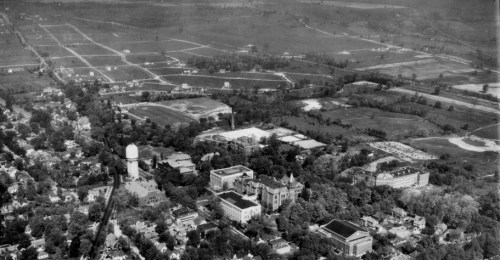 Backstory and Context
Starkweather Hall was dedicated in 1897 and is the oldest surviving building on campus. It was constructed to house the Student Christian Association and later the Young Women's Christian Association. The hall was designed by the Detroit architectural firm of Malcomson and Higginbotham in a stone Romanesque style. It cost almost $11,000 to build, most of that donated by benefactress Mary Ann Starkweather. The lower level floors contained small gathering rooms and a kitchen while the upper floor had an assembly hall which could hold 400 people. Original hardware throughout the building was branded with the initials of the Student Christian Association, and these pieces can still be seen today. In 2007, the hall became the home of the Honors College.
Welch Hall was also dedicated in 1897 (just three days after Starkweather Hall) and was designed in a Georgian Revival style. Named after the university's first principal, Adonijah Welch, the building was used for training classes for teachers. In 1900 and 1909, additional wings were created to match the growing class sizes. The hall suffered many years of poor maintenance and neglect and was nearly demolished in the 1980s. A $2.5 million federal grant in 1985 prevented the demolition and allowed for renovations. Today, Welch Hall is home to EMU administrative offices and a highlight of campus architecture.
Three other buildings are included in EMU's Historic District. Sherzer Hall dates to 1903 and was named after William Sherzer, professor of geology and head of the Natural Sciences Department for 40 years. Pease Auditorium was completed in 1915 for $159,000 by Smith, Hinchman, and Grylls of Detroit. The auditorium has a Georgian-style façade and seats 1,600. It was named after Frederic H. Pease, a professor of music. In 1924, EMU President Charles McKenny suggested that a Student Union Hall be constructed as a social gathering place for students. McKenny Hall, with its Art Deco features, was dedicated in October 1931. 1, 2, 3, 4
Sources
1. "Campus Buildings at a Glance." Eastern Michigan University Library Website. Accessed September 1, 2016. http://www.emich.edu/library/about/archives/campusbuilding.php 2. Putnam, Daniel. "A History Of The Michigan State Normal School(Now Normal College) at Ypsilanti, Michigan, 1849-1899." Eastern Michigan University Archives. Published 1899. Accessed September 1, 2016. http://commons.emich.edu/cgi/viewcontent.cgi?article=1004&context=books 3. Heflin, Cindy. "Eastern Michigan University Wins Historic Preservation Award." MLive.com Published June 24, 2009. Accessed September 1, 2016. http://www.mlive.com/news/ann-arbor/index.ssf/2009/06/eastern_michigan_university_wi.html 4. Siegfried, Matt. "Eastern Michigan University's Lost Landscapes & Old Buildings." Ypsilanti Convention and Visitor Bureau Website. Published February 17, 2015. Accessed September 1, 2016. http://visitypsinow.com/emu-campus-history/
Additional Information