Annie Russell Theatre
Introduction
The Annie Russell Theatre is a historic theater located on the Rollins College campus in Winter Park, Florida. Built in 1932 after just nine months of construction, it was designed by architect Richard Reihnel in the Italian Romanesque Revival style. The theater is named after its principal funder, Annie Russell, who at the time was one of the most famous American stage actors. Russell also established the dramatic arts program at Rollins College some time after her retirement in 1918. Given its architecture and historical ties to Russell, the theater was placed on the National Register of Historic Places in 1998.
Images
The Annie Russell Theatre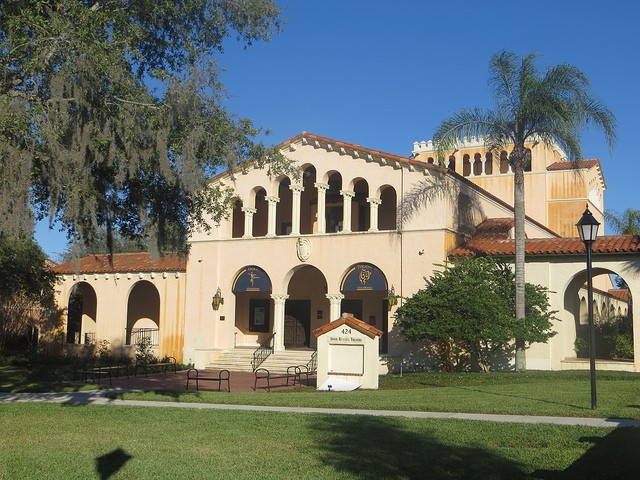 Interior shot of the theater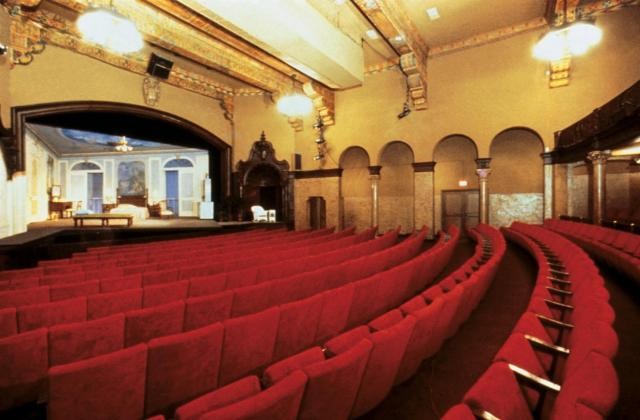 Annie Russell in 1931, at the the ceremony commemorating the laying of the cornerstone for the new theater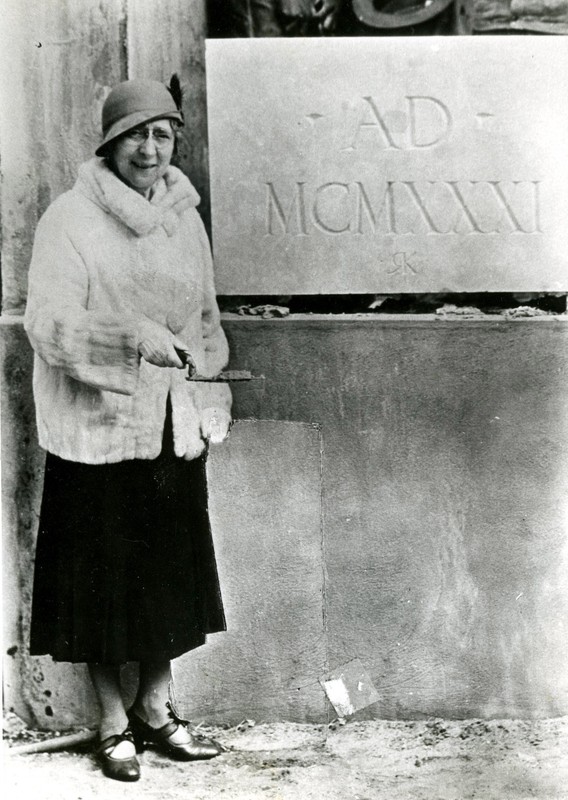 The Annie Russell Theatre from an exterior view.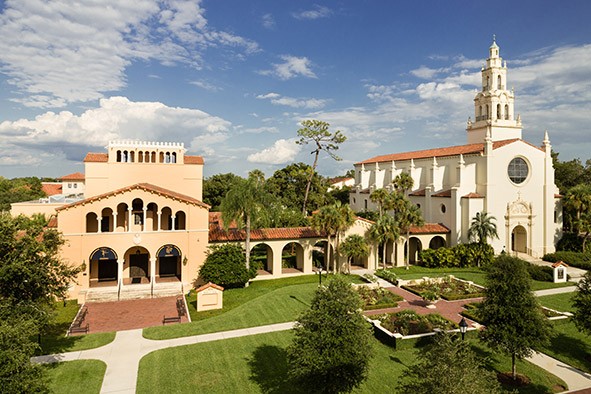 The walls inside the theater.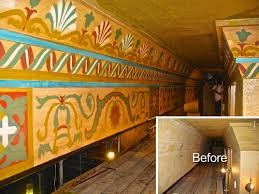 Backstory and Context
Annie Russell was born in Liverpool, England in 1864 but was raised in Canada. Her first professional appearance on stage was in Montreal in 1872 when she was only eight years of age. After that, she made her way to New York and worked for several companies, some of which traveled to South America and Australia. During Russell's career, she starred in popular plays at the time, such as Our Society and Love's Martyr, as well as classic Shakespearean plays, such as A Midsummer Night's Dream and Twelfth Night. She was not just an actress; she also became involved in production, as well as costume and set designs. She was one of the first to use electric lighting on stage. In 1918, she retired from acting in Winter Park, but eventually became involved in developing a dramatic arts program in Rollins College. She came out of retirement and acted in the theater's inaugural season in 1932. Russell served as the theater's director from its opening until her death in 1936. The Annie Russell Theatre is the longest-running theatre in Central Florida. It is rumored that her ghost haunts this theatre wearing a lavender gown.
The theatre program at Rollins College, founded by Russell, reflects Rollins' dedication to the well-roundedness and critical thinking characteristic of the liberal arts education. The program concentrates on comprehensive classroom education as well as ensuring that students are provided with the opportunity for practical theatre experience. The program also revolves around the belief that local theatre should engage with and bring positive influence to the communities of which it is a part.
Sources
Dunyan, Linda & Greyer, Joan. "Annie Russell Theatre," National Register of Historic Places Nomination Form. 7-15-98. http://www.rollins.edu/annie-russell-theatre/history/index.html. Retrieved 6-8-15. "History," http://www.rollins.edu/annie-russell-theatre/history/index.html. Retrieved 6-8-15. http://en.wikipedia.org/wiki/Annie_Russell
Additional Information