Cantor Arts Center at Stanford University
Introduction
Although best-known for its sculpture garden and collection of works by Rodin, the Cantor Arts Center offers a variety of galleries and exhibitions from ancient cultures to the works of 20th century masters. Collection highlights include 2500 works from African artists dating back to ancient Egypt and the sub-Saharan cultures of the 19th and 20th century, two galleries of European and American paintings and sculpture from the 16th to 19th centuries, and nearly four thousand works by ancient and modern Chinese and Japanese artists. There is also a dedicated gallery for works by Native artists of North and South America, including pieces that represent the Anasazi and Hopewell cultures of the American Southwest.
Images
The museum is unique in that it was established by a single family and opened with a collection of world art that matched those of the Met in NYC and other great public museums.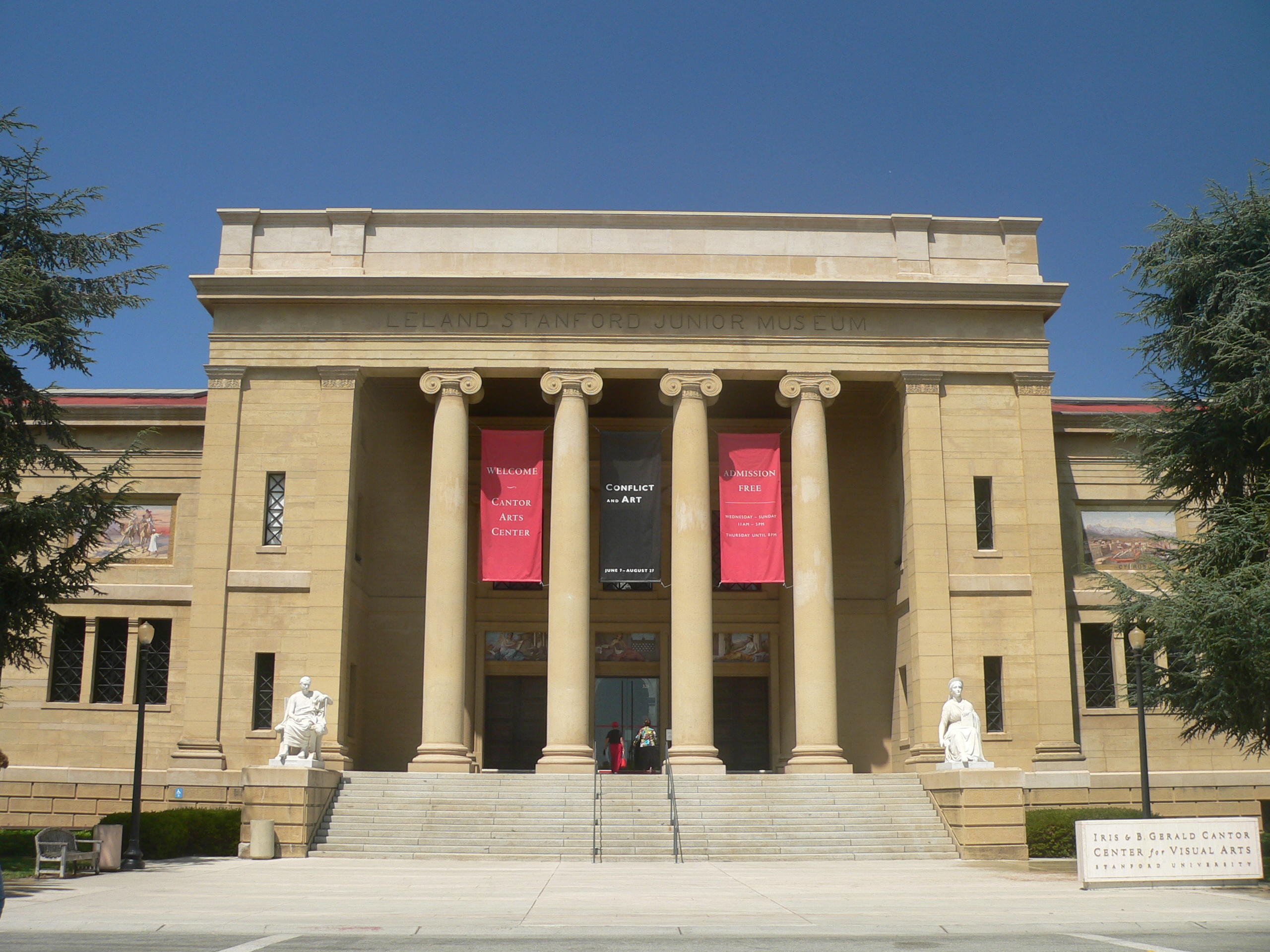 Backstory and Context
The museum was established as the Stanford Art Museum and was part of Stanford University in 1891. The museum opened to the public in 1894, featuring items from around the world that were collected by Leland Stanford Jr., university benefactor and art collector. Tragedy struck the museum in 1906, when the San Francisco earthquake destroyed two-thirds of the museum and many of the items in its collection.The museum faced periods of decline and stagnation, until 1845 when it temporarily closed its doors. An effort to restore the former great museum began in the 1960s and in 1985, funds were donated that permitted the creation of the now-famous Rodin sculpture garden.
Sources
Museum History and Interactive Timeline, Cantor Arts Center (accessed 7/26/16) http://museum.stanford.edu/explore/timeline.html
Additional Information