Stanton College Preparatory School
Introduction
Stanton College Preparatory School, founded on February 8, 1868—three years after the conclusion of the Civil War—was the first school designated for African American students in Jacksonville. A group of African Americans organized themselves and purchased the lot on which the building now stands for eight hundred and fifty dollars. The school was named after General Edwin McMasters Stanton, who served under President Abraham Lincoln as Secretary of War. An advocate for human rights, Stanton fought for free education for Negro boys and girls at a time of great oppression. After two fires, financial issues, and many changes, the school now stands as a college preparatory school in the heart of Jacksonville.
Images
Picture of the School Crest

Picture of Edwin Stanton; the man for whom the school is named.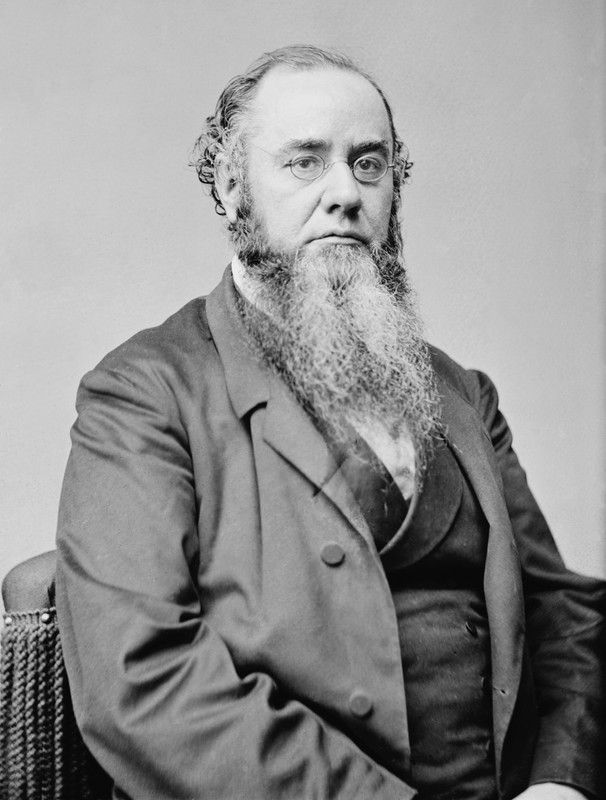 Backstory and Context
Since its inception, Stanton College Preparatory School was a haven for young African American students to learn. Covered by a warranty deed, the property was bought by C.F. Chase, I.L. F. Garvin, and Edwin M. Randall. They were trustees of the Florida Institute and they decided to build a school erected with the same name, though it was simply named Stanton School. However, they hit a serious road bump when it came to a financial backing which required aid from the Freedman's Bureau to finish the construction of the building. The first structure was made of wood which led to the complete burning down of it the first time.

Before the fire, the school was operated through the Freedman's Bureau, which employed Northern white teaches to come down to educate the students. This was needed because of the lack of teachers in the South willing to teach Negro students. After the fire in 1901, a new school was constructed in 1902. On May 23, 1914, a board of trustees was assigned to run the school and its property. One of their immediate tasks was to replace the school because it was poorly constructed and deteriorating. The new school, made of brick and other materials, was far more fire resistant.

In 1953, Stanton Senior School replaced the old name of the school and moved its location to 13th street. From 1969-1971, the new name, New Stanton Senior, began to develop its educational programs more to reflect its standards. Through 1980, it changed again to a magnet school serving gifted students throughout the county. In the 1990s, the school signed a lease with Edward Waters College of the AME church making it a private school providing education to Black students.

Throughout the past few decades, the new Stanton College Preparatory School has advanced its education to young students grades 9-12 for college success. They offer a wide range of options from academics to activities. From its humble beginnings, this school has stood for strong values and principles that its name always stood for.
Sources
"Stanton College Preparatory School." Wikipedia. Accessed August 30, 2016. https://en.wikipedia.org/wiki/Stanton_College_Preparatory_School. "Vision and History." Duval County Schools: Stanton College Preparatory School. Accessed August 30, 2016. http://www.duvalschools.org/Page/10562
Additional Information