Mokupāpapa Discovery Center
Introduction
The Mokupāpapa Discovery Center, which is located in the restored Koehnen Building, explores the marine environment and cultural history of the Northwestern Islands of Hawaii, which are difficult to reach. The museum aims to educate the public about these islands and surrounding waters as well as to promote their conservation. The museum features a large 3,500 gallon tank containing fish from these areas, interactive exhibits, life-size models of animals, and artwork.
Images
View of one of the exhibits in the museum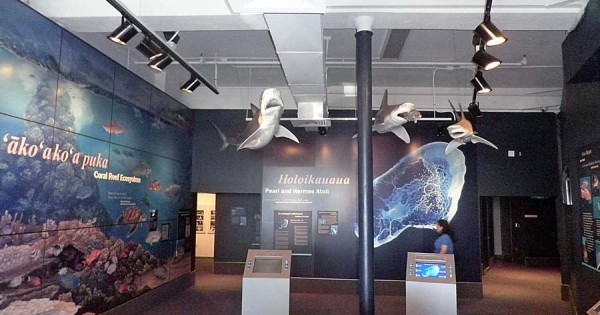 The Mokupāpapa Discovery Center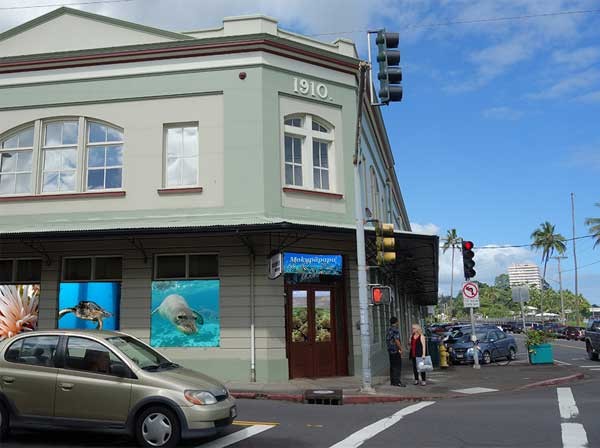 Backstory and Context
The museum was founded in 2003 and was originally located in the historic 1912 S. Hata Building, named after Japanese businessman Hata Sadanosuke who immigrated to Hawaii in 1891. It is not clear when the center moved to the Koehnen building.
Sources
"Mokupāpapa Discovery Center for Hawaiʻi's Remote Coral Reefs." Papahānaumokuākea Marine National Monument. Accessed August 28, 2016. http://www.papahanaumokuakea.gov/education/center.html. "S. Hata Building." Wikipedia. Accessed August 28, 2016. https://en.wikipedia.org/wiki/S._Hata_Building.
Additional Information