Winter Park Historical Association Museum
Introduction
The Winter Park Museum tells the story about the town's history, and was built in 1995. It is run by the Winter Park Historical Association, and is located where a previous railroad freight depot was. This museum has evolved from a small group of people who lived in winter park trying to preserve the town's history, and educate those who lived there into a non profit organization with active members. 
Images
View of the WPHA Museum exterior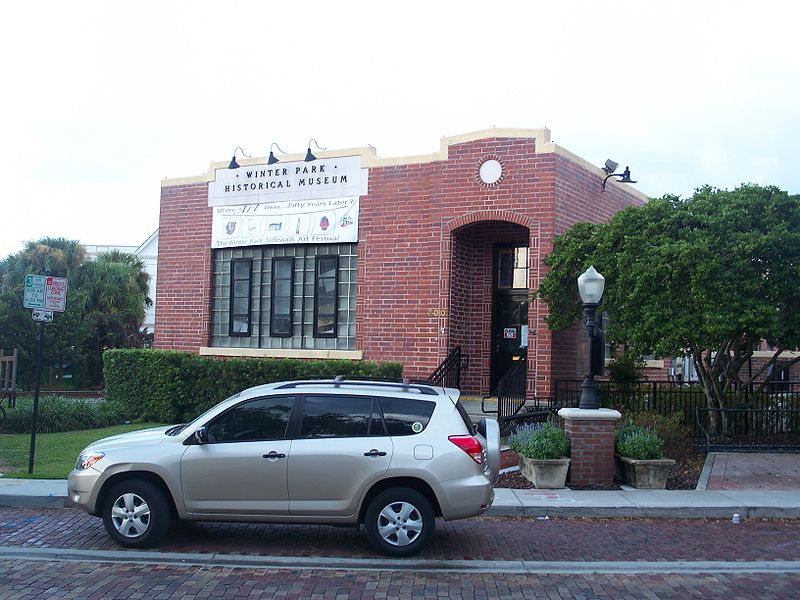 Backstory and Context
The mission of the Winter Park Historical Association accomplished through museum exhibits, and aims to attract and educate their citizens. It started out by locals trying to persevere their towns culture and ended up being a museum with many attractors. They have free lecture series, and use their program to collect, promote, and research the history of Winter Park as well as the area that surrounds it. They also have many public educational programs that operate from the museum. Making the museum free makes people more obligated to be interested in attending, and learning from the museum. Free learning has brought in many townies, and tourist to learn about the cities history.
Sources
Winter Park History Museum - Collect. Preserve. Exhibit., Winter Park History Musuem. Accessed January 17th, 2023. https://wphistory.org/.
Additional Information