Stevie Ray Vaughan Statue
Introduction
Unveiled on Nov. 21, 1993, this statue honoring blues icon Stevie Ray Vaughan has become an iconic symbol of Austin's music scene. It has also become a must-see for visiting musicians and guests to the city during the South by Southwest Festival. It is situated on a hiking and biking trail in Lake Metropolitan Park, in an area called Auditorium Shores where Vaughan performed on a number of occasions.
Images
The Stevie Ray Vaughan statue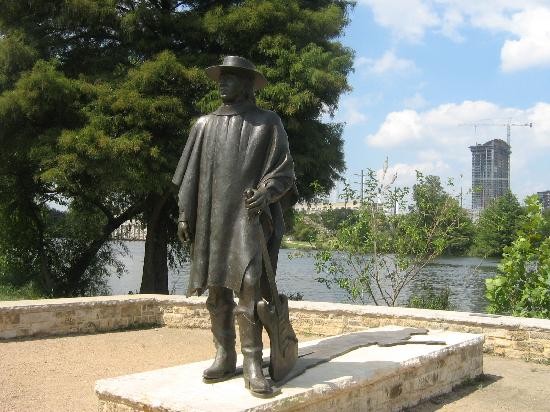 Map showing the location of the statue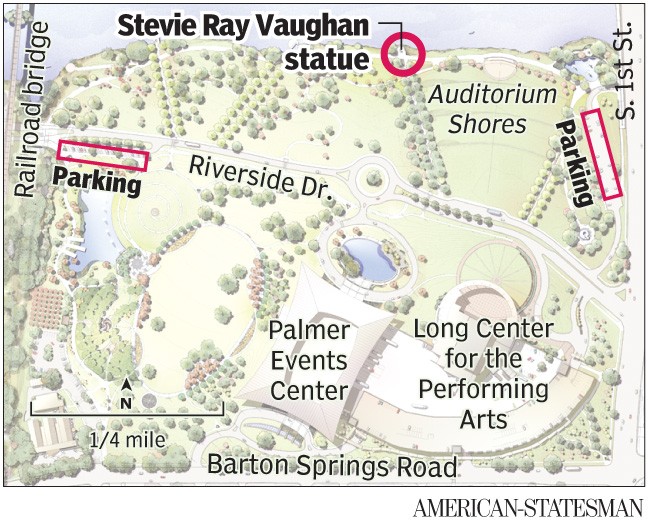 Achieving great success in the 1980s, Stevie Ray Vaughan is credited with starting the revival of blues music. Image obtained from Amazon.com.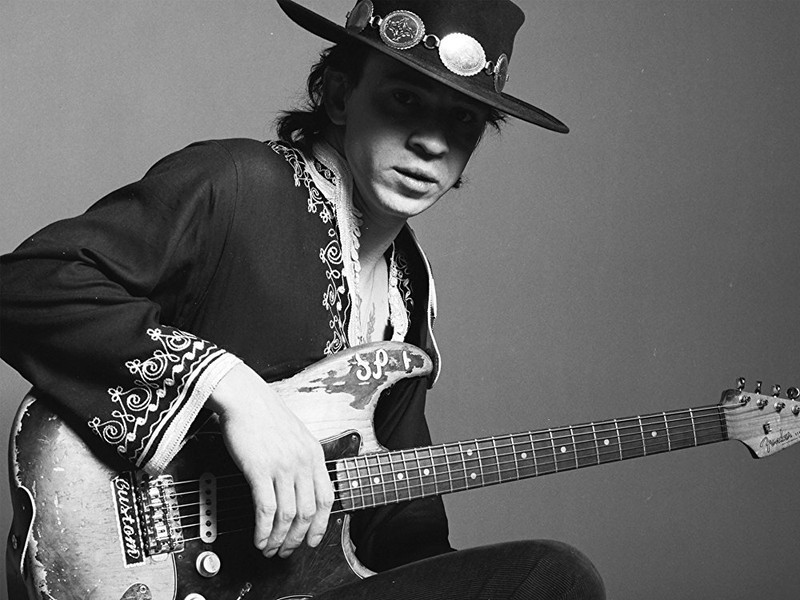 Backstory and Context
Stevie Ray Vaughan was born in 1954 in Dallas, Texas. He first began learning to play guitar at age seven, and dropped out of high school at age seventeen to pursue a career in music. During the 1970s, he moved to Austin and played with several different bands in bars and nightclubs. In 1977, Vaughan partnered with bassist W. C. Clark and vocalist Lou Ann Barton to form the band Triple Threat Revue, later renamed Double Trouble after Barton left in 1979. Their big break came in 1982 when David Bowie asked them to perform in his new album, Let's Dance. Bowie's album was a hit, leading Vaughan to release his debut record, Texas Flood, which received very positive reviews. Vaughan and his band produced several more albums, some of which were certified gold. His works are credited with reviving the genre of blues music in the 1980s. In 1987, Vaughan entered a rehabilitation clinic to combat his growing drug addiction and alcoholism.
Stevie Ray Vaughan was busy during much of 1990, recording an album with his brother and going on a new nationwide tour. On August 26, 1990, Vaughan performed a concert in East Troy, Wisconsin along with Eric Clapton. Immediately afterwards, he boarded a helicopter to Chicago. It was a foggy night and visibility was low; soon after takeoff, the helicopter crashed into a nearby ski hill, killing Vaughan and everyone else on board. He was just thirty-five years old. In the months and years afterwards, several posthumous albums of Vaughan's recordings have been released and achieved great success.
Stevie Ray Vaughan had been very popular in Austin, where his music career first began. Soon after his death, people in Austin began calling for a memorial in his honor. A petition was started to rename Auditorium Shores the "Stevie Ray Vaughan Park," but his family declined to allow it, believing it was too soon after Vaughan's death. In 1993, the Austin Music Commission contributed $100,000 to erect a statue of Vaughan at Auditorium Shores. The venue had been the site of Vaughan's final concert in Austin, on May 4, 1990. Designed by sculptor Ralph Helmick, the eight-foot bronze statue was unveiled on November 21, 1993. It stands at a hiking and biking trail about one hundred yards from the Auditorium Shore stage location.
Sources
Corcoran, Michael. "Gone 20 years, Stevie Ray Vaughan stands forever tall in Austin." Austin360. August 27, 2010. Accessed July 16, 2017. http://www.austin360.com/entertainment/music/gone-years-stevie-ray-vaughan-stands-forever-tall-austin/704dyEXKL2XYQRA3fzykdN/
Erlewine, Stephen Thomas. "Stevie Ray Vaughan." Allmusic.com. Accessed July 16, 2017. http://www.allmusic.com/artist/stevie-ray-vaughan-mn0000625739/biography.
Hopkins, Chris. "Biography." Srvofficial.com. Accessed July 16, 2017. www.svrofficial.com/biography/.
Photo 3: https://images-na.ssl-images-amazon.com/images/I/C1rKoPCoK7S._SL1000_.png
Additional Information