Austin History Center
Introduction
The Austin History Center, one of the foremost local history collections in Texas, was founded in 1955 as the Austin/Travis County Collection of the Austin Public Library. It houses thousands of documents, photographs, maps, artifacts, and personal histories of the city and region. It contains the Austin Public Library's local history collection as well as the city's historical archives. The building originally opened as the Austin Public Library in 1933 and served as the main library until 1979. The Italian Renaissance structure is considered to be the most prominent public work of Austin native Hugo Kuehne, founding dean of the University Of Texas School Of Architecture.
Images
Austin History Center - The structure was added to the National Register of Historic Places on May 6, 1993.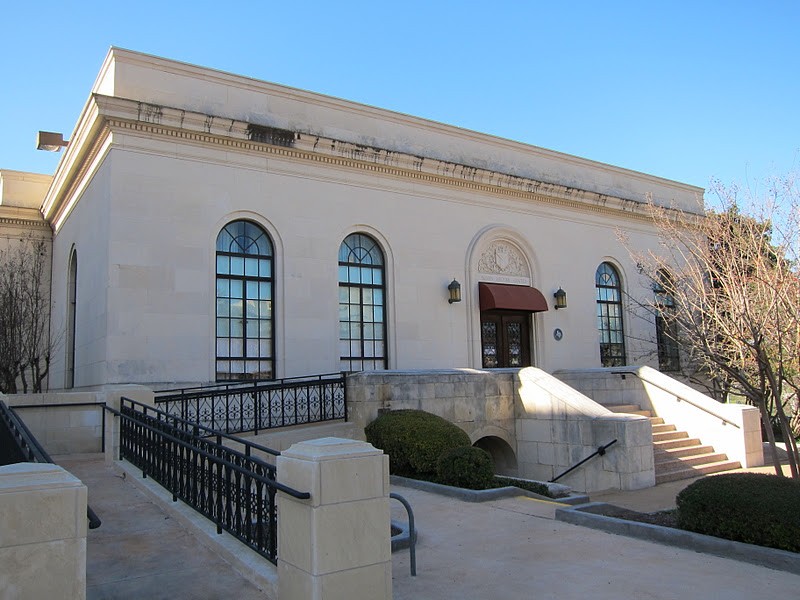 The Austin History Center. Image by Larry D. Moore. Licensed under CC BY-SA 3.0 via Wikimedia Commons.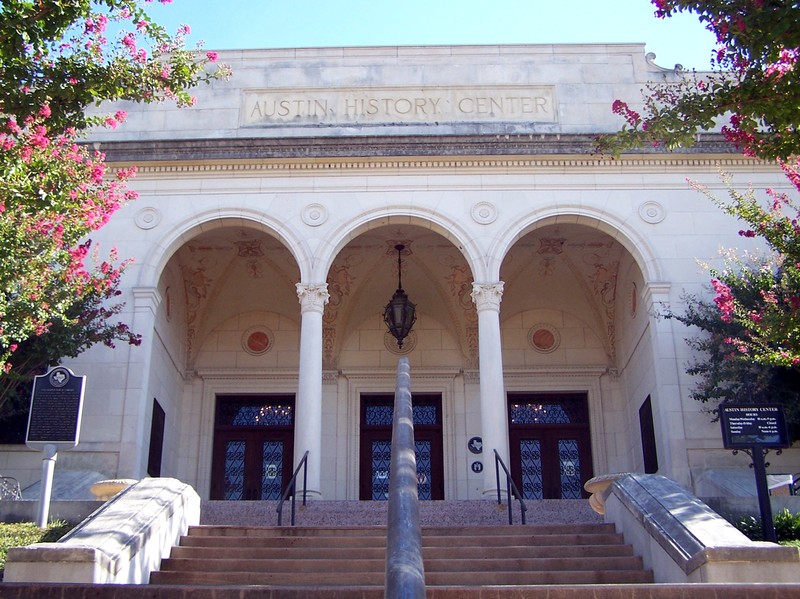 Austin History Center street view.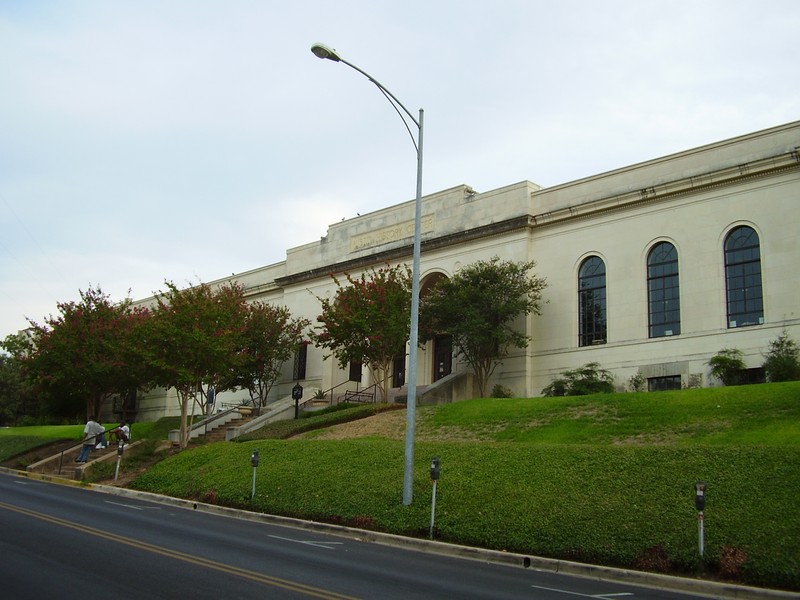 Backstory and Context
The Austin Public Library has its origins in 1913, when Mayor A. P. Wooldridge petitioned the Texas state legislature to re-designate a vacant lot to be used for a public library. Permission was granted, but the lot remained empty for another decade. In 1925, the Austin Chapter of the American Association of University Women, under the leadership of Grace Delano Clark, began a campaign to create a public library in the city of Austin, Texas. A temporary building was constructed by 1926, and in 1928 voters approved a $150,000 bond to build a permanent structure. In the 1932 architect Hugo Franz Kuehne, one of Austin's most noteworthy architects, was commissioned to design the library. After one year of construction, the first permanent library in the city's history opened on March 10, 1933.
The Italian Renaissance style building was created almost entirely by local contributors. The library's architect, Hugo Kuehne, was an Austin native and first dean of the University Of Texas School Of Architecture. The ornamental wrought iron on the balconies, windows, and doors were made by Fortunat Weigl. Interior woodwork was made by master woodcarver Peter Mansbendel, an immigrant from Switzerland. The tracery frescoes on the ceilings were painted by Jessen and Peter Alidi.
The building served as the main library until 1979, when library functions moved to the John Henry Faulk Library, a newer and far larger facility next door. In 1981, restoration architectural firm Bell, Klein and Hoffman formulated plans to convert the old library into research and archives facilities for the Austin History Center. In 1983, the building was restored, refurbished, and reopened as the Austin History Center. With its prominent location, fine architectural detailing, and continued strong role in the cultural life of the community, the Austin Public Library building survives as a significant local landmark until today.
Sources
"Details for Austin Public Library National Register Listing." Texas Historical Commission. Accessed March 17, 2015. http://atlas.thc.state.tx.us/viewform.asp?atlas_num=2093000389&site_name=Austin+Public+Library&class....


Additional Information