University of Michigan - Museum of Natural History
Introduction
The University of Michigan Museum of Natural History (UMMNH) has exhibits covering paleontology, anthropology, geology, and Michigan biology, as well as rotating temporary exhibits on various topics. It has the largest display of dinosaurs in the state of Michigan. The museum has been housed in the Ruthven Museums Building since 1928, but its collections date as far back as 1837. A new $261 million university museums facility is currently being constructed.
Images
Mastodons in the Hall of Evolution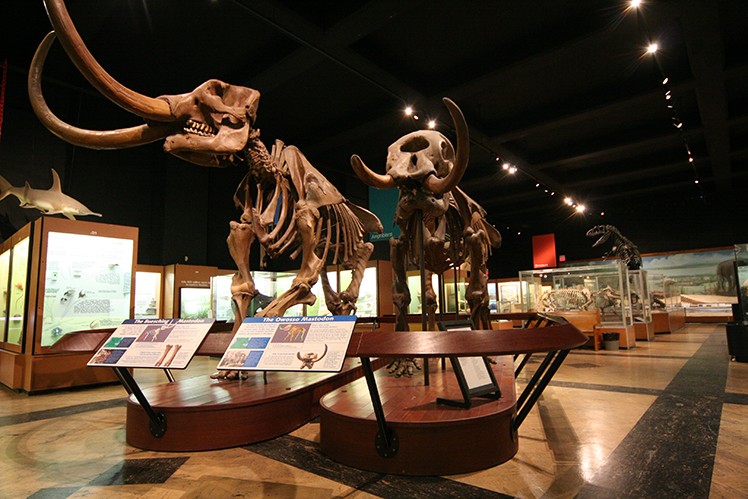 The Alexander Grant Ruthven Museums Building shortly after completion in 1928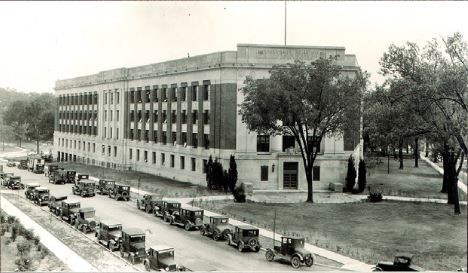 The Ruthven Museum Building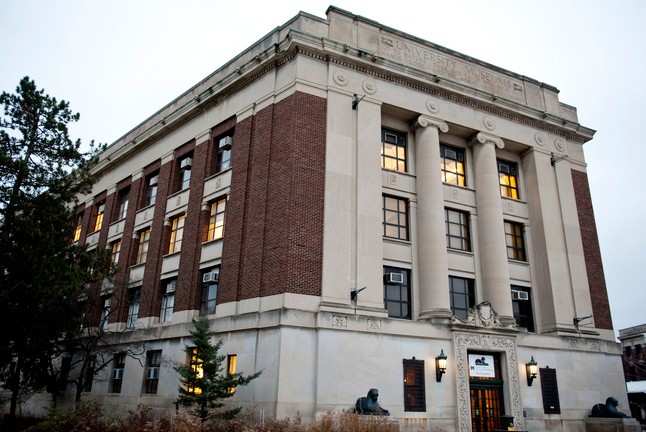 The museum's rotunda and lobby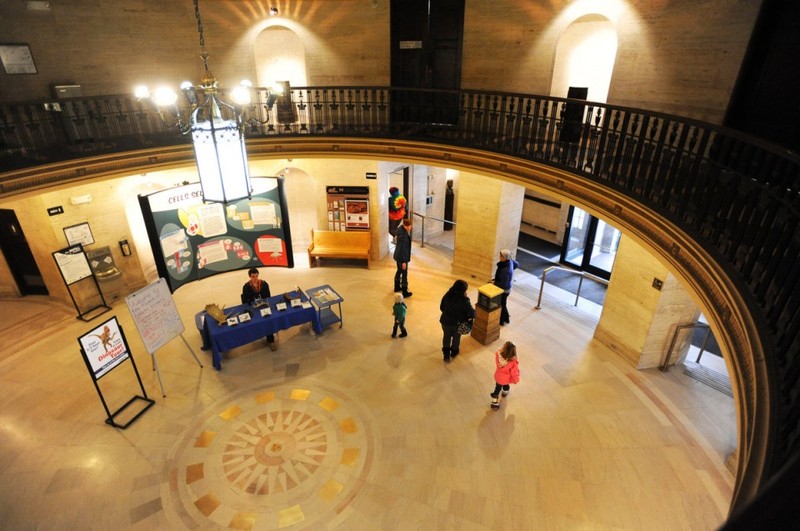 Kids have loved visiting the dinosaur displays since the museum opened.
A school group attends one of the museum's workshop programs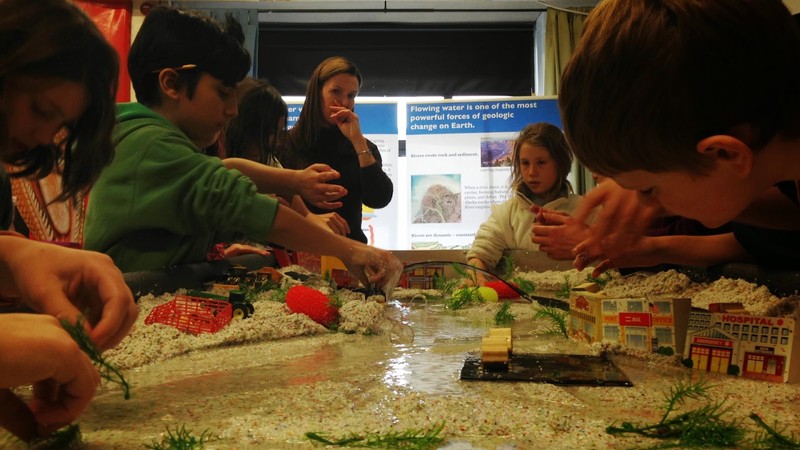 The new facility that will house the UMMNH will be seven floors tall and 300,000 square feet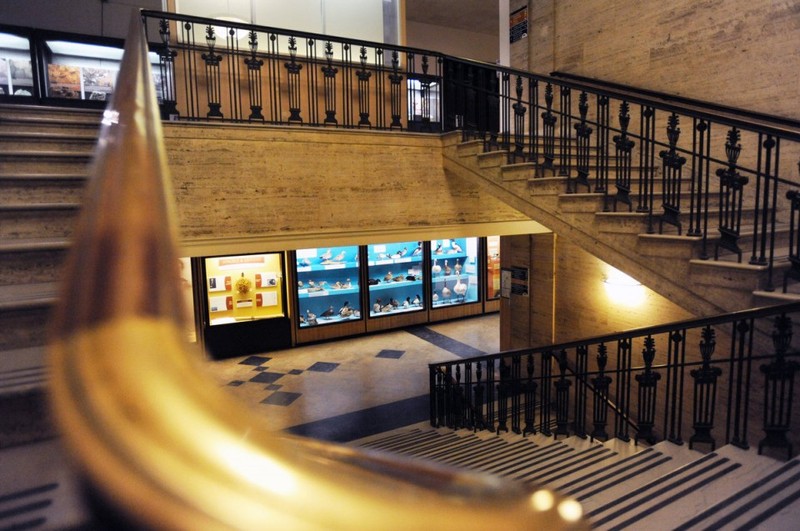 Backstory and Context
The museum's oldest collections date to 1837, with a significant addition of over 60,000 specimens added in the 1870s by Joseph Beal Steere.1 Steere was a zoology professor at the university who traveled the world adding to his vast zoology, botony, and anthropology collections.2 Another important figure in the museum's history is Alexander Grant Ruthven, another zoology professor who would become the museum's curator and later its director. Ruthven was instrumental in raising funds to expand the museum's relevant collections and to construct a larger museum building. Ruthven personally went on expeditions to fill in gaps in the museum's collections. On June 14, 1928, the Alexander Grant Ruthven Museums Building, designed by famous architect Albert Kahn, opened on campus to house UMMNH along with several other university museums.3

The museum was formally established as the Exhibit Museum of Natural History in 1956, and the current name was adopted in 2011. As its mission, UMMNH "promotes understanding and appreciation of the natural world and our place in it. We create exhibits and programs that inspire diverse audiences to engage in exploration of scientific research and discovery. Our vision is to be the hub for science outreach at the University of Michigan and a dynamic community forum, facilitating active participation and promoting the public understanding of science."1

The museum features almost 20,000 square feet of exhibit space, covering paleontology, anthropology, geology, and Michigan wildlife, as well as rotating temporary exhibits on various topics. UMMNH has the largest display of dinosaurs in the state of Michigan.1 The Hall of Evolution is one of its most popular exhibits, which includes fossils of mastodons, Allosaurus, Deinonychus, and whales. In addition, the museum has a planetarium and hosts various programs like summer camps, lectures, hands-on demonstrations, and dinosaur- and space-themed birthday parties. Special events include Discovery Days, Behind the Scenes Day, and the annual Family Halloween Party.1

Every year, over 150,000 people visit UMMNH, including about 18,000 children on school field trips. The operating budget is over $900,000, with 14 staff members and 50-60 paid student docents.1 In 2014, it was announced that the museum would be moving from the Ruthven building into a new $261 million facility within the next five years. The new 300,000-square-foot facility will house three other UM museums and several related departments.4


Sources
1. "About Us." University of Michigan Museum of Natural History Official Website. Accessed August 18, 2016. https://lsa.umich.edu/ummnh/about.html 2. Burke A. Hinsdale and Isaac Newton Demmon. "History of the University of Michigan." Ann Arbor: University of Michigan Press, 1906. 3. Claydon, Patricia. "The Unplanned Presidency." University of Michigan LSA Magazine, Fall 2010, pg 25. Accessed August 18, 2016. https://lsa.umich.edu/content/dam/lsa-site-assets/documents/lsa-magazine/10fall-fullmag.pdf 4. Slagter, Martin. "$U-M's $261 million Biological Sciences Building to put 'science on display.'" MLive.com. Published August 10, 2016. Accessed August 18, 2016. http://www.mlive.com/news/ann-arbor/index.ssf/2016/08/progress_continues_on_261m_bio.html
Additional Information