Herndon Building
Introduction
The Herndon Building was once one of the most impressive structures in the Sweet Auburn District of Atlanta, Georgia. It was built by Alonzo Herndon, former slave and founder of the Atlanta Life Insurance Company, in 1924 and housed many offices including that of the NAACP. It had 6 store fronts, 60 offices, a hotel, and its own gas station. It was torn down in 2008 after being severely damaged by a tornado.
Images
The Herndon building in the 1940s.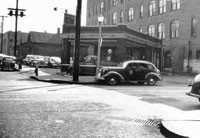 A sketch of plans for the Herndon building.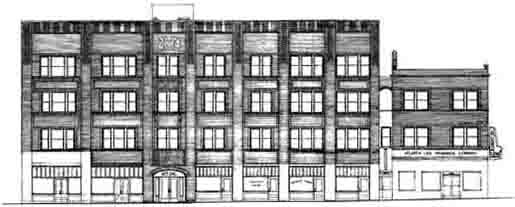 The Herndon building in 1980.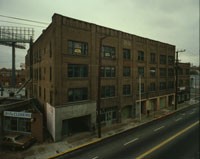 The Herndon building in 2002.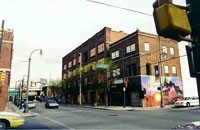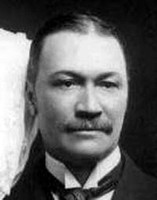 Backstory and Context
Alonzo Hernodon was Atlanta's first Black millionaire. He began life as a slave in a sharecropping family. After the Civil War, he studied barbering. He then used this knowledge to run several barbershops in downtown Atlanta. A successful and shrewd businessman, he invested his earnings in real estate and owned more property than any other African American in Atlanta by 1900. He then founded the Atlanta Life Insurance Company and became Atlanta's first Black millionaire. Herndon had a wife, Adrienne, a son, Norris, and after Adrienne's death a second wife, Jessie Gillespie. He died in 1927, just three years after the Herndon building was built, leaving his son as president of the Atlanta Life Insurance Company.
This building was constructed in 1924 and was intended to compete with the architecture across the street, the Odd Fellows Office Complex built in 1912. It's offices were home to many important Black businesses, organizations, and professionals, including the National Association for the Advancement of Colored People, the Atlanta Urban League, and many African American doctors working in Atlanta. The gas station added on to the building was particularly ahead of its time, and later served as a police station.


The Atlanta Urban League located in the building from the 1920s to 1965 was a group focusing on social work founded by
Lugenia Burns Hope. The Atlanta school of Social Work was also located in this building but moved to the Atlanta University Center Complex in 1930.

The Herndon building deteriorated since its heyday. In 2002 it was boarded up and severely in need of repairs. In 2008 it was hit by a massive tornado and was subsequently torn down.

The Clio entry for the Herndon Home Museum in Atlanta can be found here:
http://theclio.com/web/entry?id=1739
Sources
"Herndon Office Building." Sweet Auburn Avenue. Accessed August 18, 2016. http://sweetauburn.us/herndon.htm.

"Herndon Home." National Park Service. Accessed August 18, 2016. http://www.nps.gov/nr/travel/atlanta/her.htm.

"Herndon Home." NPS Gallery. Accessed August 18, 2016. http://pdfhost.focus.nps.gov/docs/NHLS/Photos/00000261.pdf
Additional Information