Rockwall County Historical Foundation Museum
Introduction
This local history museum is located in the Manson-LaMoreaux-Hartman House, the first residential structure built in the county. The building dates back to 1850, while artifacts in the museum date back to the 1840s. The museum collection demonstrates the founding and growth of the community. Other items in the house include mounted birds created by Myrta Castle Manson, the wife of Dr. Manson (one of the owners) and many antique books. After viewing the exhibits inside, visitors can tour the grounds which feature antique windmills, water-pumps, a carriage house, and a preserved cabin that belonged to tenant farmers. The Rockwall County Historical Society, which was founded in in 1978, gained ownership of the house in 1983 through an anonymous donation.
Images
The Rockwall County Historical Foundation was established in 1978 and operates a small local history museum in this restored historical home that was built in 1850.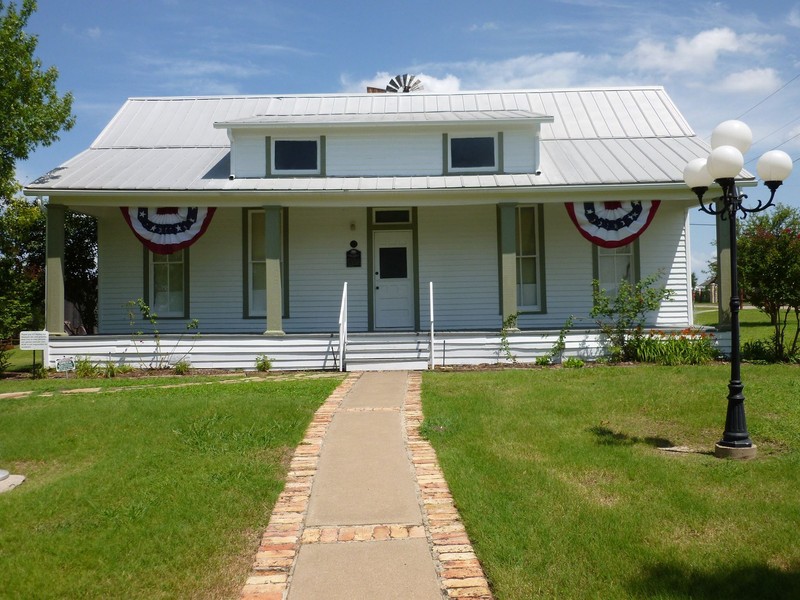 Backstory and Context
The Rockwall County Historical Foundation first began in 1978. The first meeting was held in the Chamber of Commerce building and boasted 21 people in attendance, all with a mutual goal to preserve the heritage of Rockwall County.

Sixty-two charter members consulted experts and guest speakers, determining the best way to organize and develop projects to preserve the county's history. Contemporary members still prioritize the preservation of the county's heritage as their primary goal.

The Rockwall County Historical Foundation Museum is one of the foundation's primary ongoing projects to support their mission.

The first two rooms and the hallway of the museum were built by one of the town's founders, W. B. Bowles, in 1850. Additional room was added by each subsequent owner, making a tour through the museum similar to walking through history with the owners.

The museum contains many artifacts significant to the county, including a first edition of the Scofield Reference Bible, signed by Dr. Scofield who served in the Confederate Army. Other artifacts include memorabilia of people who lived in Rockwall County over the years, such a quilt made by the women in Royse City that contains the names of the men in Rockwall County who served in World War I.
Sources
"The Museum Building - Manson-La Moreaux-Hartman House. http://www.rockwallcountyhistoricalfoundation.com/museum.htm.
Additional Information