Avalon Theatre
Introduction
Constructed in 1923 by publisher and local businessman Walter Walker, the Avalon was and remains western Colorado's largest and grandest theater. This three-story venue combines Beaux-Arts and Renaissance architecture, just as the interior has combined the functions of a performance venue, movie house, and civic center over the past century. The glass windows of the building's front facade were covered in brick during a 1947 remodel, but thanks to historic preservation grants and the support of local citizens, those bricks have been removed and the brick and glass facade of the building now appears much as its original designers intended. In recent years, funds have been raised to fully preserve the historic theater and expand the structure to include a modern addition that doubles as a place to hold meetings and other events complete with a roof-top terrace.
Images
The Avalon has been Grand Junction's premiere venue for cultural events for nearly a century.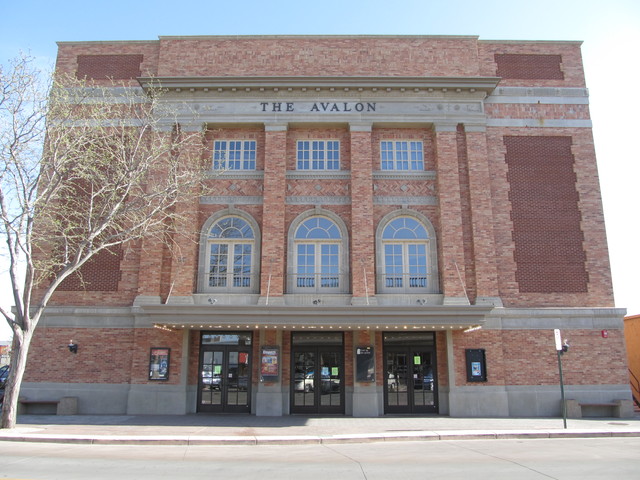 Thanks to grants, donations, and the support of government agencies, this modern addition is now part of the theater complex.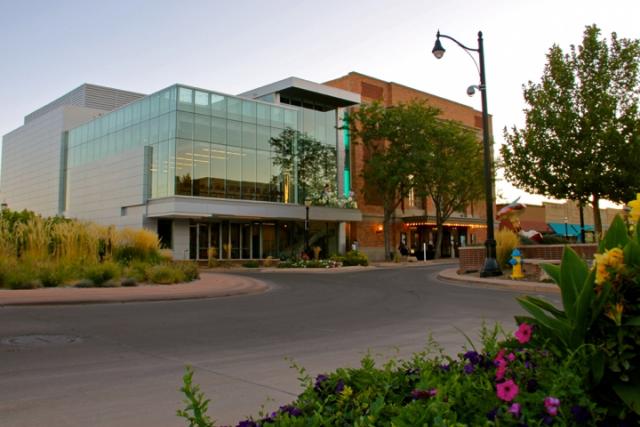 Sources
Caitlin Rowe, "Grand Junction's Avalon Theatre opens Sept. 17," Post Independent September 17, 2014.
Additional Information