Olympia Building
Introduction
Built by famous Atlanta architects Ivey and Crook in the midst of the Great Depression, this pie-shaped building is best known for its iconic Coca-Cola sign. The building was donated to the city of Atlanta to help support their effort in bringing the Olympics to Atlanta in 1996. It went under restoration after many years listed as an endangered historic landmark and reopened in 2016. The building now stands where Atlanta's first post office and general store once stood.
Images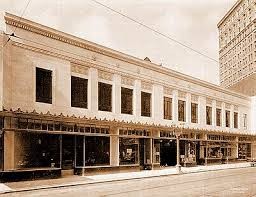 The building is known for the Coca-Cola sign on the roof.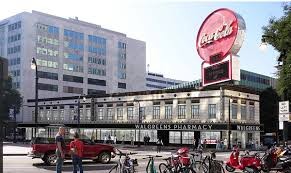 View of the Olympia Building with Wormser-Hats on the first floor, 1965 LBSCB07-046d, Lane Brothers Commercial Photographers Photographic Collection, 1920-1976. Georgia State University Library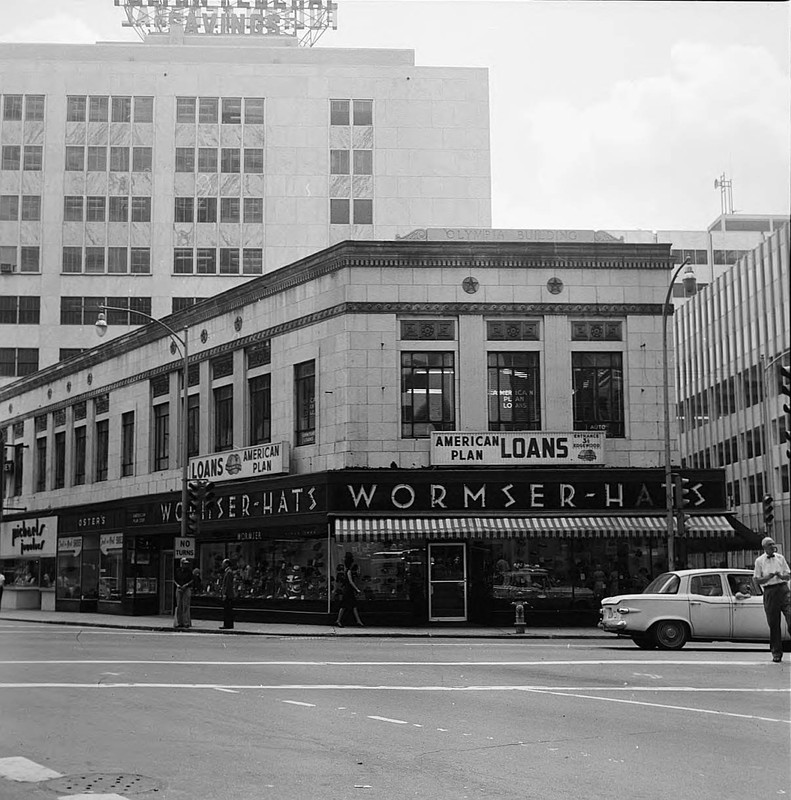 Backstory and Context
An iconic landmark located in the heart of downtown at Five-Points, the famed intersection of Edgewood Avenue, Decatur, and Peachtree Streets. The site of the Olympia building dates back to the founding of Atlanta. It was the location of the city's first post office and general store built and operated by Atlanta pioneer and first postmaster George Washington Collier in the mid-1840s. Collier built several buildings on the site. During the 1920s, the Collier Building was a popular shopping destination in Five-Points. However, the rise of the automobile witnessed a decline of the pedestrian-oriented downtown.

During the depression era, Frank Hawkins, founder of the Third National Bank, invested in the old Collier Building. The new building was named Olympia after Hawkins investments in Olympia Beach, Florida. The architectural firm of Ivey and Crook, two graduates of Georgia Tech, designed the two-story Art Deco structure in the modern style. The building reflects a transition from the revival style to the international style with a facade of minimal detailing. The Olympia building was completed in 1936.
The Woodruff Foundation gifted the Olympia Building to the State for the Centennial Olympic in 1996. Recently, it began a major restoration to preserve the historic 1936 facade in 2015. The Olympia Building will reopen as a vintage Walgreens in 2016.
Sources
"Olympia Building." City of Atlanta. Accessed August 17, 2016. http://www.atlantaga.gov/index.aspx?page=438.

Green, Josh. "Complex Restoration is Preserving This Downtown Landmark." Curbed Atlanta. Last modified October 19, 2015. Accessed August 17, 2016. http://atlanta.curbed.com/2015/10/19/9909990/complex-restoration-preserving-downtown-landmark.

Kahn, Michael. "Olympia Building at Five Points is Finally Coming Together." Curbed Atlanta. Last modified May 19, 2016. Accessed August 17, 2016. http://atlanta.curbed.com/2016/5/19/11688438/olympia-building-five-points-walgreens-renovation-photo....
Additional Information