Tempe History Museum
Introduction
The Tempe History Museum has re-opened after an extensive renovation that includes a completely new exhibit installation and the addition of a large community room for programs and events. A selection of the museum's artifacts are on display in our permanent exhibit, Tempe: Diverse, Distinct, Dynamic, housed in our Main Gallery, and in featured exhibits such as Legend City.
Images
Main Gallery. (Photographer is not credited on website)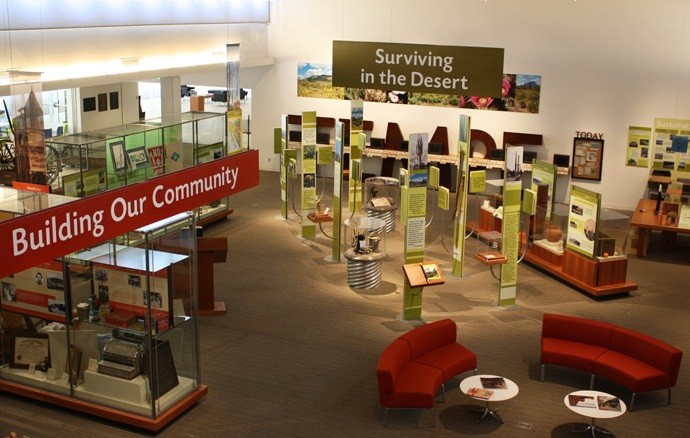 Community Room. (Photo by Bill Timmerman)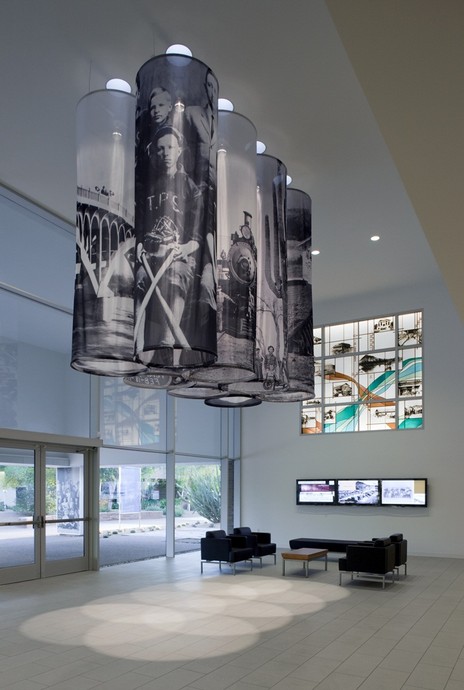 Museum entrance at night. (Photo by Bill Timmerman)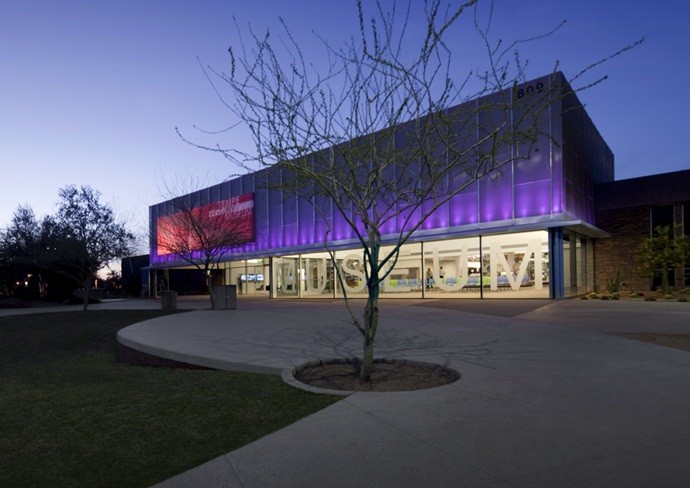 Gift Shop. (Photographer is not credited on website)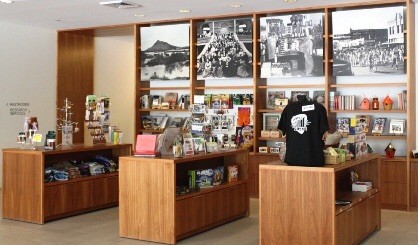 Backstory and Context
The museum collection consists of artifacts, archives, and photographs related to Tempe's history. It is the responsibility of the museum to collect and preserve these items for current and future generations. The collection items are used in research and in exhibits to share the unique stories of our city and its people.
The museum's Main Gallery--the heart of the museum--explores the history of Tempe through the following themes: Surviving in the Desert, Building Our Community, College Town (Tempe is home to Arizona State University), and Living Together.

Sources
1."Tempe History Museum," accessed August 13, 2016. http://www.tempe.gov/city-hall/community-services/tempe-history-museum
Additional Information