1882 Benjamin P Cheney Academy
Introduction
Here stood the ghost of the beginning of our education legacy. Northern Pacific Railway director and our town's namesake, Benjamin P Cheney provided money and land for the building of a school at Cheney, the new Spokane County seat. The Benjamin P. Cheney Academy opened in 1882.
Images
Drawing of the Benjamin P. Cheney Academy 1883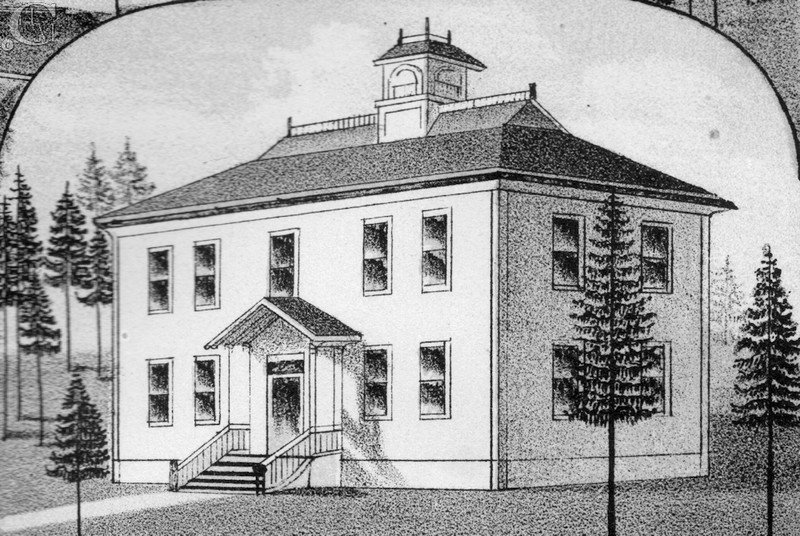 Benjamin P Cheney, our town's namesake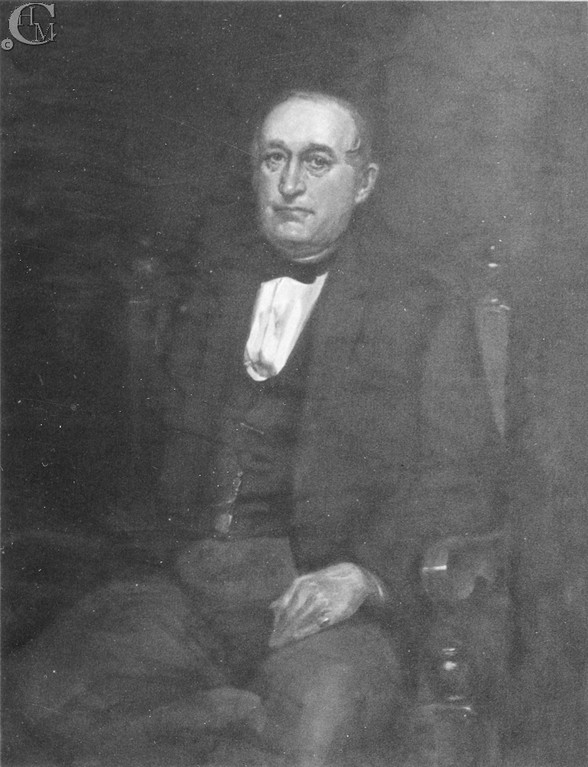 Photograph of the academy/normal school.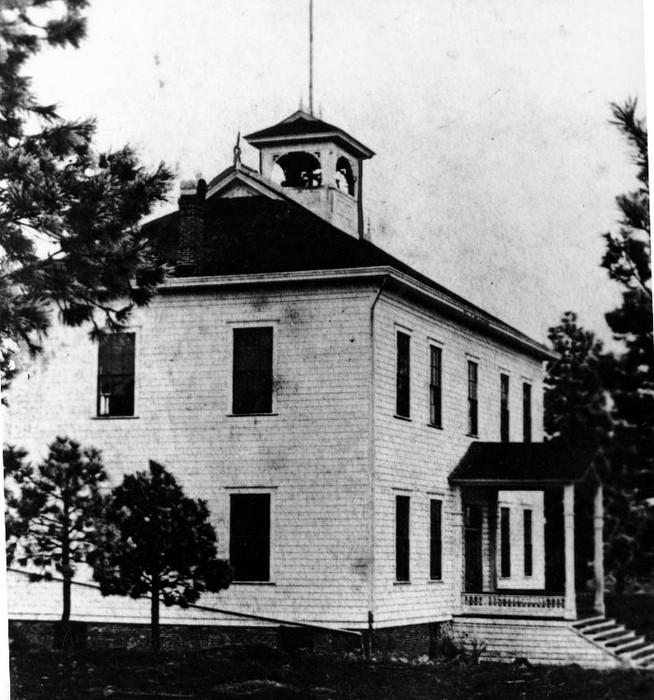 Backstory and Context
As our town burst into being in 1880 ahead of the construction of the cross-continental Northern Pacific Railway line, the residents recognized the need for a proper school. A committee of men gathered at the Northwest Tribune newspaper office, electing Daniel F. Percival as chairman and newspaper editor, Lucien Kellogg as secretary. Alex Abernathy, of the Northern Pacific Railroad land department, knew NPRR director, Benjamin P. Cheney, and suggested that they write to Mr. Cheney for aid in building a school. General John Sprague, the railroad superintendent, offered his opinion that "Mr. Cheney might be agreeable to providing funds to build a school as a monument to his memory." Through the committee's correspondence, Mr. Cheney agreed to not only provide $10,000 to build a school, he persuaded the railroad to donate 8 acres of land, and sent two teachers, as well as crates of books.

With money in hand, workers erected a two-story wooden building that was 36 by 66 feet. Each floor was divided into two classrooms with a hallway running the length of the building between them. The Benjamin P. Cheney Academy opened April 3, 1882.

The BP Academy served as our public school until 1887, when the Cheney School District established its own school. The academy continued as a subscription school until 1890.

It was in danger of closing due to lack of students when politics stepped in to change its fate and the character of Cheney. As a requirement of statehood, Washington needed to establish a school for the training of teachers. Cheney offered the academy and land to the state. Our local representatives used persuasion and political maneuvering to make the school at Cheney Washington State's first Normal School on March 22, 1891.

What is a normal school? The term comes from the French who created schools to formally train teachers to a standard or "norm." The State Normal School at Cheney set up a curriculum to train teachers for schools across the state.
Disaster struck during the summer. In the early morning of August 27, 1891, the building was destroyed by fire as new classrooms and a gymnasium were being constructed. Undeterred, classes were conducted in other buildings in town, and the first class of three teachers graduated from the Cheney Normal School on June 17, 1892.
Sources
J. Orin Oliphant; History of the State Norma School; 1924.

The Norwest Tribune

The Cheney Sentinel

The Southwest Spokane County Historical Society photograph collection

Additional Information