Samuel Bell Maxey House
Introduction
This High Victorian Italianate-style home was built in Paris, Texas, in 1868 by the West Point graduate, U.S.-Mexican War veteran, Confederate general, and two-term Texas state senator Samuel Bell Maxey. Descendants of Maxey remained in the house until 1967, when the family donated it to the city of Paris, ensuring its preservation. It was listed on the National Register of Historic Places in 1971, opened to the public for tours in 1980, and is now owned and maintained by the Texas Historical Commission. The site explores the real stories of a prominent Texas family and how they cherished and modified their Victorian residence and grounds to reflect changing styles and trends in architecture, interior design and technology. Visitors experience the family's daily life through original furnishings, clothing, and photographs.
Images
"Paris July 2015 56 (Sam Bell Maxey House)" by Michael Barera. Licensed under CC BY-SA 4.0 via Wikimedia Commons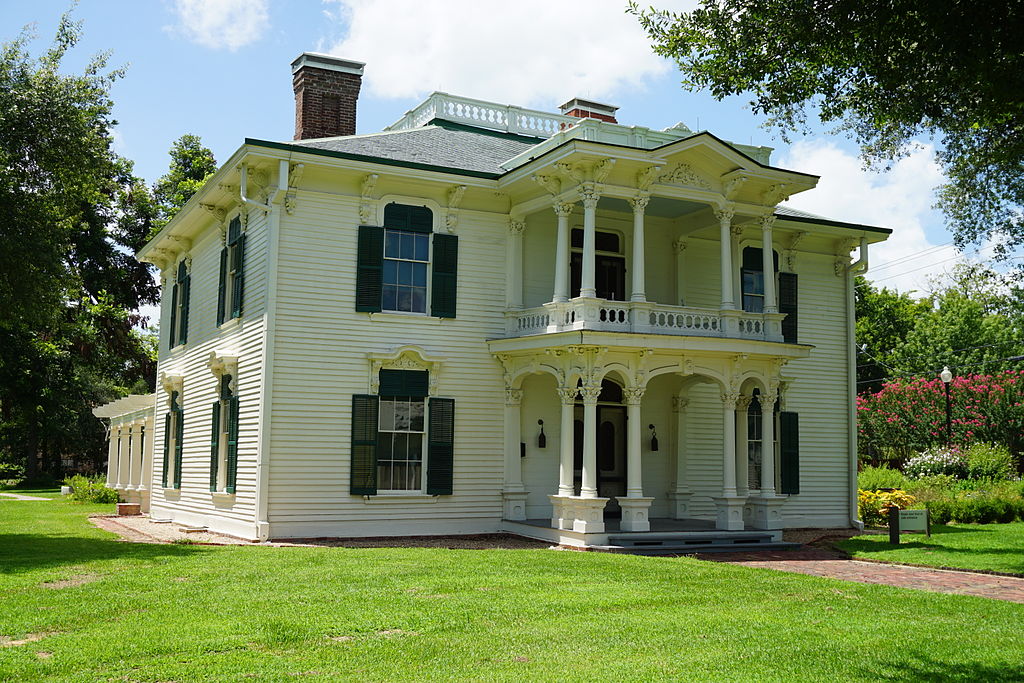 2nd Lieutenant Samuel Bell Maxey, freshly graduated from West Point, sat for this daguerreotype in New Orleans in 1846 en route to the Mexican War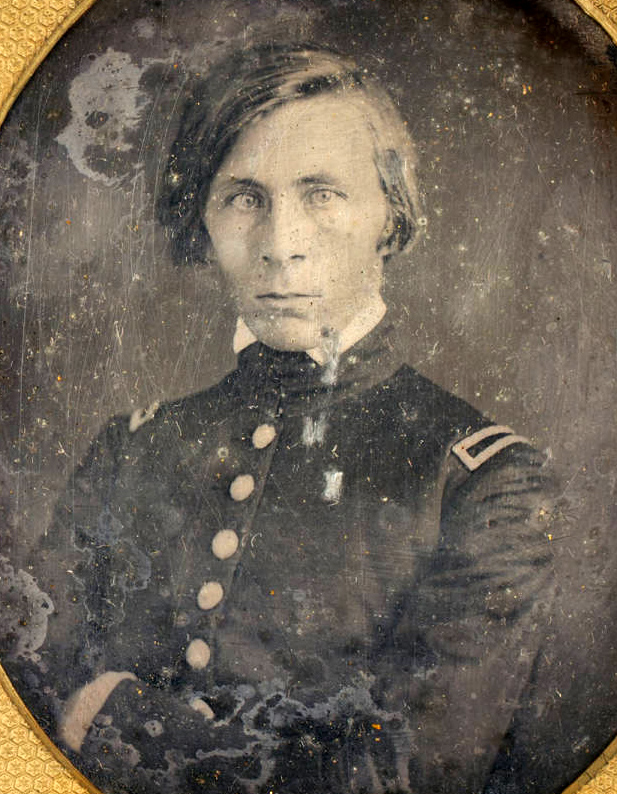 Samuel Bell Maxey, pictured here later in life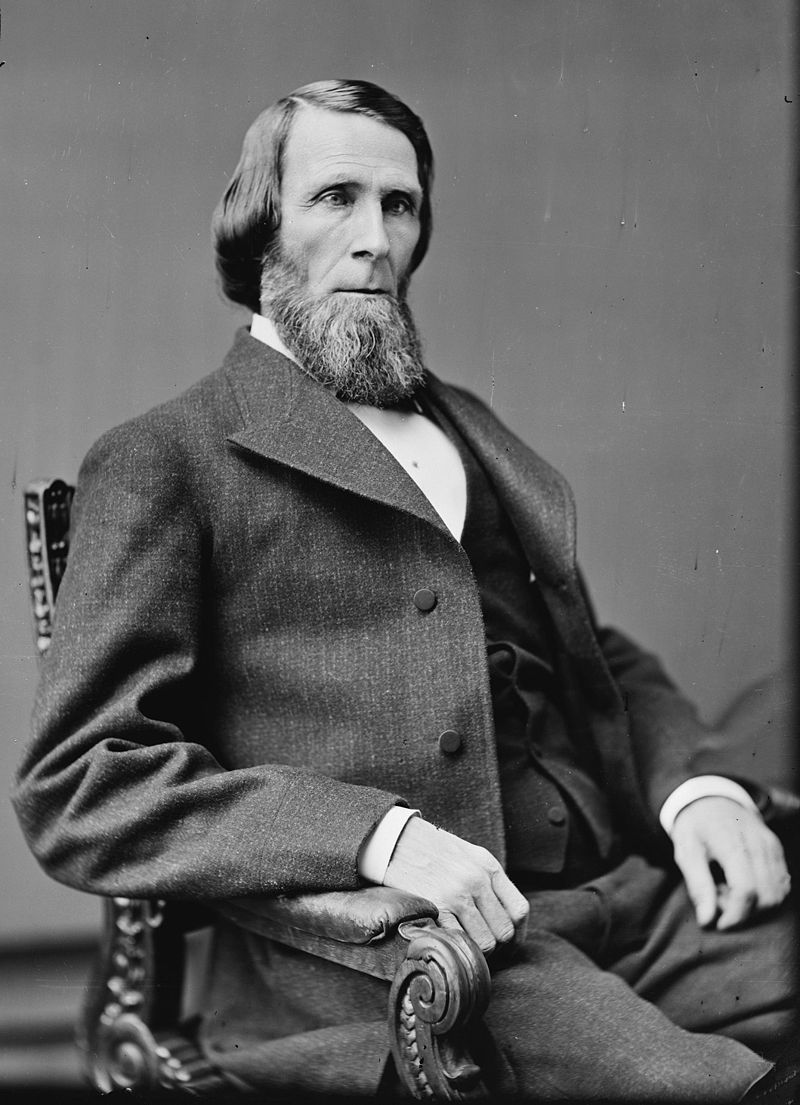 Sam Maxey (right), his wife Marilda (left), and their adopted daughter Dora (center)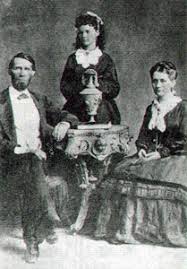 Backstory and Context
Samuel Bell Maxey originally hailed from Kentucky and was a graduate of the United States Military Academy at West Point. Graduating in the famed Class of 1846 alongside future Civil War notables such as George Meade, A.P. Hill, Thomas "Stonewall" Jackson, George McClellan and others. A fresh second lieutenant, Maxey was almost immediately deployed to Mexico upon graduation. He saw extensive service in the Mexican-American War, participating in the invasion of central Mexico and the battles of Cerro Gordo, Contreras, Churubusco, and Molino del Rey. He earned a brevet promotion to first lieutenant by war's end. Following the Civil War, Maxey resigned his commission and entered into law practice with his father, Rice, in Kentucky. In 1853, he married Marilda Cass Denton; though they never had children, they adopted a daughter Dora in 1863. In 1857, he and his father moved their firm to Paris, Texas. 
At the outset of the Civil War, Maxey raised a company (the Lamar Rifles) for Confederate service. With his West Point education and combat experience, he quickly gained approval to raise a regiment of his own. He was appointed colonel of the 9th Texas Infantry and was sent to serve in the Western Theater. He was quickly promoted to brigadier general in early 1862, and he commanded troops during the Shiloh, East Tennessee, Port Hudson, Vicksburg, and Big Black Campaigns.
In December 1863, General Maxey was appointed command of Confederate forces in Indian Territory (present day Oklahoma). Although a promotion and independent command, Indian Territory presented serious challenges. The Native American and Texan troops under Maxey's command were poorly armed, clothed, and equipped, owed pay, and had been defeated several times the year prior. As Maxey confided to his wife Marilda, "Truly this is a Herculean task."[4]
During his time in command of Indian Territory, Maxey fostered positive relations with the local Native tribes. His subordinates also carried out a number of successful raids against the enemy. Maxey's most significant contribution to the war came in April 1864, when he led two brigades into neighboring Arkansas to help repulse a Federal invasion. At the Battle of Poison Spring, his troops successfully attacked enemy positions and captured a wagon train. Unfortunately, as the battle wound down, Maxey's soldiers (both Indian and Texan) massacred Black Union soldiers of the First Kansas Colored Infantry, a racial atrocity which Maxey failed to stop. His role at Poison Spring earned him a promotion to major general, but internal politics forced him to resign his command in Indian Territory in early 1865. He took command of a cavalry division for the war's final months before the Confederacy's surrender.
Maxey decided to return to his law practice after the war, but because he had fought for the Confederacy, he required a presidential pardon to regain his rights as a citizen. Gen. Ulysses S. Grant was eventually able to persuade President Andrew Johnson to grant Maxey that pardon, allowing him to become a prominent Paris attorney. 
With money from his legal cases, Maxey built his Victorian-style home on Church Street in 1868. The fashionable house was designed to resemble an Italian villa with elongated, hooded windows, a portico and open porches. The elaborate carvings on the front columns and other rich architectural details are reflections of the Victorian love for embellishment. The house was a progressive addition to the city's architecture and considered a proper home for Maxey's prominent status. He took office as a Texas state senator in 1874, serving two terms working to improve national transportation hubs. He died in 1895, but the house remained in his family.
Maxey's great-nephew Sam Bell Maxey Long inherited the house in 1908 and began extensively remodeling it in 1911, adding a breakfast room, laundry room, sewing room, and a larger parlor. He combined two of the sitting rooms to create a larger, more formal parlor. Outside, brick walkways were relaid and the original fence was replaced by a boxwood hedge along Church Street. 
The house was designated a Recorded Texas Historic Landmark in 1962. Maxey's descendants donated it to the city of Paris in 1967 to continue its recognition and ensure its preservation. The city undertook to restore the house. The restoration process was completed September 1, 1980, and the house was opened to the public on a tour basis. On January 1, 2008, the house was transferred from the Texas Parks and Wildlife Department to the Texas Historical Commission (as a public history site) and is now operated at the Sam Bell Maxey House State Historic Site. 
Sources
1. "Sam Bell Maxey House History." Sam Bell Maxey House State Historic Site. Web. Accessed November 24, 2020. http://www.visitsambellmaxeyhouse.com/index.aspx?page=641
2. Louise Horton. "Samuel Bell Maxey (1825-1895)." Handbook of Texas Online. Web. Accessed November 24, 2020. https://www.tshaonline.org/handbook/entries/maxey-samuel-bell
3. Louise Horton. Samuel Bell Maxey: A Biography. Austin: University of Texas Press, 1974.
4. Zachery C. Cowsert. "The Civil War in Indian Territory, 1861-1865." PhD dissertation. 2020. West Virginia University. https://researchrepository.wvu.edu/cgi/viewcontent.cgi?article=8656&context=etd
5. John C. Waugh. Sam Bell Maxey and the Confederate Indians. Fort Worth, TX: Ryan Place Publishers, 1995.
6. "Samuel Bell Maxey House." National Register of Historic Places. National Park Service, U.S. Department of the Interior. Digitized. https://catalog.archives.gov/id/40972807
Image Sources
Southern Methodist University Libraries: https://digitalcollections.smu.edu/digital/collection/jtx/id/1910

Library of Congress: http://loc.gov/pictures/resource/cwpbh.04972/

"Dora Bell Maxey," Texas Historical Commission: https://www.thc.texas.gov/historic-sites/sam-bell-maxey/history/dora-bell-maxey

Additional Information