Juanita J. Craft House
Introduction
This 1925 bungalow was home to Juanita J. Craft (1902-1985) from 1950 to her passing in 1985. Her house here in Dallas Texas is part of the Wheatley Place National Historic District and a Dallas Landmark. It is significant for not only being the house in which Juanita J. Craft lived, but also the fact that Lyndon Johnson and Martin Luther King Jr. visited Craft to discuss the future of Civil Rights in America. The district is also listed on the National Register of Historic Places.
Images
The Juanita J. Craft House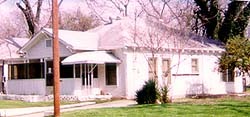 Juanita J. Craft (1902-1985), civil rights organizer, public servant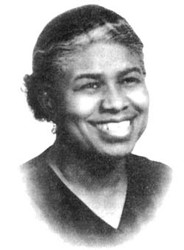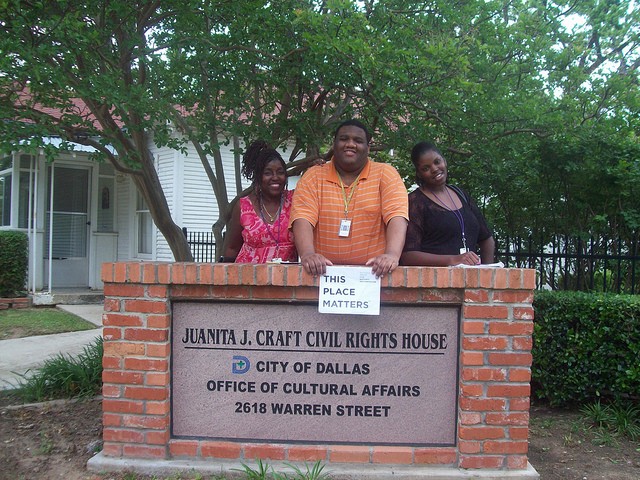 Juanita Craft and NAACP leaders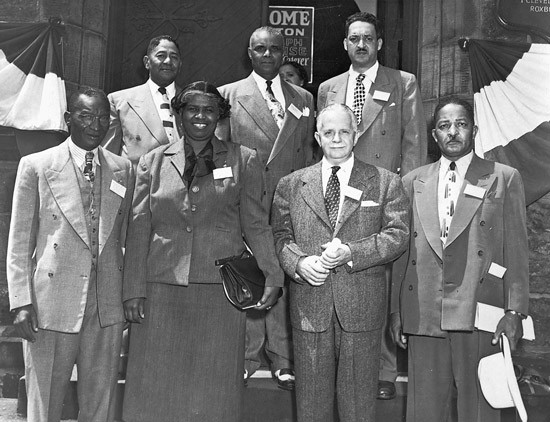 Backstory and Context
Craft was an African American civil rights organizer and public servant who is best known for her crucial role in integrating two universities and multiple public businesses. Craft's mother died in 1918 after being refused treatment for her tuberculosis because of her race. Seven years after this event, Juanita Craft moved to Dallas where she worked as both a maid and a dressmaker. In 1935, Craft joined the NAACP and later worked to create 182 rural NAACP chapters. She also joined in on numerous demonstrations at colleges in Texas, several of which led to successful lawsuits that chipped away at Jim Crow in higher education.
When she returned to Dallas, Craft opened a special program for adults who had not been able to complete their high school degrees. She later served as a delegate to the White House Conference on Children and Youth and took part in the governor's Human Race Relations Committee. In 1975 Craft was elected unto the Dallas City Council where she used her influence to improve the welfare of Native American and Hispanic citizens. "For the first half of my life," she declared, "they wouldn't let me in the parks. Now they're naming one after me."1 This quote from Juanita Craft reflects her profound impact on the American Civil Rights Movement. Her NAACP leadership and many achievements are broke many barriers which led to the creation of a historical marker that will be dedicated at this site in early 2018.
Sources
1.Gillete, Michael. "The Craft of Civil Rights." February 2010. http://www.humanitiestexas.org/news/articles/craft-civil-rights.

2. Ibid "Dallas: Juanita J. Craft Civil Rights House." Accessed March 24, 2015. Texas Lakes Trail. http://texaslakestrail.com/plan-your-adventure/historic-sites-and-cities/sites/juanita-j-craft-civil....

"Texas: Juanita J. Craft Civil Rights House." National Park Service. Accessed March 24, 2015. https://www.nps.gov/places/texas-juanita-j-craft-civil-rights-house.htm.
Additional Information