Mill Springs Battlefield
Introduction
Mill Springs was a Union victory that pushed back a Confederate offensive in January, 1862. New to the battlefield preservation effort is a $1.7 million, 10,000 sq. ft. Mill Springs Battlefield Visitor Center and Museum, which opened November 4, 2006. The Museum is now the home of Combat On the Cumberland, an exhibit featuring the Battle of Mill Springs.
Images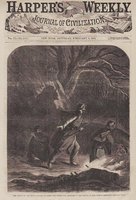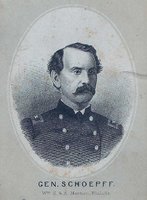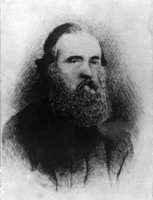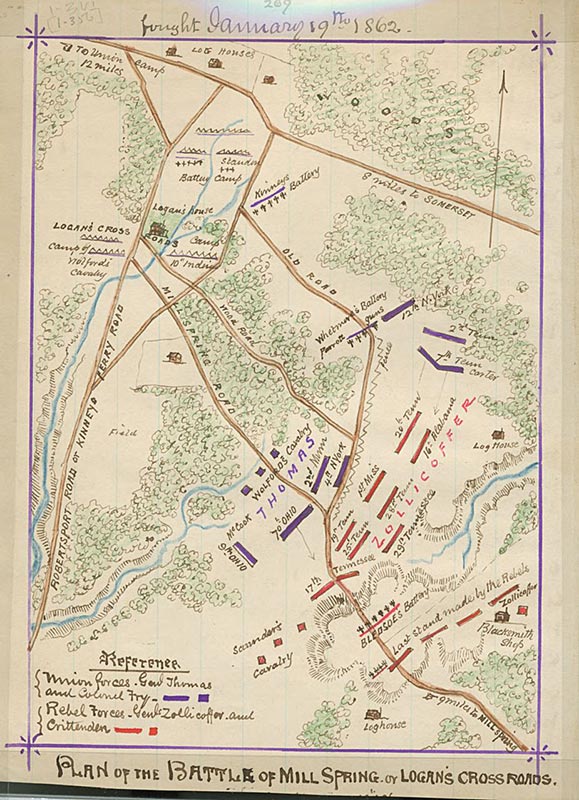 Backstory and Context
The Mill Springs Battlefield Visitor Center & Museum was established November 4, 2006 with the purpose of acquiring and distributing knowledge, and to preserve and exhibit objects, illustrating the history and importance of the Battle of Mill Springs and the preservation of battlefield land.

The building is located beside the Mill Springs National Cemetery, itself an historic site, on the northernmost edge of the Battlefield. The southern exposure from the plaza allows the visitor to look toward the Battlefield, across what would have been the camps of the Union troops. The building was intentionally situated on this spot so that it would not impact or desecrate known Battlefield. The facility has sixty parking places and room for two buses. It is handicapped accessible.

-

Brig. Gen. Felix K. Zollicoffer was in charge of protecting the Cumberland Gap from the Union. He moves to Mill Spring where he sets up a defensive position for the winter. Brig. Ben. George Thomas of the Union was tasks with running out the Confederates. Maj. Gen. George Critten the superior to Zollicoffer to go on the offensive and attack the approaching Union army.

On January 19, 1862 the Confederate troops attack the Union at Logan's Crossroads. Critten was unaware that Thomas had received reinforcements from Brig. Gen A. Schoepf. The Confederates were successfull at first pushing the line back, but Zollicoffer dies in the process. The Rebels try again to break the line but came up short. As the tide of war changed the Union gained momentum. The Union starts counter attacking pushing to Confederates back. Forcing the Confederates back and to retrat into Murfreesboro, Tennessee.
Sources
"Mill Springs." Council on Foreign Relations. Council on Foreign Relations, n.d. Web. 12 Aug. 2016. http://www.civilwar.org/battlefields/mill-springs.html?tab=facts Walden, Geoffrey R. "Disaster on the Cumberland." Disaster on the Cumberland. Mill Springs Battlefield Association, n.d. Web. 12 Aug. 2016. http://www.millsprings.net/index.php/2013-10-01-18-24-22/battle-of-mill-springs United States. National Park Service. "Battle Summary: Mill Springs, KY." National Parks Service. U.S. Department of the Interior, n.d. Web. 12 Aug. 2016. https://www.nps.gov/abpp/battles/ky006.htm
Additional Information