Government House
Introduction
The Government House is a historic structure dating back to the early 18th century. It was built to be the residence of the governor of Florida during the Spanish (1565-1763) and British (1784-1821) colonial periods. In later years it served a number of other purposes as well. It was added to the National Register of Historic Places in 2014.
Images
The St. Augustine Government House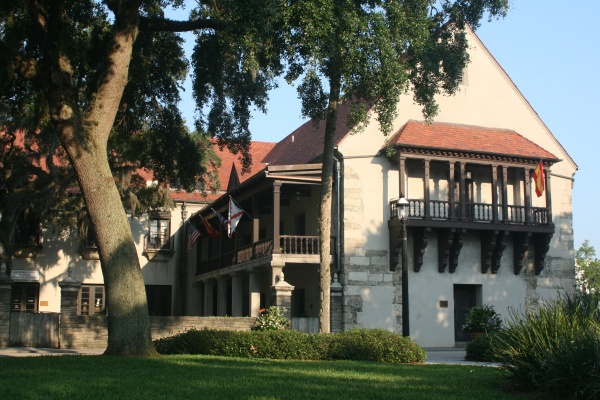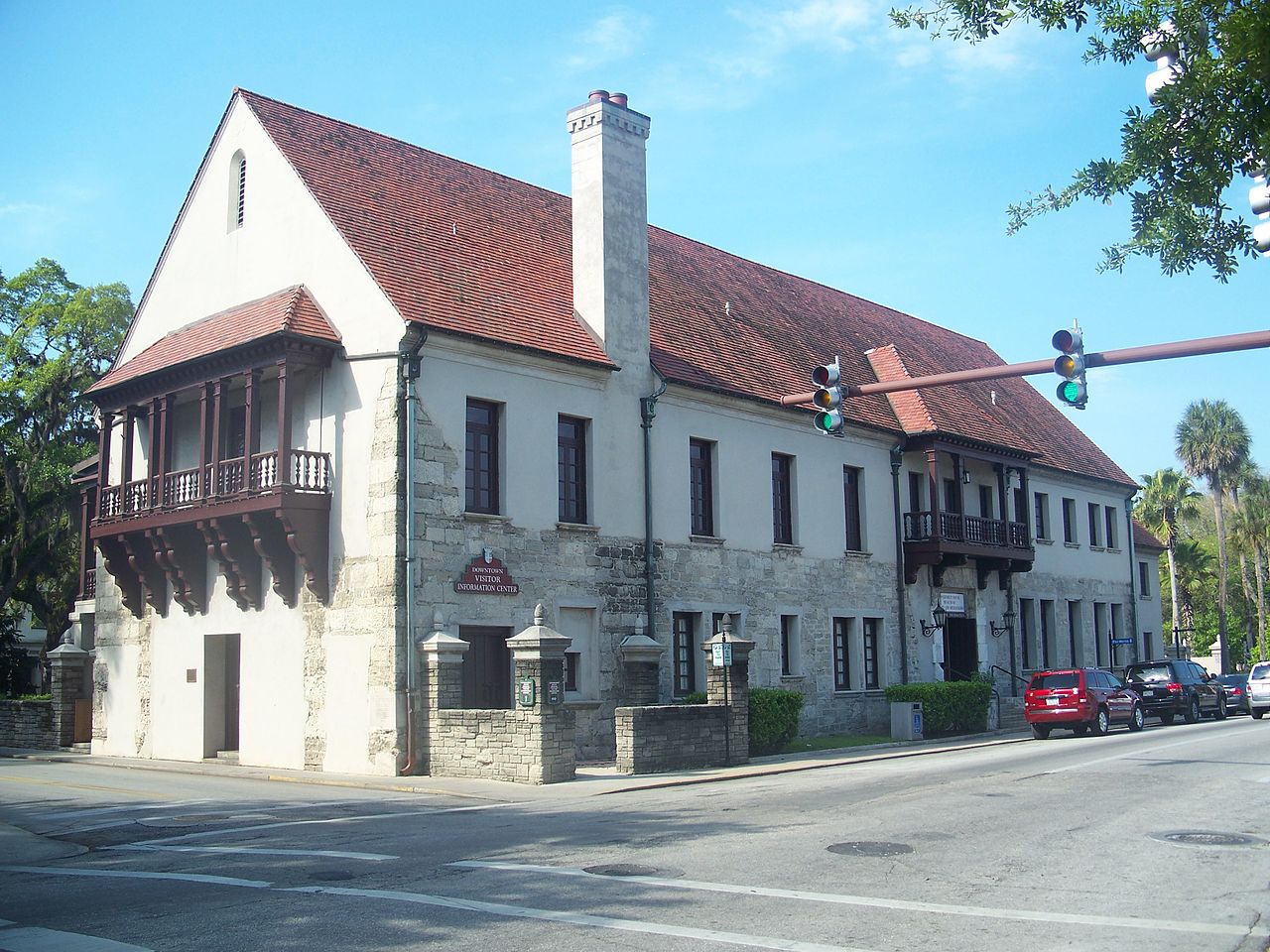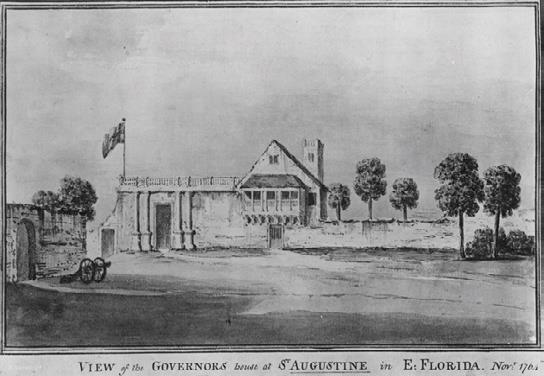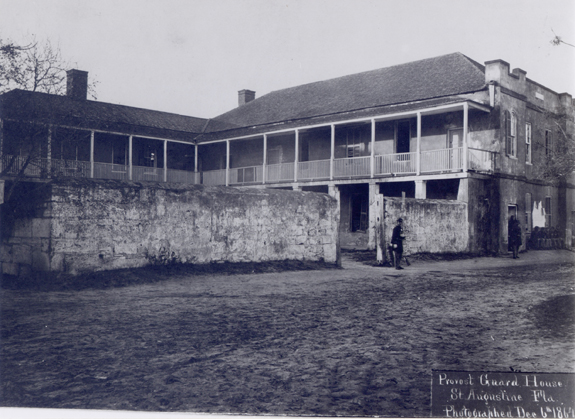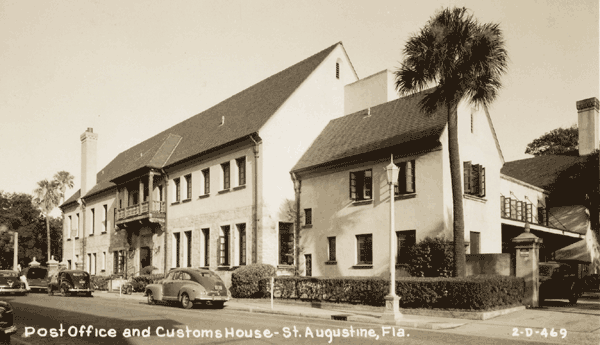 The Government House, which has been at this location and rebuilt on several occasions, was first constructed in 1565.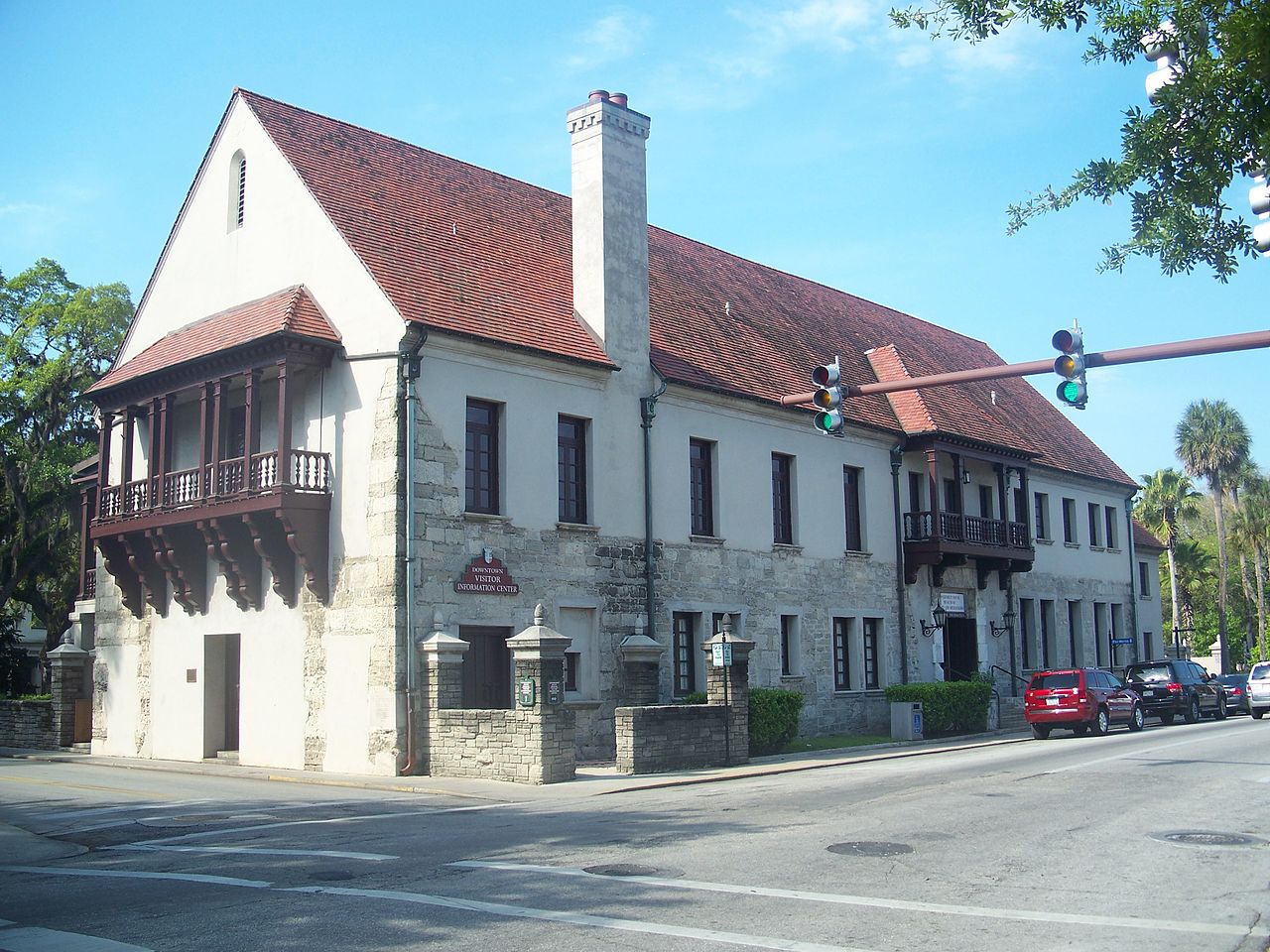 The building as it appeared in 1764.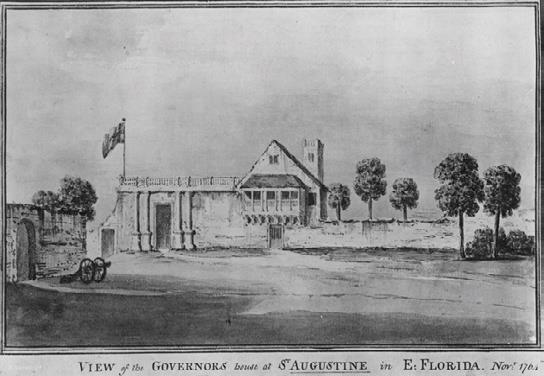 Photo of the building in 1864.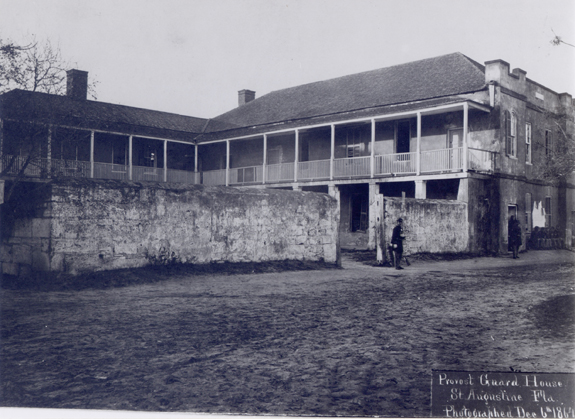 The Government House in the 1930s.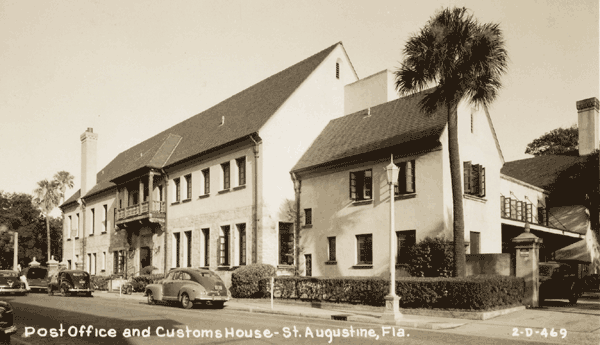 Backstory and Context
Successively serving Spain, England, Spain again, the United States, the Confederacy, and again the United States, the Government House evolved and was repeatedly rebuilt.
After Florida became a U.S. territory in 1821, the site became the charge of the Treasury Department, serving court functions, the customs service, and the postal service. In 1931 the U.S. Treasury Department invited Architect Mellen C. Greeley of Jacksonville to design a new U.S. Post Office and Customs House for the site. The building rose as an expression of recovery from the Great Depression. Inspired to develop a design compatible with the historic context, Greeley preserved the earlier building footprint, reconstructed a veneer of stucco on brick masonry integrated with coquina masonry from preceding structures, and utilized indigenous pecky cypress details and casement windows.
In 1966, when the post office of St. Augustine was relocated outside the historic center, the building was transferred to the State of Florida through the Historic Surplus Property Program. Today the building stands within the St. Augustine National Historic Landmark District and is managed by the University of Florida to promote preservation, interpretation and education within St. Augustine.
Sources
"Government House." University of Florida: Historic St. Augustine. Accessed August 12, 2016. http://www.staugustine.ufl.edu/govHouse.html.
Additional Information