Babcock-Macomb House
Introduction
The Babcock-Macomb House is a historical home originally contracted to be built by Kate Woodman Babcock, and it is located in Washington, DC. After the death of her husband Joseph W. Babcock, Kate commissioned the construction of the home in 1911, and it was completed in 1912. Kate never lived in the house, and it changed hands numerous times over the years, and in February of 1995, it was listed on the National Register of Historic Places. Today, the home is currently in use by the Republic of Cape Verde as its United States Embassy.
Images
A view of the home in 2008 ((By AgnosticPreachersKid (Own work) [CC BY-SA 3.0 (http://creativecommons.org/licenses/by-sa/3.0)], via Wikimedia Commons))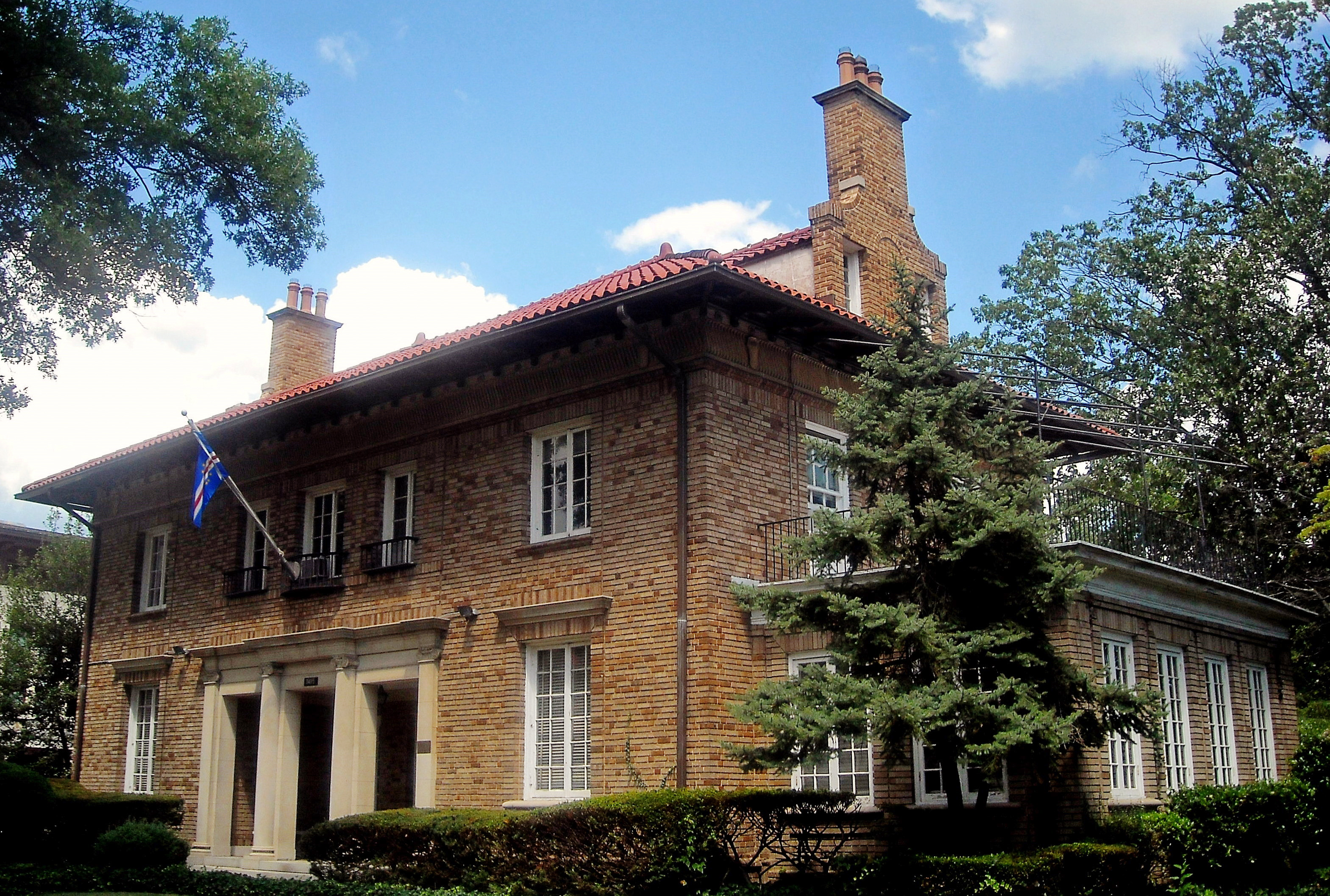 Backstory and Context
In the early 1900s, Joseph W. Babcock, a Representative of Wisconsin, gained a position in the House of Representatives on the Committee on the District of Columbia in 1893. This was soon after followed by a designation as the committee chairman, and soon both Joseph and his wife Kate were quite well off and well-known in Washingtonian society. Joseph continued his work consistently until in 1907, when he died, leaving Kate a widow. Several years later, in 1911, Kate bought two plots of land in the Massachusetts Heights subdivision with the intention of building a home on the land. She commissioned architect Arthur Heaton to design the home, and construction began in 1911. The home was completed soon after in 1912. Once construction on the building was finished, however, Kate never moved into the house, and instead sold it off to National Metropolitan Bank vice president Tucker Sands in 1917. It is unknown whether or not Kate's intentions were to sell the building from the start, or if she merely changed her mind about the home after its construction.
After being sold to Tucker Sands, the building would change hands a number of times in the following years. Sands also never lived in the home, instead opting to rent it out for the few years he owned the building, and in 1919, he decided to sell the building, this time to Augustus Canfield Macomb, a U.S. Army Colonel. The home remained in the Macomb family for decades afterwards, until it was sold to the Republic of Cape Verde for use as their U.S. embassy in 1982. It was added to the National Register of Historic Places on February 10th of 1995.
Sources
National Register of Historic Places. Babcock-Macomb House. February 10, 1995. Accessed August 12, 2016. http://focus.nps.gov/pdfhost/docs/NRHP/Text/94001633.pdf