Hotel Albert, New York City
Introduction
The Hotel Albert is both a historic hotel and a apartment complex located in Lower Manhattan's Greenwich Village neighborhood. The hotel was created in the 1880s through the combination of three different houses that were constructed before the Civil War. The combined structure was added to the National Register of Historic Places in June of 2012. Today, the Hotel Albert no longer functions as a hotel, but instead operates as an apartment complex.
Images
A view of the Albert in 2011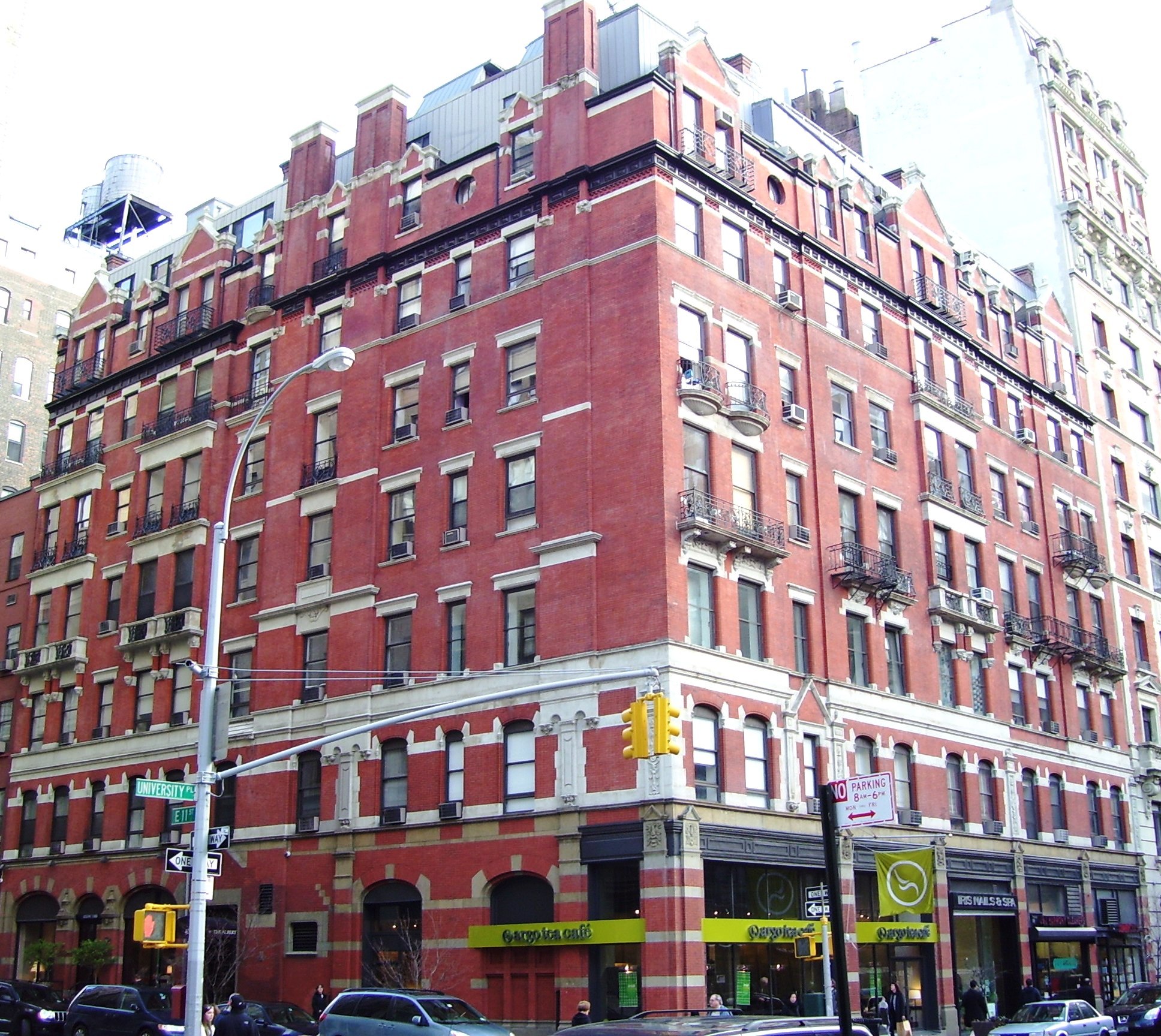 Backstory and Context
In 1850, three separate row houses were built on 32-36 East 11th Street in Lower Manhattan. The buildings were all separate homes, but a few years later, the team of investor Albert Rosenbaum and manager William Ryder came together, gathered up the row houses, and converted them into a collective business called the Hotel St. Stephen. The hotel saw success in the years following its founding, and in 1880, Albert Rosenbaum commissioned architect Henry Hardenbergh to construct a series of luxury apartments close to the Hotel St. Stephen. These apartments saw some success, as well, but in 1886, Rosenbaum decided to convert those apartments into yet another hotel. In the mid-1890s, the hotels merged to become the Hotel Albert, and over the following years, two more buildings were added to the hotel's property.
During its prime, the Hotel Albert was popular among artists of all kinds, including the likes of Salvador Dali, Jackson Pollock, and Andy Warhol. In addition to artists, the Hotel Albert was also popular among political radicals in the early 1900s. Parts of the complex were sold off, but in the 1970s, the entire complex was sold and converted into a large-scale apartment complex. On June 13th of 2012, the Hotel Albert was added to the National Register of Historic Places. Today, the Hotel Albert, now known simply as The Albert, remains intact as a series of apartments, and continues to celebrate its historic heritage as the successor of the fantastic Hotel Albert.
Sources
"History | The Hotel Albert." The Hotel Albert. 2011. Accessed August 12, 2016. http://thehotelalbert.com/history.html.

Famous Hotels | NEW YORK: Hotel Albert. Accessed May 22, 2017. http://www.famoushotels.org/article/1376.

Gray, Christopher. "The Albert Hotel Addresses Its Myths." The New York Times. April 16, 2011. Accessed May 22, 2017. http://www.nytimes.com/2011/04/17/realestate/17streetscapes.html.
Image credit: ((By Beyond My Ken (Own work) [GFDL (http://www.gnu.org/copyleft/fdl.html) or CC BY-SA 4.0-3.0-2.5-2.0-1.0 (http://creativecommons.org/licenses/by-sa/4.0-3.0-2.5-2.0-1.0)], via Wikimedia Commons))


Additional Information