Fraser Mansion
Introduction
The Fraser Mansion is a historic building located in the Dupont Circle neighborhood of Washington, DC. Built originally as a home in 1890, the Fraser Mansion has gone through a highly varied number of uses over the years, including being a boarding house, a restaurant, and home to portions of the Church of Scientology. It was placed on the National Register of Historic Places in August of 1975 as the Golden Parrot Restaurant. Today, Fraser Mansion is currently owned by the Church of Scientology, and it serves as their office of National Affairs.
Images
A view of the Fraser Mansion in 2011 ((By Ben Schumin (Own work) [CC BY-SA 3.0 (http://creativecommons.org/licenses/by-sa/3.0)], via Wikimedia Commons))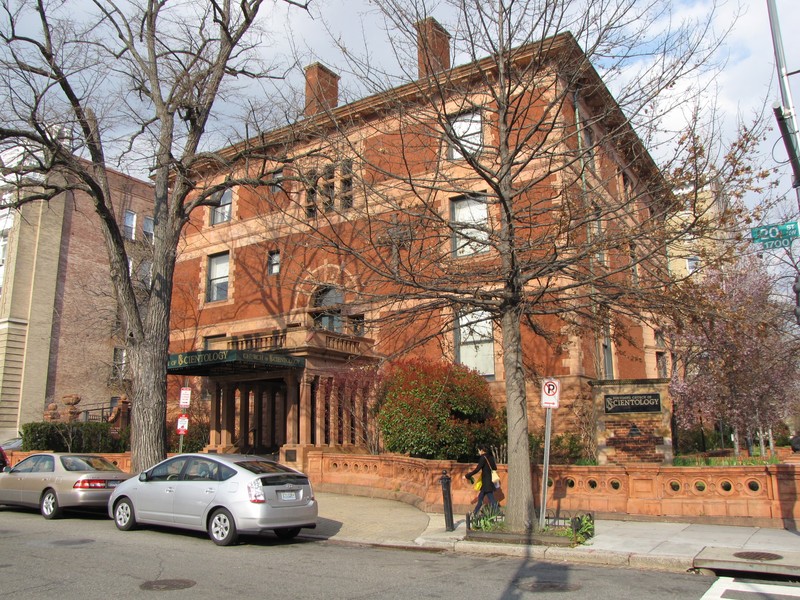 Fraser Mansion as the Sagittarius Nightclub in 1975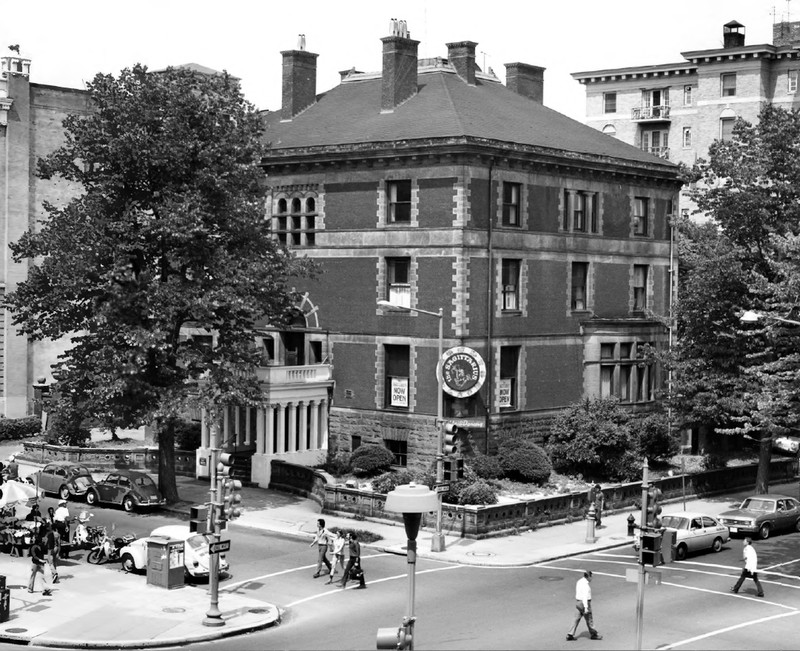 Photo taken prior to the mansion's 1901 renovations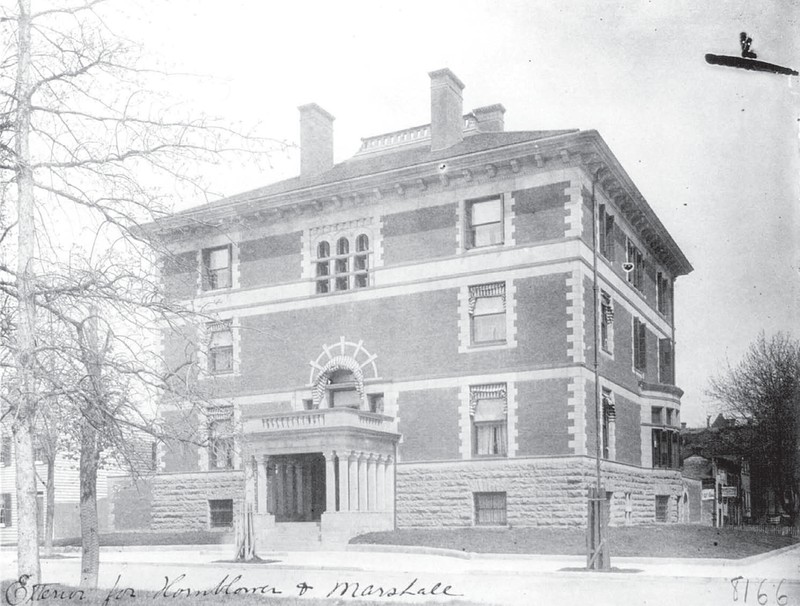 Backstory and Context
In 1890, New York merchant George S. Fraser commissioned the firm of Hornblower and Marshall to design and construct a lavish home for him and his wife in Washington, DC. Fraser only lived in the house for six years, though, as he died shortly after in 1896. His wife sold the home in 1901 Joseph Earston Thropp, a congressman of Pennsylvania. Thropp and his wife Miriam moved in and made a number of renovations to the home, and they lived there until Thropp died in 1927 and Miriam in 1930. The house was sold off soon after, and it became the Parrot Tea Room in 1932. The Parrot Tea Room stayed in business for several decades, and in 1950, it was sold off to John Goldstein. Goldstein remodeled the building, changing it into a restaurant called the Golden Parrot, which was placed on the National Register of Historic Places on August 19th, 1975. In the following decades, the building would undergo numerous changes in management, as well as changes in the content of the restaurant.
In 1981, a man by the name of Walter Sommer purchased the Fraser Mansion building, renovating it into two different restaurants. Sommer had plans to create an apartment complex behind the Mansion in 1987, but through a series of events and complications in the process of trying to make the apartment complex a reality, Sommer filed for bankruptcy in 1989, and in 1994, he sold the mansion to the Church of Scientology. The Church still owns the Fraser Mansion, and it currently serves as the National Affairs office for the Church of Scientology.
Sources
http://focus.nps.gov/pdfhost/docs/NRHP/Text/75002054.pdf Historic American Buildings Survey. "George Fraser House, R & Twentieth Streets, Washington, District of Columbia, DC". Library of Congress. Archived from the original.
Additional Information