Pico House (Hotel)
Introduction
The Pico House/Hotel was constructed in 1869-1870 by Pio Pico, a successful businessman, and the last Mexican Governor of Alta California. The Pico House was the first three-story hotel in Los Angeles when it was created, and it had about 80 rooms. It is located across the street from Union Station and near El Pueblo de Los Angeles Historic Monument.
Images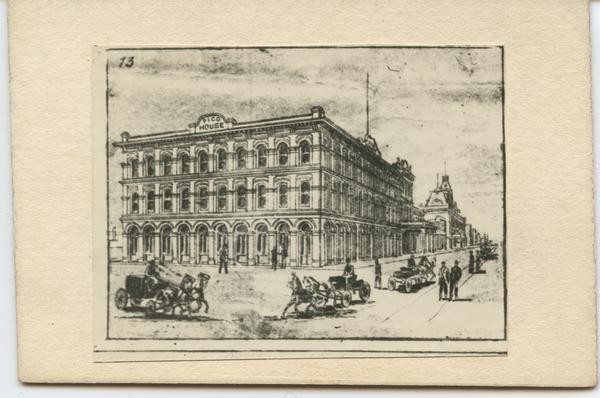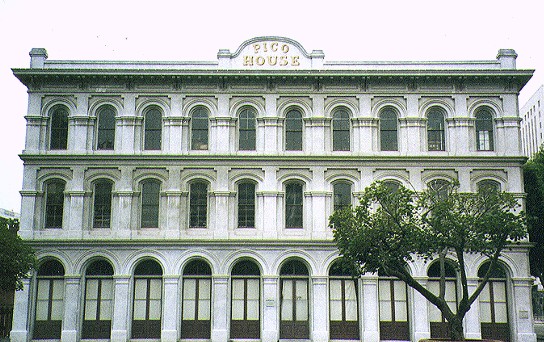 Backstory and Context
Pio Pico (1801-1894) was born on May 5, 1807, and was the last Mexican Governor of Alta California. He played an influential role in politics--before and after American acquisition of the territory. He and his brothers were considerably wealthy--owning acres of land, and a sizeable amount of cattle.

Pico elected architect Ezra F. Kysor to develop what he imagined would be the greatest hotel in Los Angeles. Construction began in the Fall of 1869 and was opened for business in the Summer of 1870. Pio and his brother, Andres, sold most of their landholdings in the San Fernarndo Valley in order to finance the construction of the hotel.

The elegant, and ornate hotel was an immediate success, but it was short-lived. As the Southern legs of the railroad lines were completed in the 1870s, greater numbers of people flocked towards Los Angeles. The area surrounding the Pico Hotel became a racialized segment of the city. As the neighborhood declined, Pico's wealth declined as well. The Chinese Massacre of 1871 was said to have occurred very close to the Pico House. One Pico House employee claimed to have seen the massacre from his post at work.

Pico spent much of his late years involved in litigation. He lost most of his property, and was left nearly destitute. He ultimately lost the hotel in 1880.



Additional Information