Maplewood Confederate Cemetery
Introduction
An important part of the Tullahoma Campaign can be found here at the historic Maplewood Cemetery. It is on this spot that 407 unknown Confederate troops were buried in mass graves. Victims of war, sickness and disease the amount of men dying was too great for individual plots and thus these soldiers were placed here together in a small plot of land owned by a local Confederate, Colonel Mathias Martin.
Images
View of the Confederate Memorial within the cemetery grounds. (Photo by Tim Gillard)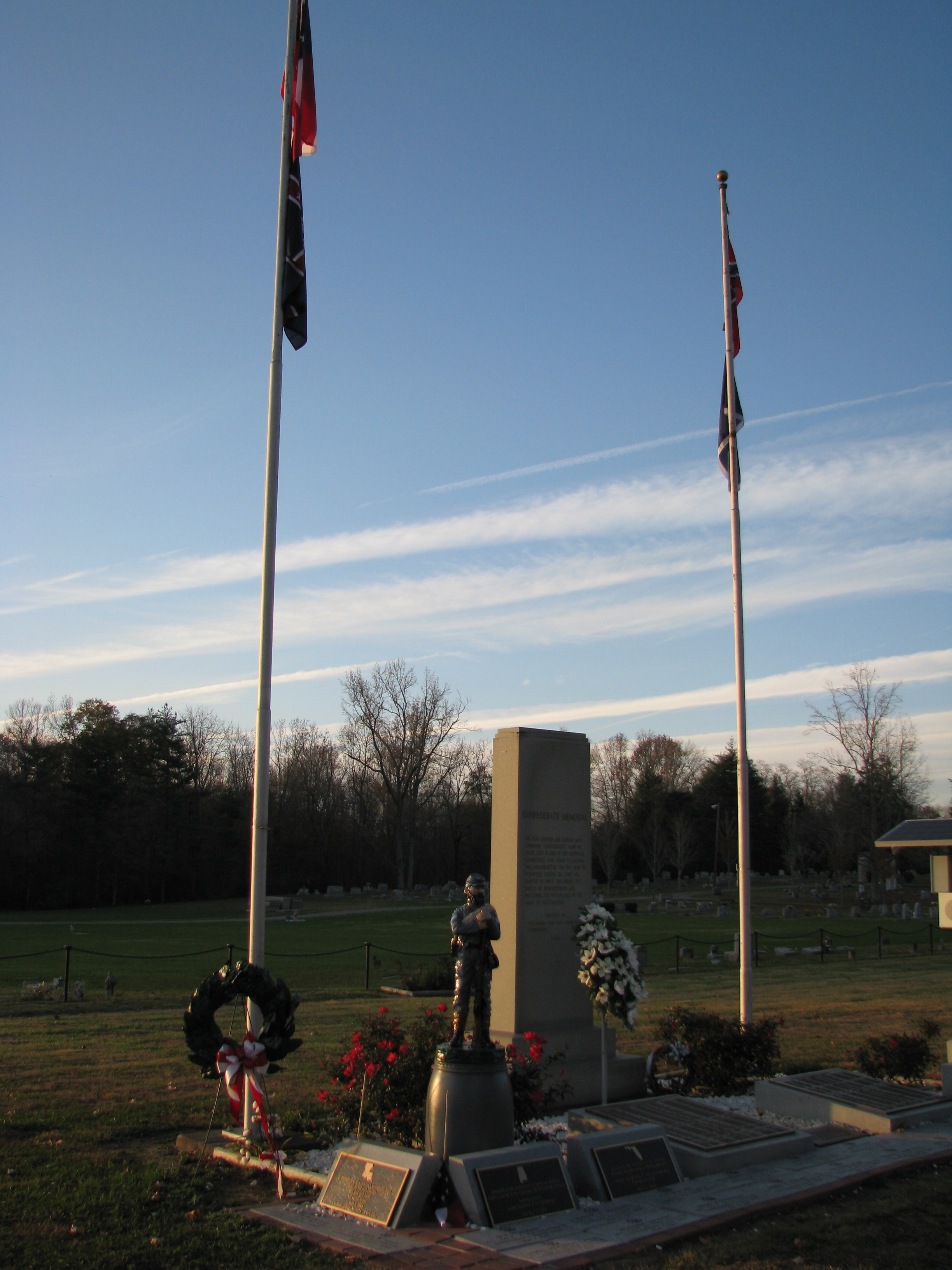 Iron gate that marks the entrance to the unknown Confederates' burial ground. (Photo posted by Mark Dolan)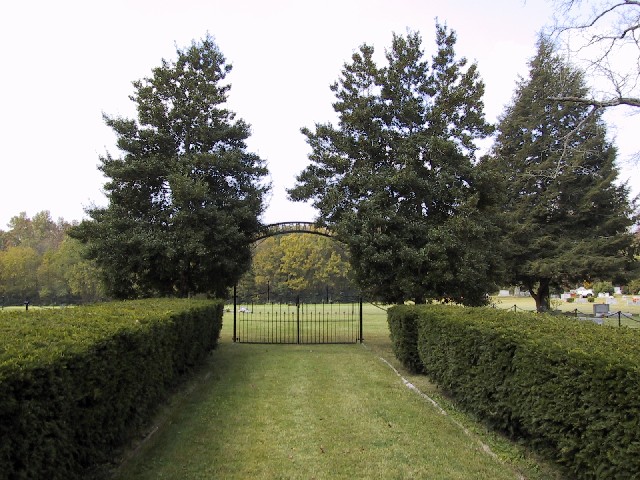 Backstory and Context
During the Civil War Tullahoma became the longest undisturbed Confederate encampment of the war. For the first six months of 1863, following the Battle of Murfreesboro and preceding the army's withdraw to Chattanooga, this was the home to thousands of Confederate soldiers. This area had been chosen by the Army of Tennessee to use as Confederate hospitals due to the belief that the area was a "healthful location". It also benefited by being along the main line of the Nashville and Chattanooga railroad.
The town of Tullahoma was a very new place having only came about in the 1850s. The town had sprang up around the railway system as towns often did in those years of track building. Being so new the town had a problem in that it had no established cemeteries. This would become a problem very quickly if the Confederates didn't come up with an option soon. A semi-disabled officer, Colonel Mathias Martin. Col. Martin, would have the answer.
Suffering from a "grapefruit" sized cyst in his groin Col. Martin was unable to participate in battles but still wished to help the cause. He owned extensive lands in the area around Tullahoma and offered one of his own plots leading out of town for the purpose. The offer was readily accepted and foundation of what would become Maplewood cemetery was laid.
Most of the soldiers who are buried here died from illness within the Confederate hospitals. Over 400 hundred of which are unknown soldiers who lie here in a mass grave. In 1912 The Daughters of the Confederacy erected an iron gate to enclose the graves of the fallen. Later during the wars centennial remembrance two flagpoles and a stone monument were added to the grounds to memorialize the unknown soldiers. Research has uncovered the names of some of these unknown soldiers over the years but all are still not known.
Sources
Bradley, Michael R. "THE FIRST CONFEDERATE CEMETARY." Tennessee SVC. Accessed August 9th 2016. . Dolan, Mark. 2013. Accessed August 9th 2016. Gillard, Tom. "Confederate Cemetery." Historical Marker Database. November 9, 2009. Accessed August 9, 2016. http://www.hmdb.org/marker.asp?marker=24296.
Additional Information