Boys Town
Introduction
Boys Town was founded as a home for neglected and abandoned boys in December 1917 by Irish native Edward J. Flanagan (1886-1948), a Roman Catholic priest who inspired the development of similar homes around the country and the world. The property was listed on the National Register of Historic Places as well as designated a National Historic Landmark on February 4, 1985. Boys Town distinguished itself from other child care institutions by creating a home-like environment where they taught the social skills youth would receive in a home setting. Boys Town continues its important work today not just helping boys but girls (since 1979) and families as well. It has grown to be one of the largest non-profit child-care agencies in the country with satellite offices and residentail locations in 12 locations around the US. Facilities at the original home campus include the Hall of History dedicated to the history of Boys Town, the restored home of Father Flanagan, Dowd Memorial Chapel and Chambers Protestant Chapel, and the Leon Myers Stamp Center.
Images
Historic postcard of Boys Town circa 1930.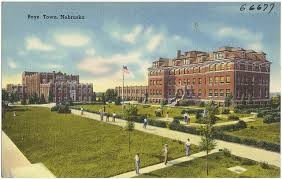 Boys Town Hall of History in spring.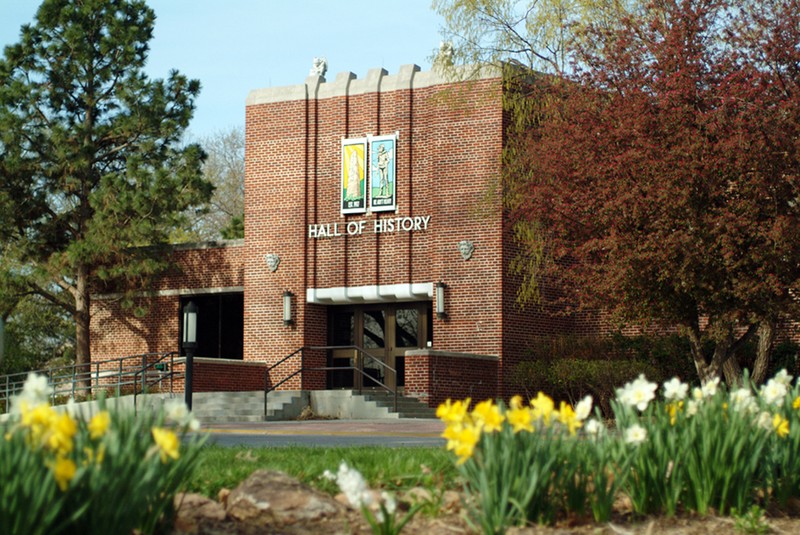 Backstory and Context
Father Flanagan arrived in O'Neil, Nebraska in 1912 where he served his first post as assistant pastor. He was then assigned to parishes in Omaha and began working with homeless men. However, this was very discouraging for him and he decided to help boys instead. In December 1917, he borrowed $90 to rent a boarding house, what would become Father Flanagan's Home for Boys. Any boy was welcome, regardless of race or religion and by next Spring, 100 boys lived here. By 1921 it was apparent to Father Flanagan that he needed a larger property. He ought Overlook Farm which was then located 10 miles west of the city. By the 1930s, hundreds of boys would come to live at Boys Town, which had grown to a large village (it became incorporated as the village of Boys Town), complete with its own school, dormitories, administration buildings, post office, and gym, among other buildings. The boys even elected their own local government, with a mayor at the top.
Sources
Dan Langin et al. "Father Flanagan's Boys'Home." National Park Service - National Register of Historic Places. February 4, 1985

"Our History." Boys Town. Accessed December 19, 2014. http://www.boystown.org/about/our-history.
Additional Information