Walker Art Center
Introduction
The Walker Art Center features contemporary visual and performing arts exhibits and programs. In 1988, the Center opened the Minneapolis Sculpture Garden next to the museum. Both the Center and the Sculpture Garden are known to art lovers around the world. The Center offers one of the leading collections of modern art and is known for its innovative approach to connecting art with visitors. The sculpture garden remains one of the largest in the nation and over 20,000 art lovers attended its most recent festival.
Images
The Walker Art Center ranks among the five most-visited modern/ contemporary art museums in the United States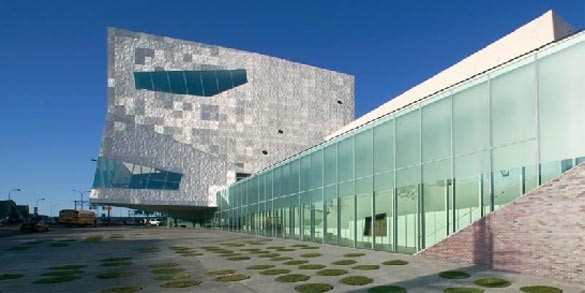 Backstory and Context
The Center dates its origins to the personal collection of Thomas Barlow Walker, a lumber baron who allowed anyone to visit his home and enjoy his collection. From 1879 when he acquired his first pieces and allowed the first visitors into his home to 1927, when the Walker Art Gallery officially opened, Mr. Walker's collection continued to grow and became one of the leading attractions in the city. Despite opening just prior to the Great Depression, the collection continued to grow thanks to the support of the Federal Art Project-past of the New Deal's Works Progress Administration. After World War II, the museum began to focus on modern art.
Sources
"Mission and History." Walker Art Center. Accessed April 19, 2014. http://www.walkerart.org/about/mission-history.
Additional Information