Bracebridge Hall
Introduction
Bracebridge Hall was home of Elias Carr, the 48th Governor of North Carolina and a well known farmer. It is now a private residence, still in the family in Edgecombe county and may be visited by appointment.
Images
Bracebridge Hall as it looked mid 20th century which can be seen from Colonial Road as the house is set back from the highway. This is with the 1840 Greek Revival front.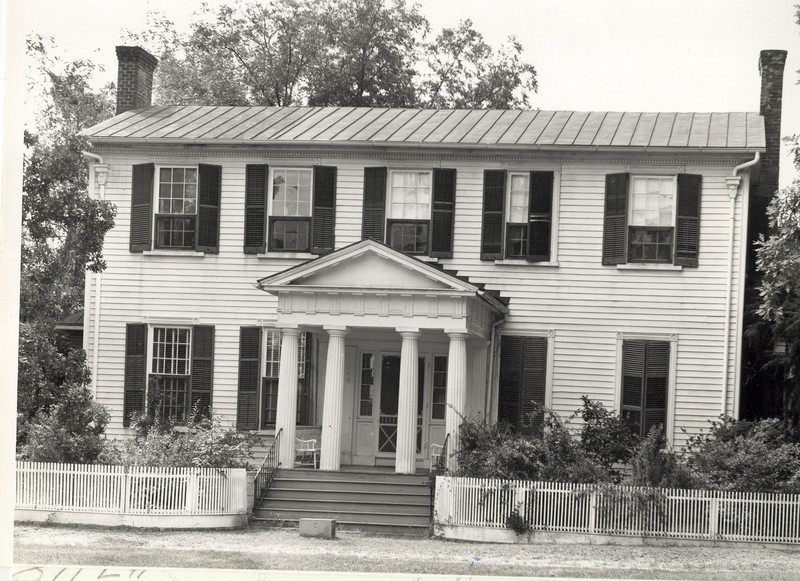 Formal photo of Governor Carr from the North Carolina Museum of History, Department of Cultural Resources.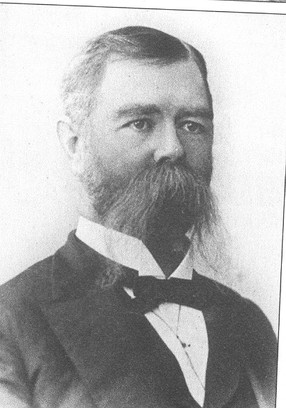 Carr Family Cemetery located across the highway from the house. The cemetery holds seven generations of the Carr family including the governor.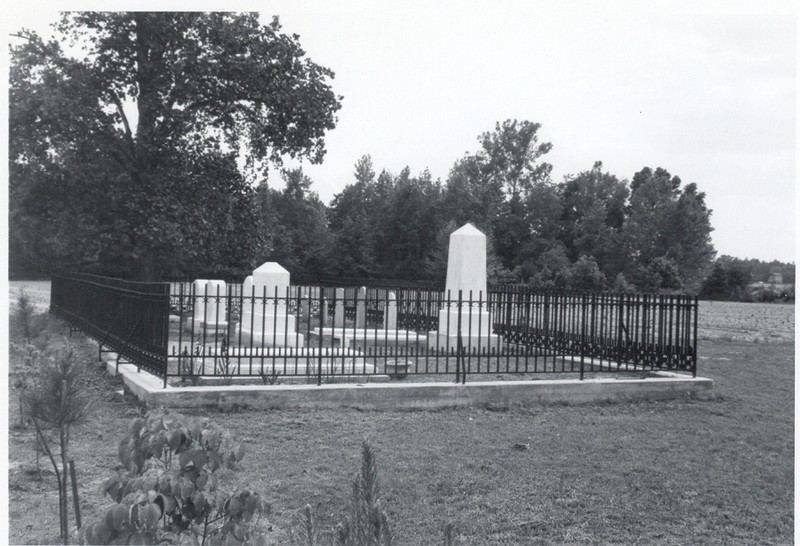 The 1880 rear addition to the main house with a two story porch.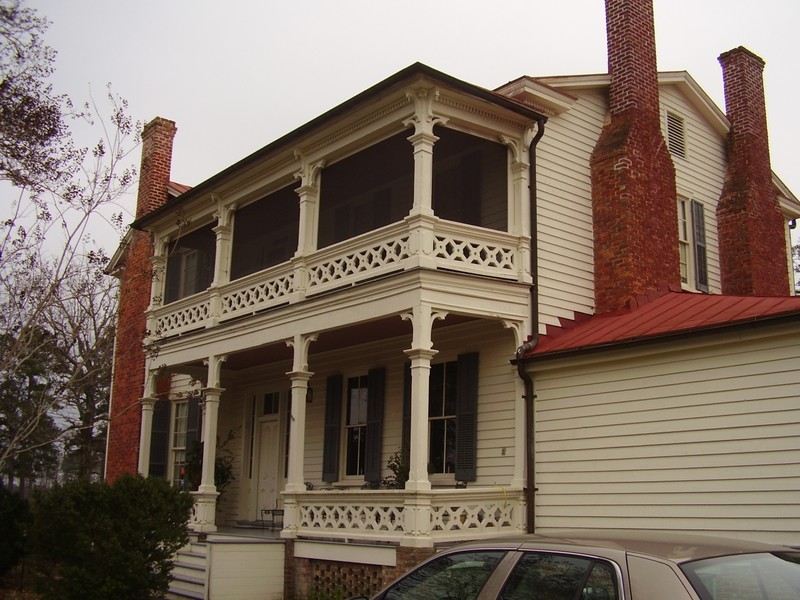 Backstory and Context
Elias Carr
Elias Carr was North Carolina Governor from 1893 to 1897. He was born here in 1839. His parents passed away within four years of his birth, and Carr went to live with his aunt Temperance Williams, his mother's sister. He attended both the University of North Carolina and the University of Virginia, but did not obtain a college degree. He then returned to Bracebridge and married his wife Eleanor Kearny, and they had six children. After the Civil War began, he enlisted. After the south's defeat, it deprived him of his slaves but not his land at Bracebridge. He became known as a scientific farmer and led the region in crop production and in agricultural developments. He became President of the National Farmers Alliance in North Carolina which brought him state and national attention. After his leadership of the National Farmers Alliance, he was elected Governor. After winning the popular vote he then became the 48th Governor of North Carolina. He died in his home in 1900.
Bracebridge Hall plantation
Bracebridge Hall was originally built between 1830 and 1832. It is a large two story home with over 2000 acres of land. Built originally as a story and half, it was expanded in 1840 with a Greek Revial front. Elias expanded the rear to two stories in the 1880s. There is also a family cemetery nearby where seven generations are buried. The cemetery was close to the original home of Carr's grandparents. His parents Jonas and Elizabeth Jane Carr built this structure in 1830 and named the plantation Bracebridge in tribute to Washington Irving's novel.
Sources
Steelman, Lala Carr. "The Life-Style of an Eastern North Carolina Planter: Elias Carr of Bracebridge Hall." North Carolina Historical Review Jan. 1980. p. 17-42. Steelman, Lala Carr. "The Role of Elias Carr in the North Carolina Farmer's Alliance." North Carolina Historical Review, April 1980. p. 133-158.
Additional Information