El Paso Holocaust Museum and Study Center
Introduction
Established in 1984, the El Paso Holocaust Museum and Study Center is one of only 13 free-standing museums dedicated to the history of the Holocaust in the country. It was established by Holocaust survivor Henry Kellen who was dismayed by the news in the early 1980s that many people were denying that the terrible event occurred and felt compelled to do his part to refute these ridiculous claims. The museum features exhibits that explain the rise of Nazism and anti-Semitism, the resistance movements, and the suffering that occurred in the concentration camps. The museum also offers various educational programming including visits to schools, workshops and lectures.
Images
One of the most striking features of the museum is the wall that shows some of the propaganda images.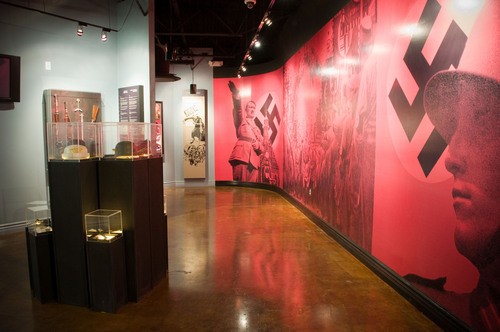 An example of a railway car that was used to house the Jewish people on their way to the camps.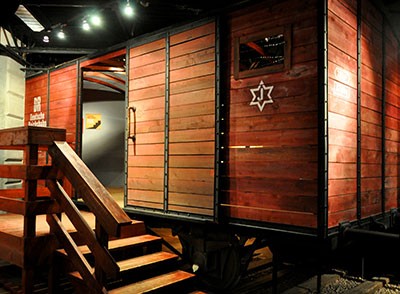 Backstory and Context
Henry Kellen was born in Poland in 1915. He studied textile and mechanical engineering in France and returned to his family, who had moved to Lithuania. When the Germans invaded he fled with his wife, Julia, and nephew to the countryside where they hid in a farmer's house for the duration of the war. No one else from his family survived the Holocaust.

Henry started the museum from humble beginnings. Using his own items, he set up a display in a corner of the local Jewish Community Center. Word of his little museum grew and people came to hear him speak. The space soon became too small. Thanks to a generous donation, the museum able to raise additional funds and open a museum in 1994. Sadly, it was burned down in a fire in 2001. The community rallied and raised most of the funds to build a new museum in 2008.
Sources
"History of the Museum." El Paso Holocaust Museum and Study Center. Accessed August 1, 2016. http://www.elpasoholocaustmuseum.org/history.sstg.
Additional Information