Oak Hill Cemetery
Introduction
Oak Hill Cemetery is located at 1725 North Washington St. The grounds cover 90 acres and have about 13 miles of paved roadway. There are at least 19,000 interments inside the cemetery!
Images
The cemetery is large and very hilly so guests are encouraged to wear sturdy, walking shoes!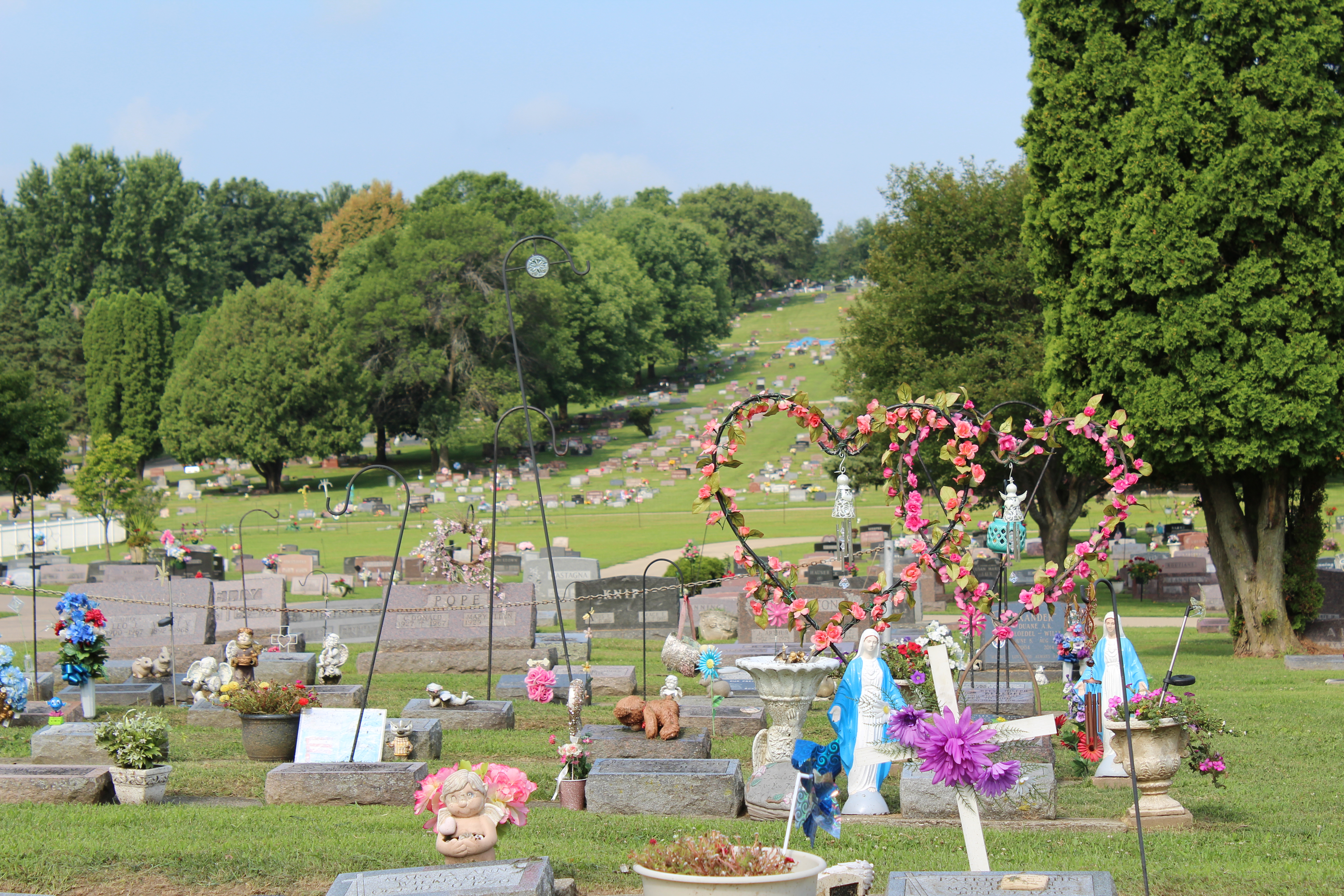 Worried that the cemetery is haunted? Have no fear. Everyone who arrived at the cemetery was already dead so the spirits are more likely to haunt the homes they died in.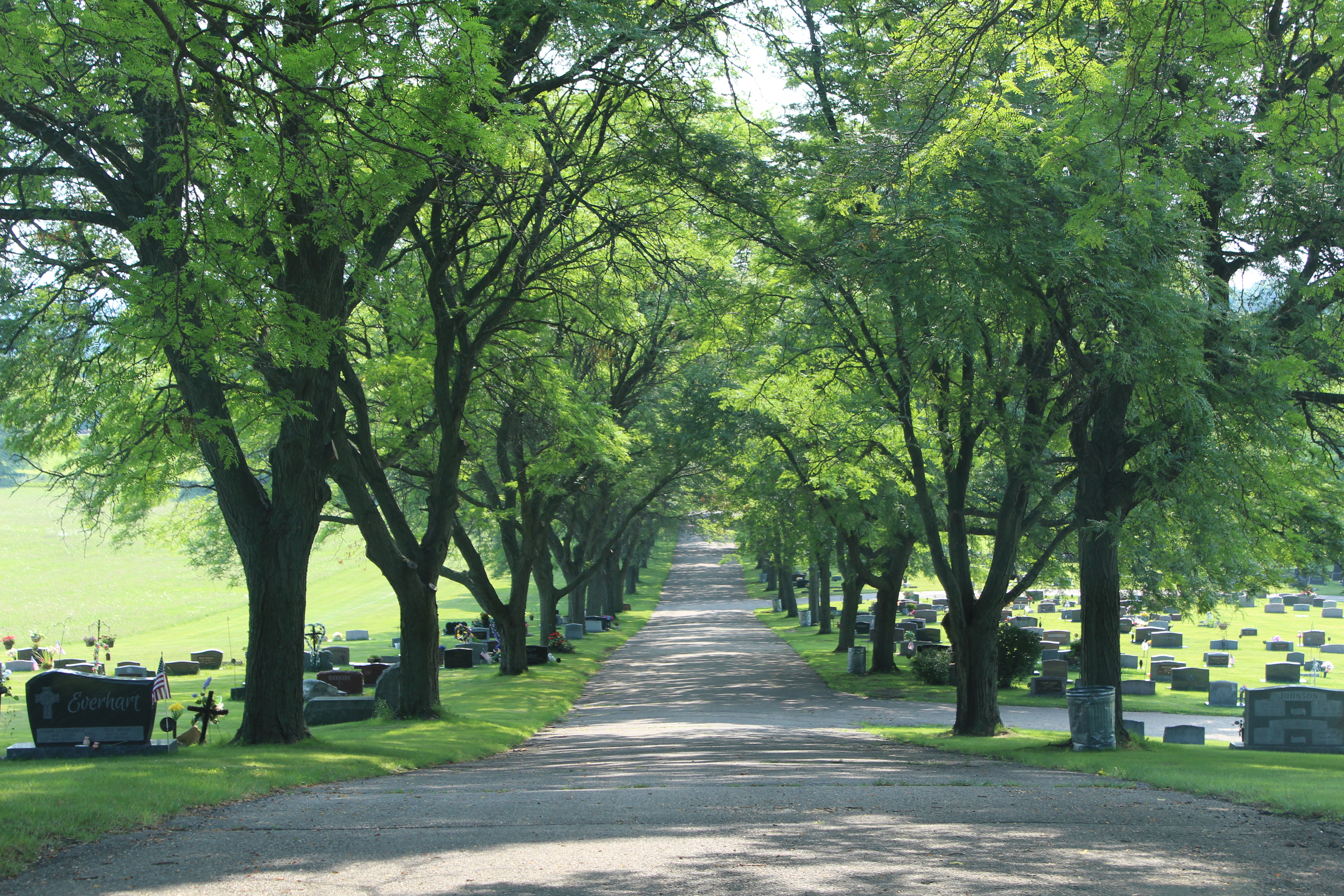 Postcard of Oak Hill Chapel, currently under renovation.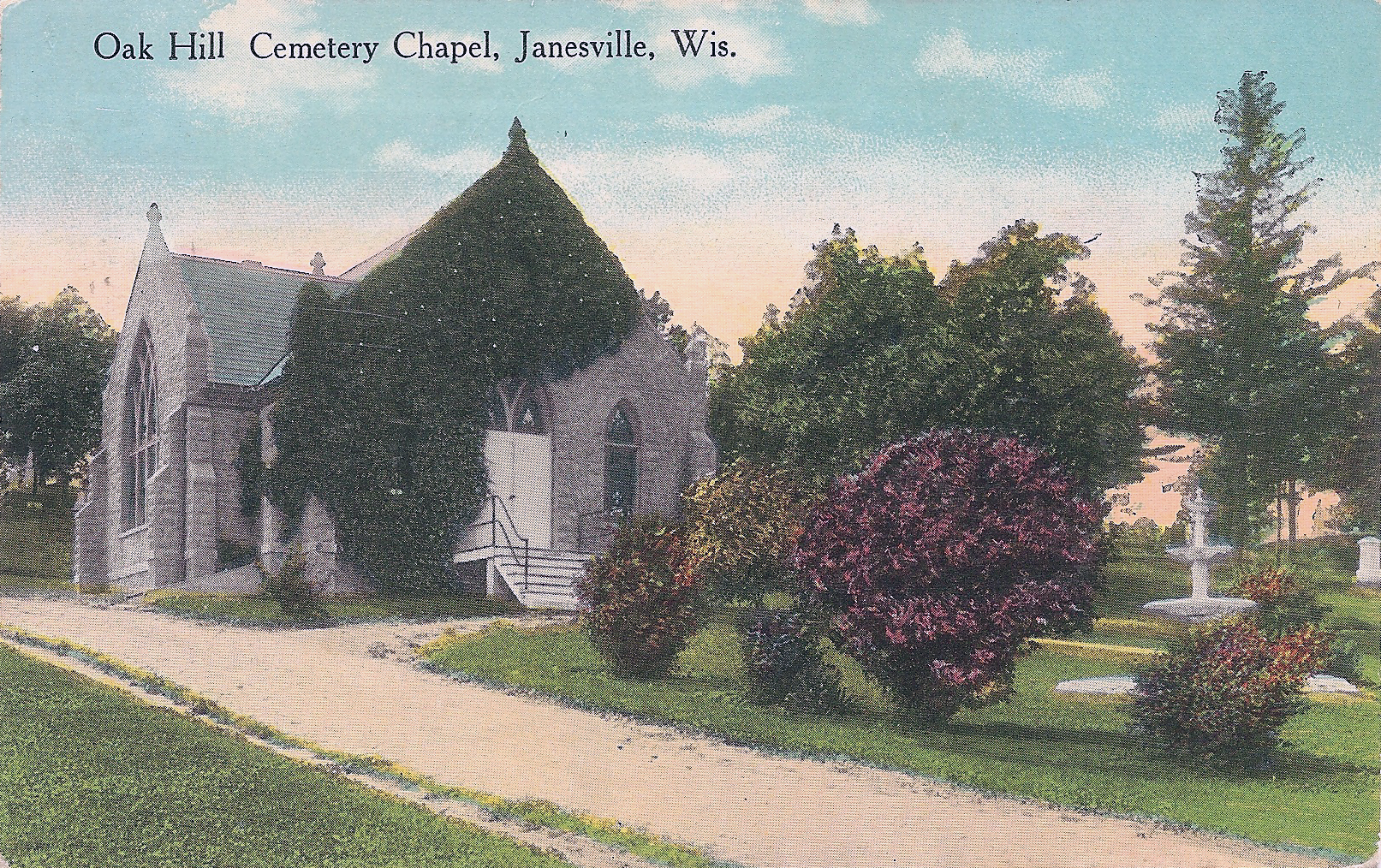 Backstory and Context
Oak Hill Cemetery was bought by the Oak Hill Cemetery Association in 1851. Bodies from the first cemetery in Janesville, located at the top of Courthouse Hill, were disinterred and brought to the Oak Hill site after the city decided to build Janesville's High School at the original cemetery. The association bought 20 acres of land in 1851, by 1879 they had acquired 56 acres of land, and today the cemetery is 90 acres. There are approximately 24,000 graves which is roughly half the capacity of the cemetery! Some Janesville natives buried in Oak Hill Cemetery include the Tallman Family, and most of Janesville's elite families.  
Additional Information