This entry includes a walking tour! Take the tour.
Introduction
The Wylie House Museum is a historic house museum owned by Indiana University that provides a glimpse into the home life of a family in the 1840s. The museum is also one of the oldest homes in Bloomington. The museum offers a collection of early to mid-19th-century American furnishings, including many original pieces from the Wylie family. Letters and personal papers from the Wylie family can also be found in the university's archives. The museum works to preserve and study the house, artifacts, and documents in order to provide a deeper understanding of Bloomington's early years.
Images
Wylie House was built in 1835 by Andrew Wylie, who would act as president of Indiana College (later Indiana University) from 1829 to his death in 1851.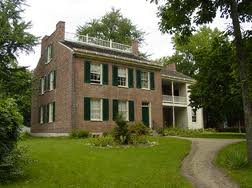 Wylie House went through a restoration process in the 1960s that took extra care and attention into maintaining the accuracy of the period in which it was lived in. Many of the furnishings come from the Wylie family themselves.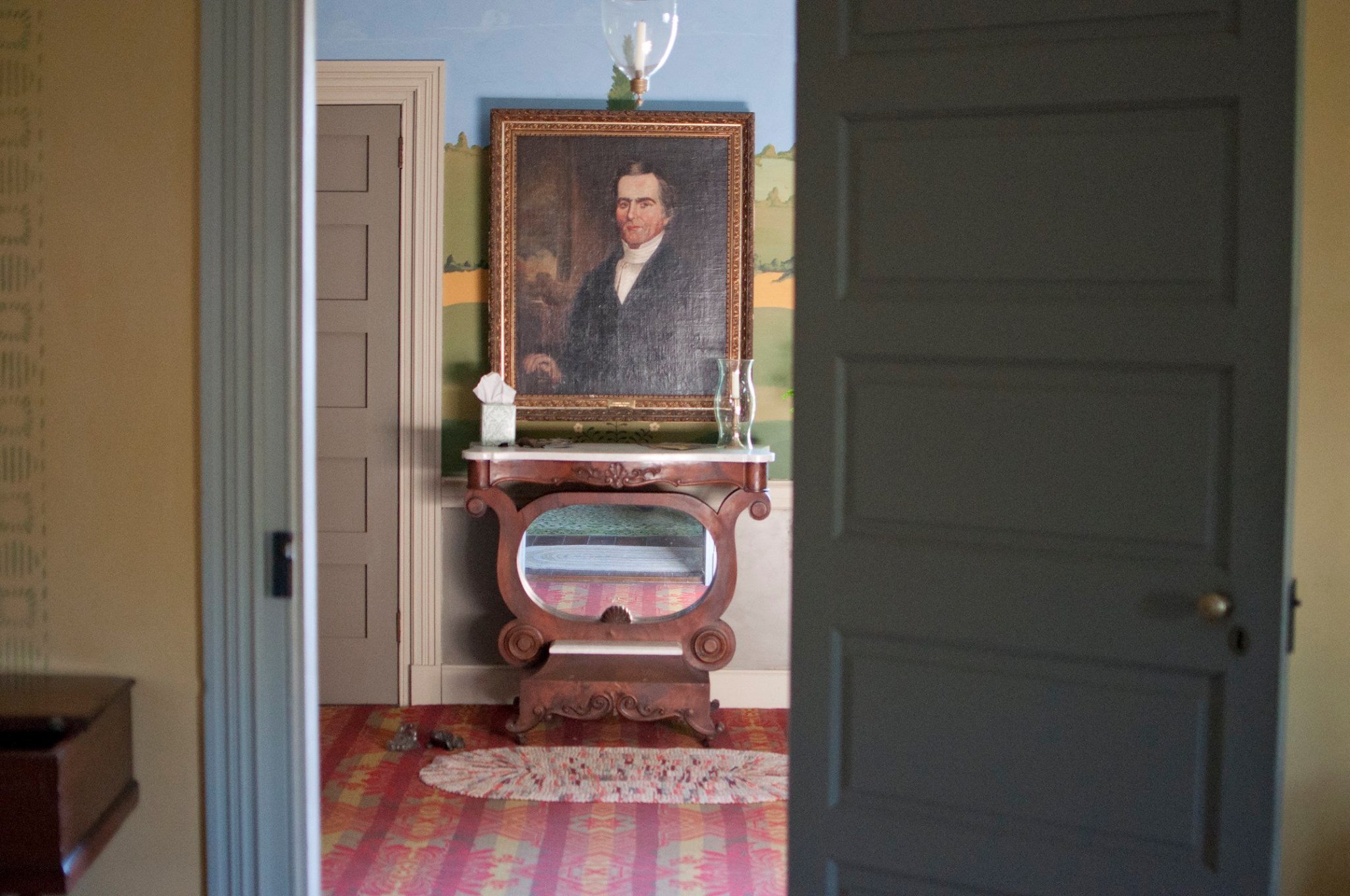 Not only did Andrew Wiley serve as the first president of Indiana College, but he also taught lessons in moral and mental philosophy, political economy, and polite literature. During his time he expanded the curriculum offered.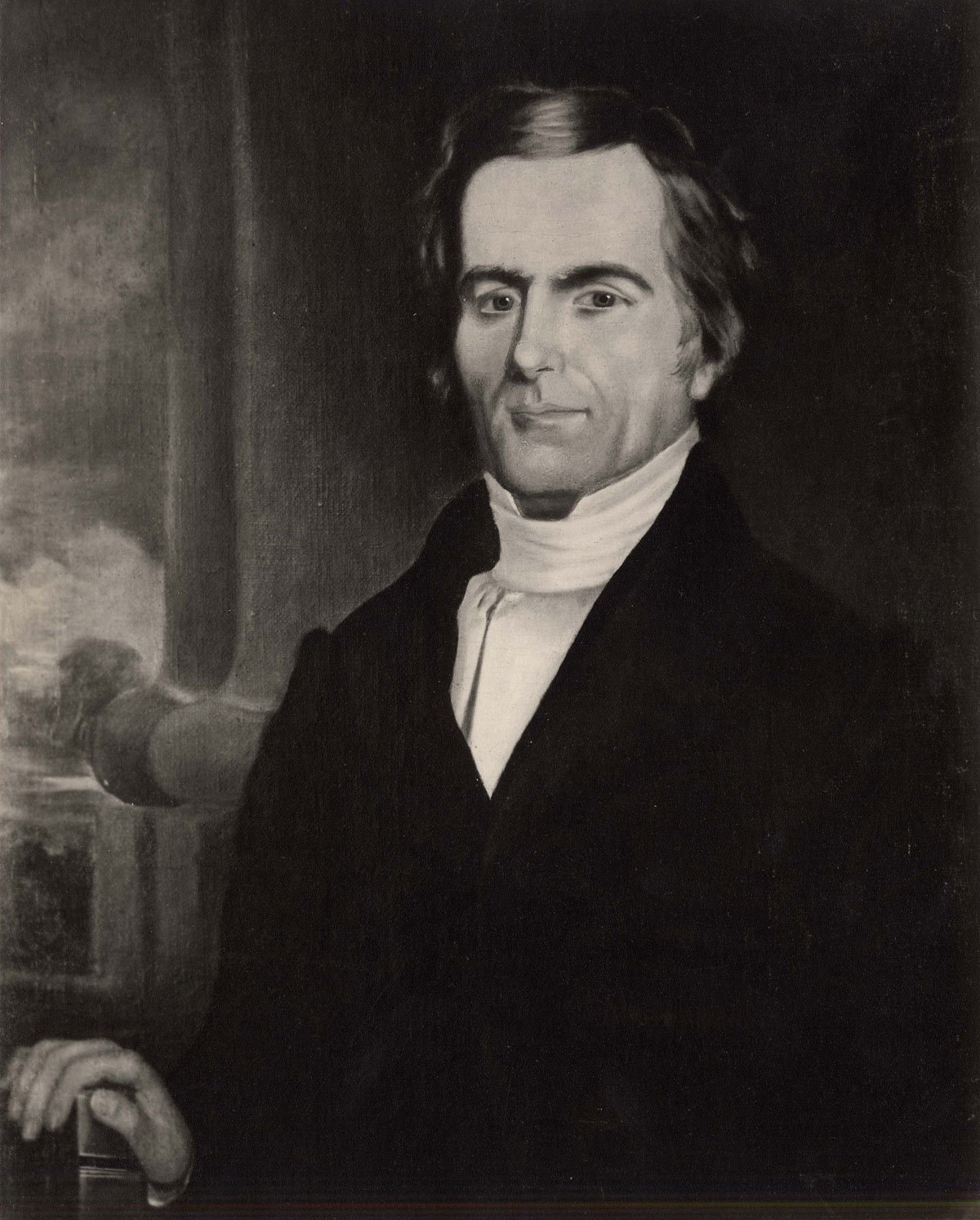 Backstory and Context
The Wylie House was originally built in 1835 during the late Federal Period, reflecting styles carried west from Washington, Pennsylvania, by builder and owner, Dr. Andrew Wylie. The house itself is constructed of site-made brick and its foundation is made from locally sourced limestone. The restorations that were made to the house took place between 1961 and 1965, with Edward D. James and H. Roll McLaughlin acting as architects. Construction was performed under the direction of John Dickson, using vintage tools and material salvaged from a structure of the same period. Mary Brown Craig acted as the consultant for interior design and decorating. It is currently furnished as it would have been in the 1940s during its occupation by the Wylie family.

The building is furnished with original pieces from Andrew Wylie's family and includes his personal library as well as art work and other artifacts belonging to the Wylie's. Before restoration intensive research took place and the results have provided excellent documentation both pertaining to the history of the family and Dr. Wylie, as well as the building and its construction. The records include original bills of sale for numerous items used in the building and also the original hand written contract between Dr. Wylie and the contractor.1
Andrew Wylie was born in 1789, the son of an immigrant Irish farmer. He graduated from Jefferson College in Canonsburg in 1810, where he also served as a tutor while studying theology underneath his eldest brother, Rev. William Wylie. In 1812 he was both ordained as a Presbyterian minister and elected the president of Jefferson College. He would go on to serve as president of Washington College and receive an honorary Doctorate of Divinity degree from Union College before accepting the post as Indiana College's first president in 1829. Wylie took his wife Margaret and their twelve children with him.
Wylie House has importance concerning its architecture, the early history of its area and education. The beauty and elegance of its Federal type architecture has been noted in the preceding item. One of the earliest examples of such architecture in its part of Indiana, Bloomington, was less than two decades old when Wylie House was built. Although the Daniel Stout House (Old Stone House), already on the National Register, was erected a short time earlier, it is located outside of Bloomington. Wylie House is among the few buildings remaining in Bloomington which have any connection with the 1830s. Moreover, it is the only important structure from this decade which has been carefully restored and is in an excellent state of preservation.1
While acting as president, Wylie also taught moral and mental philosophy, political economy, and polite literature. Though his efforts, he not only managed to attract more students and expand the curriculum but, in 1838, Indiana College became Indiana University.
"He established the college curriculum which has been changed and modified during the intervening years but which is still the basic curriculum of the present College of Arts and Sciences. He introduced a form of government for students which was progressive, as well as realistic, and which led to unusually harmonious student-faculty relations. He was the most articulate spokesman and publicist for higher education in the state for a period of twenty-two years. He was a successful defender of the University against eccentric forces that threatened to weaken or dismember it in the early days." – Herman B Wells; "The Early History of IU as Reflected in the Administration of Andrew Wylie (1920-1851)"; address to Louisville's Filson Club, November 7, 1960 2
After the 1851 death of Andrew Wylie and the 1959 death of his wife Margaret, the house was sold by their children to Theophilus A. Wylie, the half-cousin of Andrew and a professor at Indiana University. It now belongs to Indiana University where free guided tours are given in an effort to keep the history of the family and the university alive.
Sources
1 The Andrew Wylie House. National Register of Historical Places. Accessed January 18, 2018. https://npgallery.nps.gov/GetAsset/02688528-9112-4793-a0ec-9871bda0d52c.

2 Wylie Family Biographical Information. Indiana University Library. Accessed January 18, 2018. https://libraries.indiana.edu/file/wylie-family-biographical-information-pdf.

Wylie House Museum. Indiana University Library. Accessed January 18, 2018. https://libraries.indiana.edu/wylie-house-museum.


Additional Information