Historic Columbus Circle
Introduction
The Columbus Circle Historic District is located right off of E. Milwaukee Street. The residential area is arranged in an oval and it (along with Hawthorne Circle) is one of two circular designs inserted into the city plan of Janesville.
Images
Welcome to the Circle, a great place to stroll thanks to all the mature trees offering shade.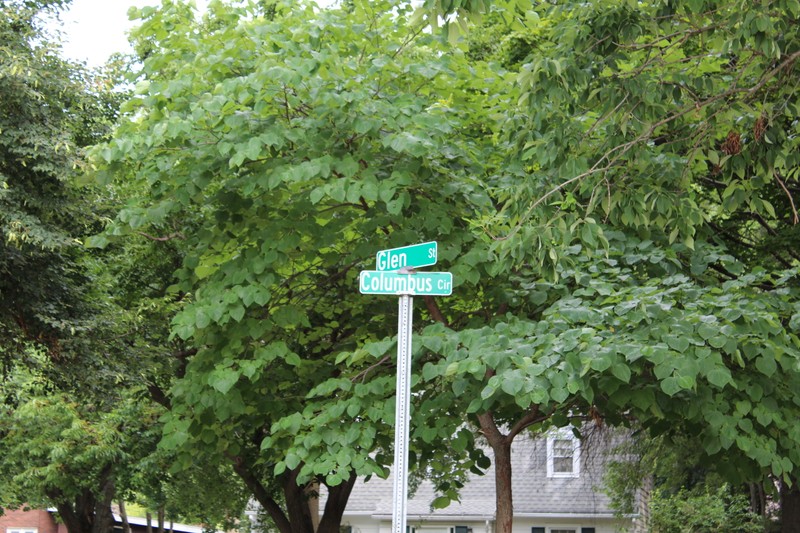 A 1927 Mediterranean and Spanish Colonial Style Revival house that boasts a refined wrought-iron balconet.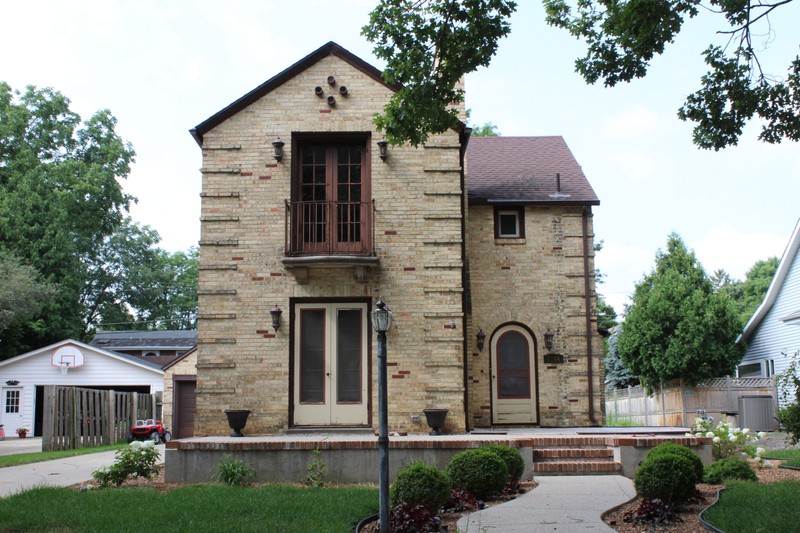 Backstory and Context
Developed in 1916 by the Parker Pen Company, Columbus circle is a great example of the the many whimsical (and seemingly nonsensical) exceptions to the city's box grid-plan. Originally known as the Parkwood Addition, this oval shaped neighborhood is comprised of 60 lots and a key feature of these lots is that they face away from the heavy traffic that is generated on E. Milwaukee Street. Most of the houses were constructed between 1925 and 1935 and signify the strong middle-class housing market of that time period. Most homes resemble the popular architectural styles that were present in the early 20th century including Colonial, Tudor, and Mediterranean. The neighborhood boasts an eclectic mix of homes and is a great place to take a stroll in the summer time. Be sure to look out for the story book style cottages that are located inside the circle!