Tallman Perfume Company Headquarters
Introduction
Once the headquarters for the Tallman Perfume Company, a manufacturer of fine perfumes, colognes, medicines, tonics, and other world-renowned toiletries.
Images
It was once said that people could smell the building before they could see it.
How the building once looked c.1870.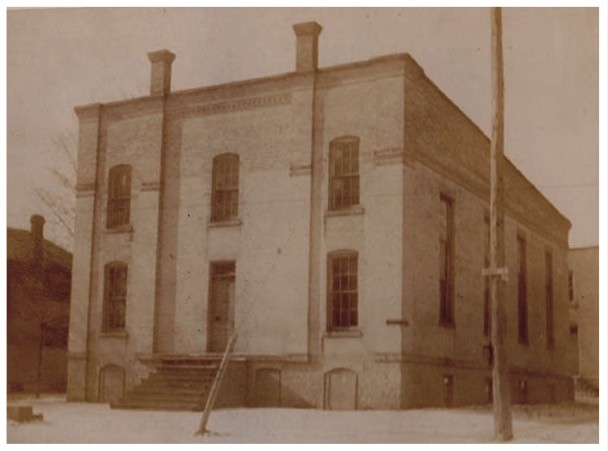 Backstory and Context
Standing on the corner of W. Court St. and Cherry St. is the former home of the William Henry Tallman Perfume Company. William Henry Tallman was the eldest son of lawyer William Morrison Tallman. In 1859, William Henry formed a partnership with Henry W. Collins and together they created the Tallman and Collin's perfume business, manufacturing perfumes, toothpastes, scented oils, and other personal hygiene items, including "Florida Water" a popular cologne for men. During the Civil War, the company negotiated contracts with the Federal Government to create surgeon's plasters, a rudimentary bandage used by doctors in battlefield hospitals, earning the company a stellar reputation nationwide. In 1869, Tallman became the sole owner of the business and the name changed to the William Henry Tallman Perfume Company. The business expanded under his leadership and necessitated a new larger lab and factory, the building that still stands here today. Tallman moved back to New York around 1882 and discontinued his business in Janesville. Since his departure the building has been used by a slate of successive businesses including Hulick Bros. Printing and Engraving Company, and is now the home base for local artisan and historical preservationist Ron Sutterlin. 
Additional Information